What is the Average Cell Life Span?
The life span of cells in the plant and animal kingdom alike depends almost entirely on what type of cell is being discussed, including its function, location, and overarching purpose. As a result, nailing down a single average is all but impossible. There are approximately 200 types of cells in the average human body alone, and the average life span varies from a few hours or days for certain blood cells to weeks and months for skin cells and years and even a lifetime for nerve and some brain cells. There is equal variance in plants and other animals. Degenerative conditions, illness, and other problems can also impact life span. In most cases it's helpful to think about cell life, death, and regeneration along a spectrum.
Days and Hours
The cells with the shortest lives typically exist for only a few hours, sometimes a few days. Many bacteria fall into this category, particularly those that need a host to survive: cells carrying diseases from one plant or animal to the next often have very limited lives in the air or soil, but can last longer once they are actively infecting something or someone.
Some cells within the human body fall into this range, too. Most blood cells have a life span of a few weeks, but neutrophils, a special type of white blood cell, generally live for only a few hours. Taste receptor cells similarly live for about 10 days, and cells lining the gut often last only five.
Weeks and Months
Many cells live somewhere between a few weeks and a few months. Human skin cells are a great example. These are almost constantly regenerating, and will typically die off and be replaced by something new within about a month. The skin is the body's first line of defense against the outside environment, and keeping it taught and fresh is really important.
Cells in organs work on an almost constant basis, too, and these also typically fall within the "weeks and months" range. Liver cells, for instance, usually live for anywhere from eight to 16 months, and most red blood cells can go for about four months. Cells in the immune system, like T cells, sometimes last only a few days if idle, but if they're busy fighting infection they often live for several months at a time.
Most plant cells also fall within this range, particularly in regions with well-defined seasons. Seasonal changes often prompt cell regeneration and surface changes that can impact almost all parts of the plant, from roots to leaves.
Years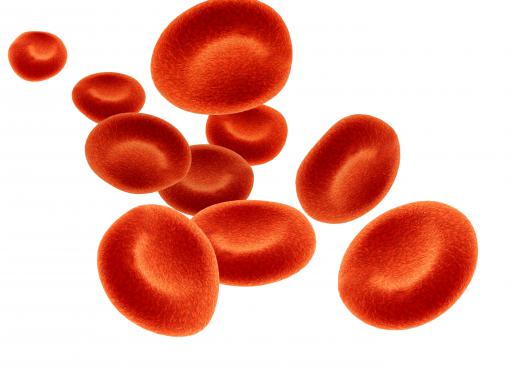 Muscle cells come in many different types, but most have an average life span of about 25 years. This includes cardiac cells, skeletal cells, and smooth muscle cells. Most of these contain protein filaments that aid in the contraction and relaxation of muscles, which is what produces movement. Although muscle cells do eventually die, in most cases they grow along with a person for a significant portion of his or her life.
Some cells may also have a life span equal to the person or animal's life span, which is to say that they may never die out or regenerate on their own. Nerve cells, also referred to as neurons, are one example. They specialize in conducting electrical impulses, and though there are quite a few types of neurons, for the most part, none self-replicate. They're in the body for a lifetime. The same is often true for certain brain cells, particularly those in the cortex, and cells in the brain stem. Some of these are with a person at birth and others grow during childhood, but many won't die until the person or animal does.
Special Considerations
Not only does the type of cell play a role in a cell's life span, the general health of the cell also is a factor in how long it lives. For example, sickle-shaped red blood cells, which are part of a serious disorder called Sickle Cell Anemia, live only 10 to 20 days, as opposed to the three-to-four month average of their healthy counterparts. Cells that are being attacked by bacteria or that are weakened by illness or injury may also either speed up or slow down their life expectancy to meet changing needs in the surrounding environment.
Some degenerative conditions and systemic diseases can also impact cellular mitosis, which is the process through which most cells regenerate. When mitosis is interrupted or altered, cells can take on defects or weaknesses that will change their effectiveness and, often as a consequence, the average cell life span.
AS FEATURED ON:
AS FEATURED ON:

By: Vanessa

The stages of mitosis.

By: Sergey Lavrentev

Muscle cells live 15 years, on average.

By: schankz

Skin cells last about a month.

By: Monika 3 Steps Ahead

Red blood cells live about 3 months.

By: snapgalleria

Most plant cells have a life span of a few weeks to a few months.