What is the Difference Between Acute and Chronic Inflammation?
The difference between acute and chronic inflammation is that acute inflammation is typically short, and chronic inflammation is persistent and long-lasting. Acute inflammation is said to have five major traits, including heat, swelling, and loss of function in the affected area. Chronic inflammation may have these characteristics, but they are often at a much lower level and may not be easily noticeable. Acute inflammation usually lasts a few days and clears up on its own. Chronic inflammation is often self-sustaining, may last weeks or years, and causes tissue damage over time.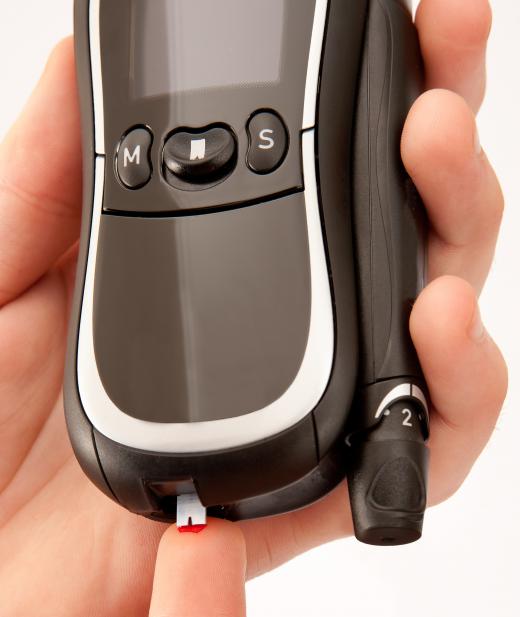 Acute inflammation can be caused by a number of factors. Common causes include infection, burns, and any number of injuries, all of which damage tissue. The acute inflammatory response is an attempt to remove damaged or dead cells and any external matter that may have entered the tissue. This allows the body to begin to repair the affected tissue.
The five characteristics of acute inflammation are outward signs of the body's defense and repair mechanisms. Dilated blood vessels cause redness and heat, but allow nutrients and specialized cells to enter the affected area. Local pain occurs because nerves are stimulated by the inflammatory response. Swelling, caused by fluid retention in the tissues, also stimulates the nerves and makes the area more sensitive. Although unpleasant, pain causes the individual to rest the affected area, which promotes healing.
Acute and chronic inflammation may occur for the same reason, such as infection. Usually the acute response takes care of an infection relatively quickly. If the infection lasts a long time without healing on its own, the inflammatory response can cause permanent damage. This happens in some cases of lung infections, among others.
One difference between these two conditions is that, in chronic inflammation, the response itself no longer promotes healing. Chronic inflammation occurs in many autoimmune disorders. In these disorders, the inflammatory response is overactive and occurs without infection or injury, resulting in tissue damage. For instance, chronic inflammation in the digestive tract can cause ulcers in the stomach or small intestine.
Another difference between the different types of inflammation is that chronic inflammation may play a role in progressive diseases like type II diabetes or cardiovascular disease. In these cases, the chronic inflammation usually doesn't cause noticeable symptoms. In other cases, acute and chronic inflammation have different types of causes. In chronic inflammation, these are enough to cause an ongoing, low-grade response, but not enough to cause acute inflammation.


By: WavebreakmediaMicro

An injury can result in acute inflammation.

By: Bruce Robbins

Chronic inflammation may be involved in diseases such as type II diabetes.

Cranberry pills can help with inflammation.

By: ancroft

Chronic inflammation of the digestive tract can cause ulcers in the stomach or small intestine.

By: Lisa F. Young

People who have arthritis often suffer from chronic inflammation.