What Is the Difference between Normal and Abnormal Psychology?
The difference between normal and abnormal psychology tends to be one of degree of disruption. Normal psychology is the study of human behavior, with a focus on "normal" or average, socially-acceptable traits and behaviors. Abnormal psychology, by contrast, is the study of unusual human behavior, and includes the study of mental disorders. The distinction between normal and abnormal psychology can be very stark or quite subtle; it is often easy for an unconventional form of behavior to be considered abnormal, when it may simply be simply a different approach. One way to help distinguish between them is to determine the effect behavioral patterns have on the well-being of the individual in question.
The study of normal psychology involves the examination of general psychological and behavioral responses of a population. For instance, the study of child psychology focuses on how children tend to develop mental and behavioral characteristics as they age. Normal psychology creates a frame of reference from which inferences about typical behavior and thought patterns can be drawn. For instance, if ten children experience the death of a beloved grandparent, and eight experience sadness and anger upon learning about the death, the conclusion might be that sadness and anger are normal psychological responses to the situation.
When discussing the other two children in the example above, the distinction between normal and abnormal psychology comes into play. If one child goes into a period of deep denial following the death of a beloved grandparent, the automatic assumption might be that the child is having an abnormal response. Some psychologists might argue, however, depending on the length and extent of the denial period, that the child is simply having an unconventional response that still fits within the spectrum of normal behavior.
Responses that fall at or beyond the far ends of normal psychology may be deemed abnormal. In general, abnormal psychology, which is also called psychopathology, focuses on responses that cause a significant amount of damage or distress in a person's life. If the remaining child in the example started exhibiting extremely self-destructive behavior, or underwent a complete and lasting personality change as a result of the death, his or her response might be considered under the terms of abnormal psychology. Many experts stress that an abnormal psychological response does not indicate that the person is bad, wrong, or crazy, but may suggest that his or her psychological response is doing more harm than good.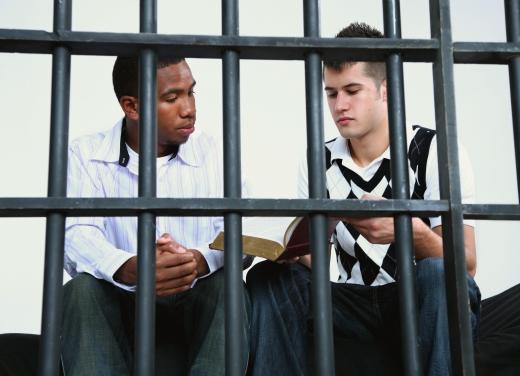 The study of mental diseases and disorders also distinguishes normal and abnormal psychology. While normal psychology can teach people how to recognize and cope with average responses, abnormal psychological care often focuses on the treatment of behavioral, mood, and developmental disorders. Since these disorders are technically "abnormal," many people will not have the innate ability to manage or control the situation, and may need psychological treatment or even drug therapy to help manage the conditions.
AS FEATURED ON:
AS FEATURED ON:

By: anoli

Normal psychology is the study of human behavior that is considered to be "normal" or average.

By: Aliaksei Lasevich

Abnormal psychology refers to situations where a person's psychological response to an situation does more harm than good.

By: Vibe Images

Abnormal psychology is often used to explain criminal behavior.

By: Cherry-Merry

Some children may experience an abnormal response over the death of a beloved grandparent.

By: Oleg_Zabielin

Soldiers suffering from PTSD may display abnormal behavior.

By: godfer

Someone who constantly abuses others may be considered to be displaying abnormal behavior.