The eardrum is a portion of the anatomy of the ear that is designed to separate the external parts of the ear from the middle ear. It protects the middle air from damage and it also serves another function, conducting sound in the middle ear to enable hearing. Eardrums start appearing very early in fetal development and errors during development can lead to hearing loss.
This structure is also known as the tympanic membrane. It consists of a very thin layer of skin that stretches across the ear canal. Roughly oval shaped, the eardrum is slightly concave from the outside. The tissue is stretched on a ring of bone that keeps it taut. A narrow opening in the ring near the top of the eardrum allows part of the tissue to be less tight, creating a small area known as the pars flaccida.
When sound is present in the environment, it creates vibrations in the ear. These vibrations cause the tightly stretched skin on the eardrum to vibrate as well, transmitting the movement to small bones inside the ear known as the auditory ossicles. This allows the brain to interact with sound waves and interpret them as sounds. Auditory processing is very rapid, providing instant feedback when people interact with things in their environments that produce noises.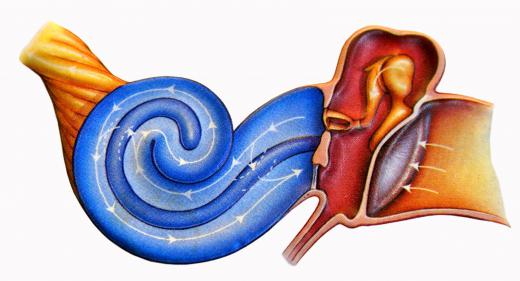 Sometimes, a perforation can appear in the eardrum. This may be congenital in nature or caused by an infection that eats into the tissue. It is also possible for traumas like head injuries to result in perforations of the ear drum. This causes a condition known as conductive hearing loss, where people cannot hear clearly because their ears are no longer able to conduct the vibrations of the sound waves.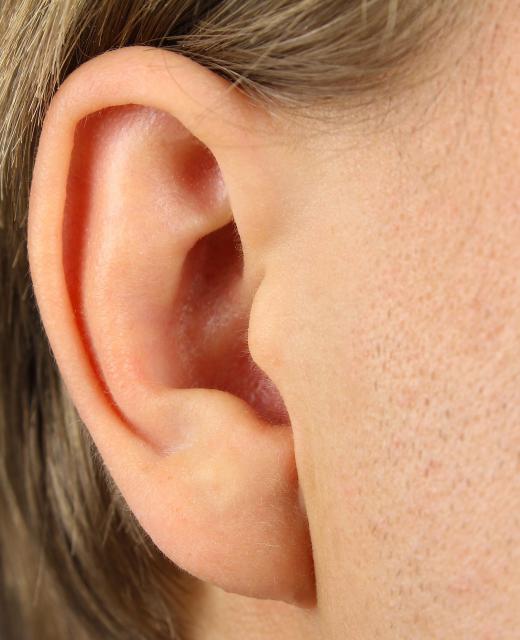 Perforations can heal naturally in some cases. Like other tissues in the body, the eardrum is designed to regenerate. During the healing phases it is very important to keep the ear canal dry to avoid middle ear injuries, and the patient may need to take medications to treat infections. If a perforation does not heal or grows worse, options like surgery may be considered for treatment to rebuild the eardrum so the patient will be able to hear again.
AS FEATURED ON:
AS FEATURED ON:

By: hartphotography

Eardrums begin to form early in fetal development.

By: Jenny Thompson

The eardrum is the connection between the inner and outer ear.

By: Den

When sound enters the ear, it is first processed by the eardrum.

By: Warren Goldswain

The eardrum can be damaged by trauma caused by loud noises or listening to loud music.