What is the Fastest Way to Tone up?
The fastest way to tone up the body quickly is to combine cardio workouts with a bit of strength training, while also sticking to a healthy diet. The diet is one of the most important aspects when working to tone up the body. The benefits of hours in the gym, outdoor activities, or even working out at home will be lost if the exercise is combined with a diet full of fatty foods, fried foods, and sweets.
A good diet to stick to while working to tone up the body is one that is made up of lots of lean protein and fiber. Lean protein can be found in foods such as grilled fish or chicken and egg whites. Fiber can be found in fruits, vegetables, brown breads, and whole grain cereals. These foods also help to keep people feeling fuller for longer, cutting down on snacking urges that often lead to consumption of foods that are high in calories. Keeping this kind of diet and eating all foods in moderation is a good way to shed some layers of fat and show off the muscles underneath.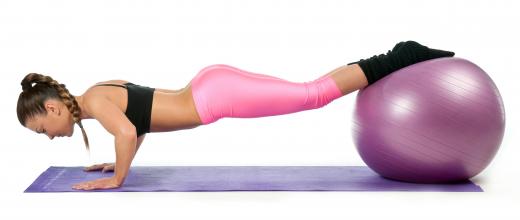 Working out every day is a great way to tone up. Hiking, walking quickly, and jogging are all great outdoor exercises. Swimming is also a wonderful full-body exercise that can help to tone up the body in an overall way. Great gym exercises to tone up the body include walking, jogging, or running on a treadmill, as well as using an elliptical rider or exercise bike.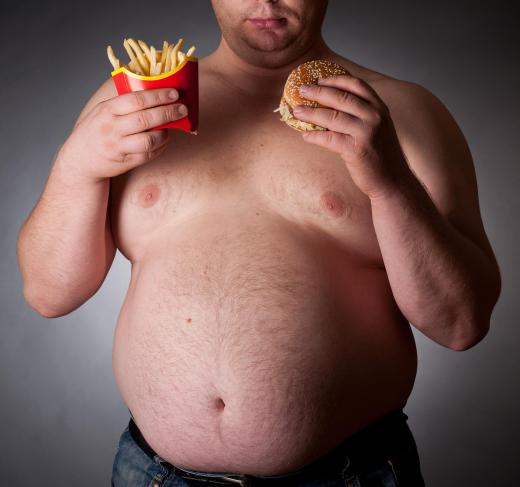 In addition to doing these exercise, also work with weights and weight training equipment to tone the muscles. Generally, the arms and legs are easier to tone up than the torso, hips, and buttocks where many people carry the bulk of their weight. Using weights and weight machines can be a great way to tone up the arms and legs while the torso is still shedding fat and catching up to the toned look of the rest of the body.
It is important to remember that a doctor or medical professional should be consulted before beginning any kind of exercise program. This is especially important for people who have cardiovascular problems, have experienced periods of delicate or poor health, or are recovering from any sort of surgery or injury. It is also important to listen to the body and not to continue to workout while experiencing any sort of body pain or lightheadedness as these could be signs of serious problems.
AS FEATURED ON:
AS FEATURED ON:

By: bertys30

Doing push-ups can be an inexpensive way to tone muscle fast.

By: Justaman

Skipping junk foods can help a person lose weight and tone up.

By: Dudarev Mikhail

Hiking is a popular way to simultaneously tone up and enjoy scenic vistas.

By: Martinan

Jogging provides an aerobic workout.

By: Creativa

Toning up the body requires focusing on both exercise and diet.

By: ikonoklast_hh

Swimming is a whole body cardiovascular exercise.

By: taka

Depending on the runner's metabolism, a one-hour jogging workout may burn up to 1,000 calories.