What Is the Fitness Industry?
The fitness industry includes any person, company, or entity that focuses on exercise, health, and overall maintenance of the body. It may include gyms and fitness centers, personal trainers, fitness equipment companies, food and supplement companies, orthotics, clothing companies, and sporting goods companies. The main goal of the fitness industry is to provide services and products that promote health and wellness while drawing a profit from people's participation within the industry. A broad range of businesses, entities, and companies fall into the category of the fitness industry since the different methods by which people train for fitness has expanded over the course of decades and even centuries.
Gyms and fitness centers are perhaps the most recognizable members of the fitness industry. These businesses provide various exercise equipment as well as sports venues such as basketball or racquetball courts to their customers. Other members of the industry are often tied to gyms and fitness centers; sporting goods and clothing, for example, can be sold and used at gyms and fitness centers. Manufacturers of soaps, locker room equipment, hot tubs, saunas, and plumbing equipment may also be included as a part of the fitness industry, as many gyms and fitness centers feature locker rooms that cater to the needs of their customers.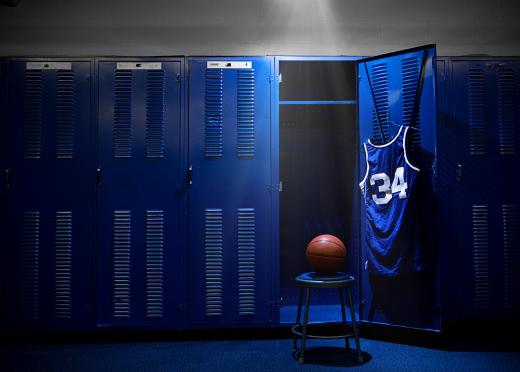 Sporting goods are another major part of the fitness industry, as much of fitness is focused on participating in various forms of athletic activity. Just about any sport one can choose will require specific equipment, and manufacturers will fill that need. Sport-specific clothing companies also fall under the fitness category, as they design clothing made specifically for sports. This may mean creating and designing clothing that fits the needs of a specific sport — cycling shorts, for example — or it may mean designing and manufacturing materials that are suitable for clothing that can be used for any sport. Moisture-wicking materials are an example of such clothing.
Advertising is a key component of the industry, as all companies need a way to expose their products to potential consumers. While the advertising industry itself does not entirely fall under the fitness category, it is certainly included in it and plays a major role in the success or failure of fitness companies. Even services need advertising; personal trainers, for example, may work in a gym or fitness center, but they may also work independently, which will require them to develop a marketing plan for exposure. Marketing firms or companies can help develop a marketing plan and help a company or entity reach potential customers quickly and effectively.
How To Get Into the Fitness Industry
If you need a change of career or are looking for your first job, the fitness industry is a great one to jump into. When you think of employment within the field, you might immediately think of aerobics instructors or customer service representatives at gyms. But do not box yourself in — reflect on the positions listed above and brainstorm additional areas where you could be needed.
Research
Research your desired area and determine what is missing. If there is a yoga studio downtown, do they need an interior designer to give their premises a much-needed modern makeover? If there isn't a yoga studio present, could you start one? Perhaps the closest supplement vendor is 100 miles away, and your town could benefit from an online retailer that offers home delivery. What are the demographics of your area, and could your neighbors stand to learn from an instructor who specializes in strength training for seniors?
Seek a Mentor
Instead of doing it all on your own, seek assistance from people you admire who are working in the field. Find a local instructor or business that appeals to you, and write an email introducing yourself. Don't solely ask for mentorship; instead, offer your services to this person and explain you're interested in learning how to become successful in the role you're pursuing. For example, if you want to become a boxing glove designer, consider offering to count and organize inventory at the local athletic store. The owner may appreciate the free labor and, if they have a teacher's heart, they will reward you with valuable advice as you work alongside them.
How Big Is the Fitness Industry?
This question is difficult to answer because the fitness industry encompasses a myriad of goods and services. However, as of 2021, the market exceeded $87 billion, with 200,000 fitness centers and gyms globally. In addition to these businesses, the industry includes companies and people dealing in hydration gear, supplements, exercise videos, weight machines and more. Within these areas, you can count not only the customers of these goods and services but also those who work in those areas:
Manufacturers
Salespeople
Instructors
Maintenance technicians
Program developers
Product designers
The list could go on forever if you tried to count the total number of businesses and people connected with various aspects of fitness. One thing is certain: the need for people to create and offer health and wellness services to the public.
How To Make Money From the Fitness Industry
As with any industry, there is money to be made in fitness. How much you might earn depends on what you choose to do, where you want to work in a particular area, and who you work for.
Pick a Niche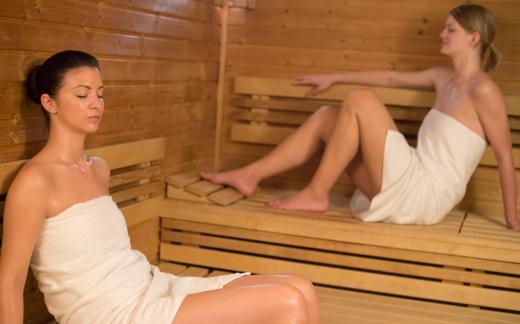 Everybody needs exercise and nutrition, but the key to a profitable business is having a target audience. Choose a specific demographic or two in which to market your goods and services, and they will eagerly connect with you for what you offer them specifically. Be authentic in who you are, and don't water yourself down for public appeal.
Know Yourself
Knowing who you are will help you determine where to go for the money. If you are interested in medicine but don't enjoy traditional college programs, consider a position in something adjacent that doesn't require such a heavy educational investment, such as a fitness coach or strength trainer. If you enjoy nutrition but hate sales, you may thrive in a career as a nutritional consultant or personal dietitian. Be sure to consider all aspects of your personality and interests when determining where you could be most helpful so you can lead a valuable, lucrative career.
Advertise Efficiently
Choose avenues that will best connect you with your desired demographic. If you are producing and selling workout instructional videos online, consider purchasing ad space on sites like YouTube to target potential customers who are already watching videos. If your target demographic is seniors, be sure to use the local newspaper for advertising, as this is the channel through which your potential customers already find goods and services. You might reach people by posting an ad on the bulletin board at your local organic food store, but it is not likely that your target audience will see it. Instead, offer the grocery compensation in exchange for attaching a flyer to a certain product that your customers are likely to see and buy, such as a leakproof water canteen or protein powder.
AS FEATURED ON:
AS FEATURED ON:

By: Brocreative

The fitness industry includes locker room equipment manufacturers.

By: imtmphoto

Workout centers are part of the fitness industry.

By: michaeljung

The fitness industry includes weights.

By: WavebreakMediaMicro

The fitness industry includes aerobics classes.

By: MaxRiesgo

Treadmills are a popular piece of exercise equipment that is used in the fitness industry.

By: oracul

Many fitness facilities have a boxing arena.

By: CandyBox Images

Some gyms and fitness centers may feature a sauna.

By: CandyBox Images

Personal trainers are part of the fitness industry.