What is the Hepatic Duct?
The liver is a vital organ found in humans and most other vertebrates. It has many functions, including detoxifying harmful substances in the blood, synthesizing proteins, and producing substances used in digestion. The word hepatic comes from the Greek term for liver and is present in medical terms that relate to this important organ. One such medical term is the hepatic duct, also called the common hepatic duct. It defines a duct, or small tube within the liver, that through a biliary network, carries bile from the liver to the small intestine to aid in digestion.
Bile is produced and secreted by the liver. It contains cholesterol and waste products, such as bilirubin and bile salts, which aid in the digestion of fats. Bile produced in the liver collects in bile ducts. The ducts that are inside the liver are called intrahepatic bile ducts and those ducts that extend outside the liver are called extrahepatic bile ducts.
Intrahepatic bile ducts in the left lobe of the liver drain into the left hepatic duct, and the bile ducts in the liver's right lobe, drain into the right hepatic duct. The common hepatic duct is formed when these two hepatic ducts converge to form one larger duct. This converged hepatic duct then joins the cystic duct, which carries bile to and from the gallbladder, to form the common bile duct. From the common bile duct, bile can either go directly into the small intestine, or may be temporarily stored in the gallbladder. Typically, about half the bile travels to the small intestine and half travels to the gall bladder.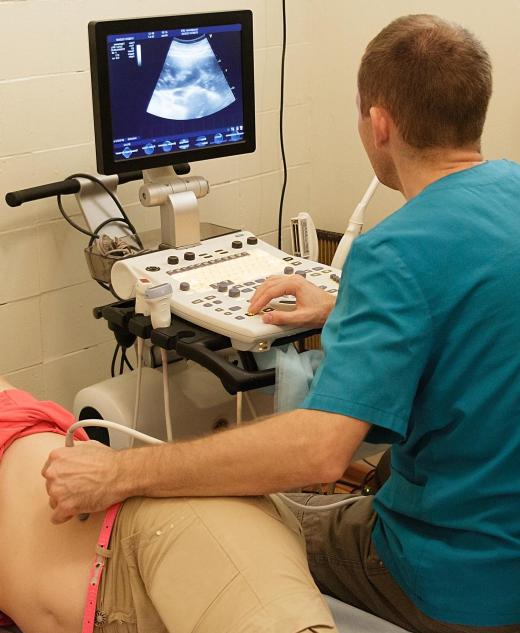 When a person consumes a meal, the bile that is stored in the gall bladder is released into the cystic duct, where it travels to the common bile duct. The bile flows through this duct, which travels through the pancreas, joins with the pancreatic duct, and enters the small intestine. The bile and pancreatic enzymes that are released into the small intestine aid in the breakdown and digestion of the meal.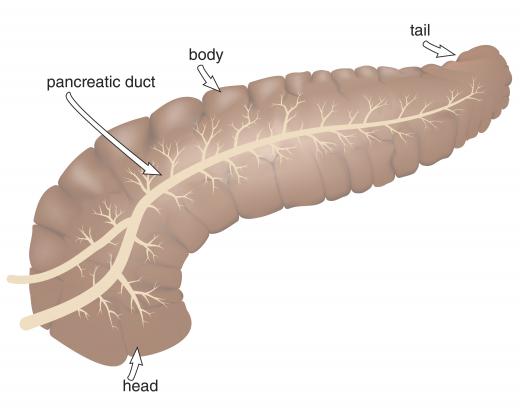 If any of the intrahepatic or extrahepatic bile ducts become constricted or blocked, serious health problems can result. Most of the problems result from the failure of bile to reach the small intestine and help the digestive process. Blockages or biliary obstruction can be caused by many factors, including liver disease, tumors, or trauma, but by far the most common type of biliary obstruction is caused by gall bladder stones.
AS FEATURED ON:
AS FEATURED ON:

By: peterjunaidy

The hepatic duct is responsible for carrying bile from the liver to the small intestine.

By: acherst

An ultrasound can be used to detect liver conditions.

By: kaianni

When a person consumes a meal, the bile released by the gall bladder travels through the pancreatic duct and enters the small intestine.

By: roblan

Gallstones can become wedged inside the bile duct that drains the gallbladder.