What Is the Stillman Diet?
The Stillman diet is a high-protein, low-carbohydrate eating plan that promises rapid weight loss in people who follow its rules precisely. Ideally the diet takes place over two "phases." In Phase 1, people restrict their food intake to a narrow list of "approved" foods and beverages, mostly lean meats, eggs, and low-fat cheeses. Once a person gets down to his or her desired weight, he or she can slowly start adding things like vegetables, fruit, and bread in Phase 2. This diet has been praised and criticized in equal turns. It tends to be very effective in the short term, but whether it should or even can be used for regular weight maintenance is the subject of much debate.
Getting Started
Phase 1 of the plan essentially limits dieters to a short and restrictive list of "approved" foods and drinks. People can eat as many of these foods as often as they like, but in order to get the best results nothing else should be consumed at all. Most experts recommend that people on this plan eat six smaller meals a day rather than three large ones in order to stay full and satisfied.
Lean meats, chicken, and turkey — ideally with all possible fat trimmed off and discarded — are the core of the diet. Any type of seafood or shellfish, eggs, and low-fat cheeses are also permitted. Coffee, tea, and water are fine, too, so long as they contain no sugar, milk, or cream. No butters or oils can be used at all, not even for cooking. Spices are generally allowed, but dressings and sauces should be used only sparingly, and even then typically only if they contain no sugar or additives. Creamy salad dressings are usually forbidden, for instance, but vinaigrettes are usually okay; mayonnaise is not allowed, but horseradish and most grainy mustards are.
Maintenance and Phase 2
Proponents of the plan suggest that dieters can lose anywhere from 7 to 15 lbs (3 to 7 kg) during the first week and 5 lbs (2.2 kg) with each subsequent week. Of course, there comes a point where a person has reached his or her "ideal" or "target" weight, and which point he or she typically looks more to maintenance than continued loss. This is where Phase 2 of the plan comes in.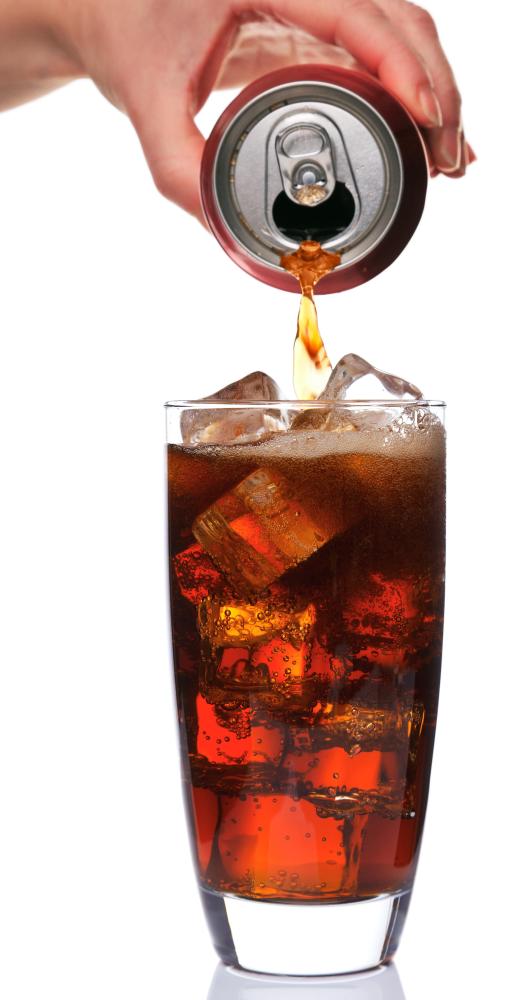 Phase 2 instructs dieters to slowly add in sparing amounts of vegetables, fruits, and complex carbohydrates like whole grain breads and cereals. People should monitor their weight every day; if a week goes by without gain, still more can be added in. The moment a person sees a gain of three pounds or more, though, he or she should return to Phase 1 until that weight is once again lost.
Why it Works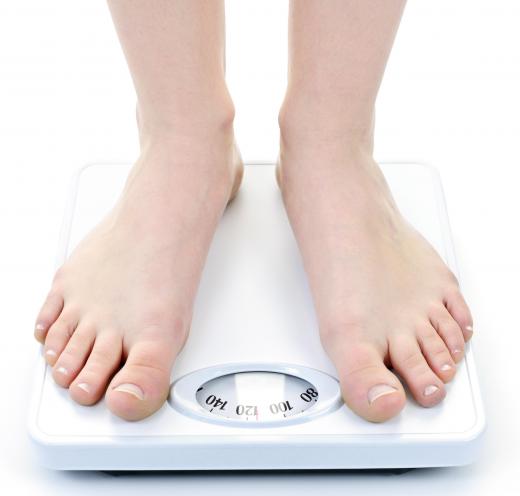 Many people who follow the Stillman diet precisely have success losing weight, mainly because forcing the body to digest proteins and little else stimulates the metabolism. Dr. Irwin Maxwell Stillman, an American physician in the 1960s and the diet's founder, claimed that the body uses up 30 percent of all calories consumed in breaking down proteins. Therefore, raising the intake of proteins to levels around 90 percent would mean that the body's metabolism would have to work much harder, a process that Stillman called the "melting out" of body fat. Eliminating all sugars and outside fats helps the body narrow its focus to breaking down rather than consuming and storing up.
Commercial Success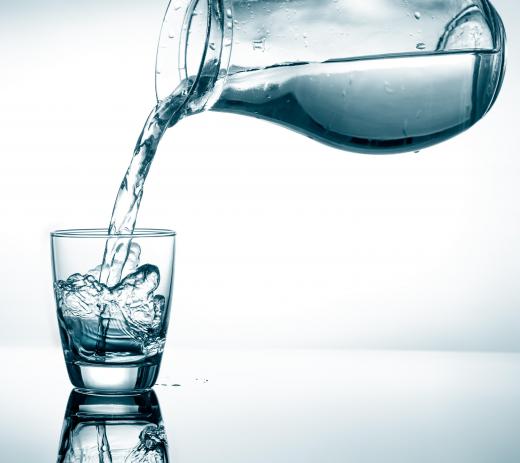 Though the plan was developed at first for the doctor's obese and seriously overweight patients, it soon became popular in the mainstream as well. He eventually wrote a book, The Doctor's Quick Weight Loss Diet, summarizing his findings, setting out the plan in more detail, and suggesting potential recipes and eating plans.
With the success of his diet plan behind him, the doctor went on to devise a number of other diets throughout the 1970s. A low-protein plan he called The Doctor's Inches Off Diet operated, somewhat surprisingly to many, on principles almost entirely opposite to those in the standard Stillman diet, and focused heavily on vegetarian, non-protein foods. His Quick Teen-Age Diet was a synthesis both regimes, and focused on giving younger people a more balanced eating plan that added exercise to the mix.
Risks and Precautions
For a dieter looking for a concise, easy to follow diet plan that is guaranteed to shed weight, the Stillman diet has obvious attractions. With its focus on protein intake, however, the diet doesn't include a number of important types of foods. One of the biggest problems people have is vitamin deficiency. It's usually a good idea for people on this plan to take vitamin supplements and capsules to be sure their bodies are getting a good balance of nutrients. Eating only lean meats, eggs, and cheese can work for a short period of weight loss, but it is not nutritionally sustainable for the long term.
Adequate hydration is also really important. This diet is relatively low in fiber, which can make constipation a problem; ketones, which are compounds the body makes when breaking down fats, can also build up in the liver on this plan. Drinking water can help bowel function and can flush out the liver, too.
What Is the Difference Between Stillman's Diet & Keto Diet?
The Stillman Diet, which was created by Doctor Irwin Maxwell Stillman, has a basic structure of no carbohydrates and no fats. The focus of this diet is on protein, although some dairy products are acceptable. The diet doesn't limit the amount of food you eat but can be restrictive in terms of which ones you can eat. Even fruits and vegetables aren't acceptable on the Stillman Diet.
Like the Stillman Diet, ketogenic diets have a focus on protein and the avoidance of carbohydrates. However, keto diets also focus on eating a large (in comparison to the Stillman Diet) amount of fat. Ketogenic diets have fewer food restrictions than the Stillman Diet but often are successful. Keto diets are also more likely to be medically supervised.
What Exactly Does The Stillman Diet Allow Someone To Eat?
According to a book called "The Doctor's Quick Weight Loss Diet," which was authored by Samm Sinclair Baker and Dr. Stillman himself, the diet is an animal-based, high-protein diet. People who opt to use the Stillman Diet can eat lean beef, chicken, turkey, fish, veal, eggs, and non-fat cottage cheese. They can also use spices, herbs, and tabasco sauce. Participants of the diet are expected to eat 5-6 small meals per day instead of three large ones. The idea is to feel full more often and eat smaller portions.
There is far more that a person cannot eat when on the Stillman Diet. Dieters cannot have any condiments, butter, or salad dressings, nor can they have carbohydrates such as bread, pasta, or sugars. High-fat dairy products, such as milk or cheese, are also prohibited. Even though poultry is permitted, the skin must be removed. Fruits and vegetables are high in carbohydrates so are not permitted on the Stillman Diet.
When it comes to beverages, Stillman expected people to drink at least eight glasses of water per day. They could also have plain tea, black coffee, or diet soda.
Does the Stillman Diet Work?
One of the first low-carb diets, the Stillman Diet was created for overweight patients that the doctor worked with. He discovered that focusing on protein while removing fat and carbohydrates from the diet caused his patients to lose weight very quickly. The short answer is that yes, the Stillman Diet works. However, the diet is very dependent upon sticking to a strict food plan. That plan often becomes difficult to maintain long-term, which means that many people who use the diet often gain back at least some of the weight that they lost.
What Is Ketosis?
The diet, like many low-carb diets, relies on the body to reach ketosis. Ketosis occurs when your body doesn't have enough carbohydrates to use for energy. Without the carbohydrates, it turns to creating ketones with your body fat and burning them for energy. Ketosis is healthy for some people but not for others. People who are pregnant or who have diabetes should never aim for ketosis. Even healthy people should speak to their doctor before using such a strict diet.
How Much Weight Can You Lose on the Stillman Diet?
According to Dr. Stillman, patients lose up to 15 pounds in the first week and then up to 5 pounds per week after that. Once someone is within 3 pounds of goal weight, Stillman suggested they switch to a calorie-counting program. However, there are things to keep in mind with this type of weight loss. Carbohydrates create water weight, so the massive weight loss is often just loss of bloat. The diet itself is very hard to maintain. If you do manage to get within 3 pounds of your goal weight and add fruits, vegetables, and starches back into your diet, you will likely gain the weight back. This means you'd then have to switch back to the Stillman Diet, creating a dangerous yo-yo dieting pattern.
Is the Stillman Diet Safe?
The Stillman Diet has quite a lot of side effects. People who reach ketosis often start to experience what is referred to as the "keto flu." The symptoms include nausea, general malaise, and fatigue. Some people who enter ketosis can experience vomiting, mood swings, irritability, headaches, and loss of appetite.
On top of ketosis symptoms, the Stillman Diet has never been proven to be safe. In fact, many would argue that it is just the opposite. The body needs both carbohydrates and fats to remain healthy and properly nourished, which means that those who do follow the diet faithfully often end up malnourished. Malnutrition can lead to digestive issues, muscle pain, fatigue, an increased risk of falling ill, and eventually, death.
Regardless of whether you wish to try The Stillman Diet, another ketogenic diet, or a different type of diet altogether, it is a good idea to talk to your doctor first. Not all diets are suitable for all people.
AS FEATURED ON:
AS FEATURED ON:

By: Christian Jung

The Stillman diet is high in protein, and dieters can eat an unlimited amount of lean meats such as chicken.

By: ilolab

Six small meals should be eaten over the course of a day.

By: arska n

Vitamin supplements should be taken throughout the dieting process.

A glass of diet soda, which is allowed on the Stillman diet.

By: Elenathewise

The Stillman diet is meant to offer the "melting out" of body fat.

By: anyaivanova

Drinking eight glasses of water daily is a key recommendation for those on the Stillman Diet.