What Is Toasted Skin Syndrome?
Toasted Skin Syndrome, or erythema ab igne, is a skin condition caused by prolonged exposure to heat without direct contact with the source. It results in a patchy, lace-like skin discoloration. Have you ever noticed unusual patterns on your skin after using a heating pad?
Toasted skin syndrome, more properly known as erythema ab igne, is a medical condition in which skin becomes discolored, or hyperpigmented, due to prolonged exposure to heat. The condition has aesthetic consequences, as the skin discoloration may deepen to darker red, blue, and brown colors, taking on a mottled appearance. In some cases, the skin discoloration may fade after the skin has had time to heal, though in some cases the skin may not return to its previous state. The condition also carries with it an increased risk of developing skin cancer.
Prior to central heating becoming common in homes, toasted skin syndrome would occasionally occur as family members would stand or sit very close to a fireplace or stove in order to keep warm. As technology improved and central heating became more common, incidences of the condition decreased, though individuals who work in professions and trades that bring them into close contact with high heat, such as glass blowers or bakers, may experience the condition, often on the face. Other common causes included the use of hot water bottles or heating pads for long periods of time. Owing to this connection, the condition is sometimes known as hot water bottle rash.
Skin that has been exposed to high heat and developed toasted skin syndrome may be at greater risk for cancer. For this reason, it is important for sufferers and doctors to pay attention to skin affected by erythema ab igne in order to spot any signs of possible cancer development. Symptoms may include the development of sores or bumps in the area affected by this syndrome. Close monitoring of the condition can sometimes increase survival rates if treatment is started early.
There has been an increase in the condition in the 21st century due to the common use of laptop computers. Individuals may rest a laptop on their legs for extended periods of time, resulting in toasted skin syndrome. In some cases, the sufferer or his physician may assume that he has a rash caused by other sources of irritation, such as allergies. Indeed, sufferers may experience itchiness or tenderness of the skin, which may contribute to this misdiagnosis. Media attention is making both laypeople and health care professionals more aware of toasted skin syndrome and its causes, however, enabling physicians to make a more accurate diagnosis and allowing sufferers to be aware of what they might be doing to cause the problem.
Toasted Skin Syndrome Treatment
In many cases, the best treatment for toasted skin syndrome is simply to remove the heat source that is causing the irritation, whether that is a laptop coming into contact with the skin on your legs or a space heater that has been hitting a specific area of skin for too long. The discoloration or hyperpigmentation caused by exposure to heat often fades quickly on its own, though this is not always the case. Other symptoms, such as tingling or itching, should begin to go away shortly after the heat source is no longer coming into contact with the skin.
More Serious Cases
In some more serious situations, the discoloration caused to the skin may be severe and won't fade right away. The affected areas may take on dark red, brown, or even bluish tones. It is especially important to avoid any additional exposure to heat in these circumstances. A dermatologist should be consulted as soon as possible. There are some topical creams that may help alleviate the symptoms. Depending on the situation, a dermatologist may recommend a prescription or suggest that you try an over-the-counter option to treat the affected area.
Toasted Skin Syndrome vs. Burns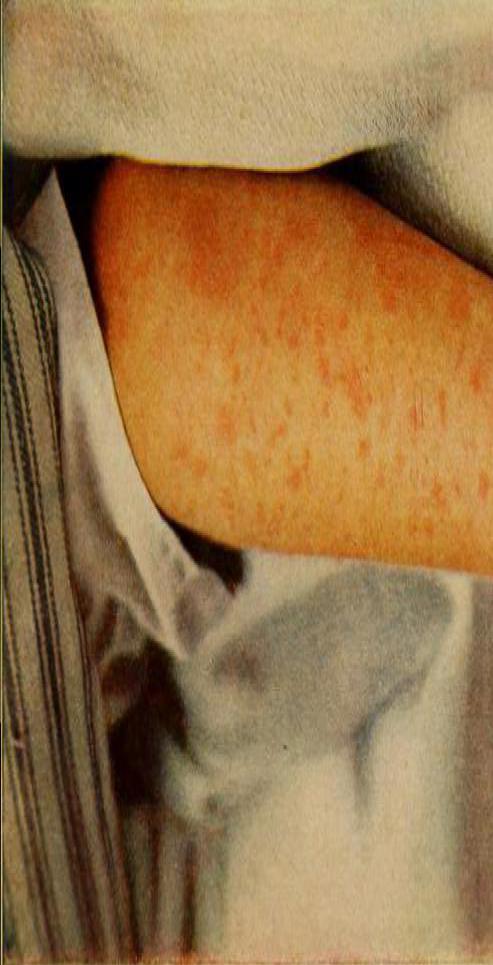 When caring for damaged or irritated skin, it is important to differentiate between toasted skin syndrome and burns. Toasted skin syndrome is a relatively rare condition that occurs after prolonged exposure to heat sources that do not burn the skin but cause a rash and hyperpigmentation that forms a branching or weblike pattern in the affected area.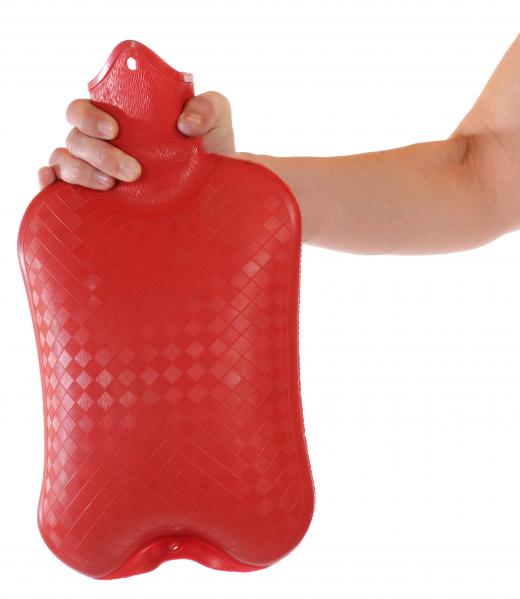 Burns are more serious damage to the skin caused by extreme heat that may lead to blisters, peeling skin, bleeding, and pain. Severe burns may require attention from a doctor. In more mild cases, it is important to keep the affected area clean and allow the skin to heal.
Is Toasted Skin Syndrome Permanent
In more severe instances, toasted skin syndrome may have lasting effects that linger for months after the heat exposure occurred. In almost all cases, however, it should eventually fade until it is no longer visible, or at least has been much reduced. There may be concern about complications related to toasted skin, as in some cases it has been linked to an increased risk of skin cancer. These cases are rare, but if you have experienced an ongoing rash and are feeling concerned, it can be a good idea to speak with a dermatologist to reassure yourself that no lasting effects are occurring.
How Long Does Toasted Skin Syndrome Last
The amount of time that the toasted skin syndrome lasts varies from case to case. Most people should experience relief from symptoms such as tingling or itchy skin within a few minutes of removing the heat source. The hyperpigmentation or rash that may have occurred can last much longer. While it may fade noticeably after heat is no longer present, in some cases it has been known to linger for weeks or even months.
A handful of documented cases have shown the rash to last for several years. Luckily, this is rare, and most people should not notice any changes to their skin that last longer than a day or so. If the rash does not fade, it can be a warning sign to watch out for future complications with the skin, and it can be a good idea to keep a close watch for other skin issues and signs of skin cancer.
Similar Skin Issues
One important thing to keep in mind about toasted skin syndrome is that it can look similar to many other skin conditions. If you are uncertain about what is causing discoloration or discomfort on your skin, or if it seems to get worse rather than better over time, you should make an appointment with a dermatologist as soon as possible.
Preventative Care
While toasted skin syndrome is rare, it is something to be mindful of when doing activities that expose your skin to prolonged, intense heat. Certain people may be more at risk for toasted skin syndrome, including middle-aged to older women and people who suffer from chronic pain or skin conditions. If you have observed the symptoms of toasted skin syndrome on your skin in the past, it is a good idea to stay vigilant about what heat sources your body is being exposed to and limit the chances of the rash returning. Toasted skin syndrome can occur on any part of your body, so it is important to keep in mind heat sources that may have escaped your notice, such as the seat heaters in cars.
AS FEATURED ON:
AS FEATURED ON:

By: Faraways

Glass blowers are susceptible to toasted skin syndrome.

By: Ljupco Smokovski

Bakers are susceptible to toasted skin syndrome.

By: kreefax

Toasted skin syndrome may occur as a result of resting a laptop on a person's legs for an extended period of time.

By: nito

Overuse of electric heating pad can cause toasted skin syndrome.

With toasted skin syndrome, the skin takes on a mottled appearance.

By: PeJo

The term hot water bottle rash comes from using the bottles for too long against the skin.