What Is TURP Recovery like?
Transurethral resection of the prostate (TURP) surgery is a procedure to relieve symptoms of benign prostate enlargement in males. TURP is a highly effective treatment option that has few risks of complications and a relatively quick recovery time. In general, TURP recovery takes about six weeks, during which time patients may need to use urinary catheters and get lots of bed rest. Many men find TURP recovery to be quite uncomfortable, especially in the first one to two weeks, but pain and other symptoms tend to dissipate quickly in the later stages of healing. It is important to research possible risks and discuss concerns with a doctor before deciding to undergo the procedure.
During TURP surgery, a long, thin tube called a resectoscope is inserted through the urethra and used to snip obstructive tissue from the prostate. Immediately following the procedure, the patient is admitted into a hospital room to begin a one- to two-day inpatient TURP recovery. The first 24 hours typically involve bed rest and receiving fluids and pain medications through an intravenous line. A catheter is placed through the urethra to aid in removing urine and to drain blood from the surgical site. Before leaving the hospital, a doctor will explain how to care for the catheter and watch out for complications at home.
The urinary catheter usually needs to be worn for about one week at home, which may be uncomfortable and at times painful. The urine bag must be changed regularly and the catheter cleaned occasionally. Many patients are given anti-spasmodic medications to help relax the bladder muscles and reduce the chances of the organ trying to force the catheter out of the body. After the catheter is removed, a man may find that he has frequent but unproductive urges to urinate. Time, rest, medications, and following the doctors' advice can help to end urinary problems.
Most men who are doing well in TURP recovery can return to a low level of physical activity in the first two weeks, and gradually return to normal activity levels over the next month. Most doctors suggest that patients avoid trying to have sex for about two months to avoid possible complications. TURP surgery disrupts the flow of semen, usually causing a condition called retrograde ejaculation in which seminary fluid is dispensed into the bladder instead of out of the penis. While fertility is affected, sexual ability and desire are usually left intact. If erectile dysfunction does occur or a patient loses his desire to engage in sex, he can speak with his doctor about possible remedies.
TURP recovery is usually complete after two months. Men who still have trouble voiding urine may need to stay on medications or undergo additional surgeries. Occasional checkups with a doctor are important to keep a close eye on changes in prostate health. For most patients, future prostate infections, obstructions, and cancers can be avoided entirely.
What Is the Recovery Time for TURP Surgery?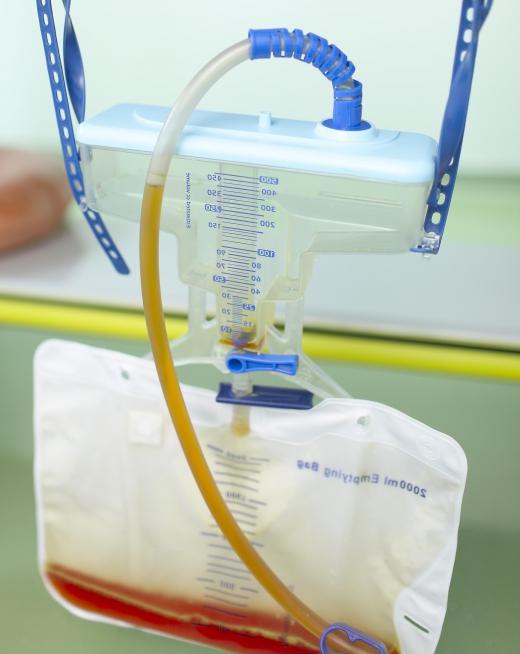 Unfortunately, there are a lot of men who have prostate problems. One of the recommended treatment options is TURP surgery, which stands for transurethral resection of the prostate. In general, your recovery time should be between three and four weeks. Most people should recover completely following this surgery in approximately one month; however, it is important for you to listen to the advice of your surgeon and general practitioner.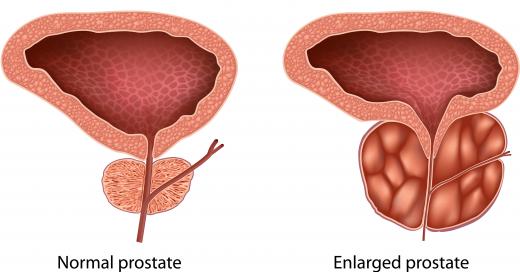 After your surgical procedure is done, your surgeon will let you know when you need to come back for a follow-up appointment. These follow-up appointments are important because they allow your surgeon an opportunity to make sure you are recovering appropriately. For example, if there are any potential complications following the procedure, these follow-up appointments give your surgeon an opportunity to catch them. Your surgeon will also give you a better idea of how long the recovery process will last.
Factors Impacting Your Recovery Time
There are a number of factors that will impact how long it will take you to recover. In general, if you are younger, you should recover from this surgical procedure more quickly than if you are older. In addition, if you are generally in good health, you should recover faster. If you suffer from chronic medical conditions such as obesity or diabetes, it might take you longer to recover following prostate procedures.
How Long Should You Bleed After TURP Surgery?
Following this surgical procedure, you may notice a bit of bleeding. If you notice blood in your urine is extreme following this procedure, you need to monitor it closely. In general, bleeding is normal following this procedure; however, it should not be gross blood. What this means is that if your urinary stream has a slight pink tint to it, this is to be expected shortly after the procedure. On the other hand, if you are peeing gross blood, or if you notice that the bleeding is getting worse, then you need to reach out to your surgeon.
Similar to the recovery process itself, you should expect bleeding to last for a few weeks. After this procedure, the prostate gland has been resected, and the area is healing. It will take some time for the area to heal completely, and it is not unusual to see bleeding. If you still see a few drops of blood here are there after three weeks, this is probably nothing to be alarmed about; however, you do need to keep your surgeon updated.
Why Is Bleeding Normal Following a TURP Procedure?
You should think of surgical procedures as controlled trauma. Even though the surgeon was incredibly careful during the procedure, there are still small blood vessels that have to be cut to complete the operation. As a result, bleeding should be expected after the procedure. As your body heals itself, the bleeding will begin to subside. Eventually, it should stop completely, indicating that you are recovering appropriately.
What To Do After TURP Surgery
If you want to recover as quickly and as completely as possible following this procedure, you need to know what to do. First, make sure you rest when you feel tired. Your body is going to spend a lot of energy recovery following the procedure, and you need to get your rest. On the other hand, if your surgeon tells you that you need to be more active, you should move up in about more. If you get your heart rate up, you will encourage oxygen and nutrients to circulate throughout the body, expediting the recovery process.
You also need to follow the instructions of your surgeon. For example, your surgeon may not allow you to drive for a little while after the procedure. It is important for you to give your body time to recover, and you need to follow the recommendations of your surgeon. You also need to talk to your surgeon about when you can return to work. Most people can return to work within a couple of weeks after the procedure; however, it will depend on how fast you are recovering and what type of job you do.
Finally, you need to make sure that you do not put anything in your rectum for a few weeks after the procedure. For example, there are some people who might need to take an enema or a suppository. It might take a couple of months before you can use a suppository again, and this is something you should talk about with your surgeon.
AS FEATURED ON:
AS FEATURED ON:

By: bennyartist

During the first 24 hours of a TURP recovery, men will receive fluids and pain medications through an intravenous line.

By: JPagetRFphotos

After a catheter is removed following TURP surgery, a man may experience the frequent urge to urinate.

By: Ferrante Pietro

Men should avoid sexual intercourse for two months following a TURP surgery.

By: sudok1

Most men rely on a urinary catheter to drain the bladder for about a week after TURP surgery.

By: peterjunaidy

TURP surgery is a procedure to relieve symptoms of benign prostate enlargement in males.