What Should I Know About Cracking Knuckles and Arthritis?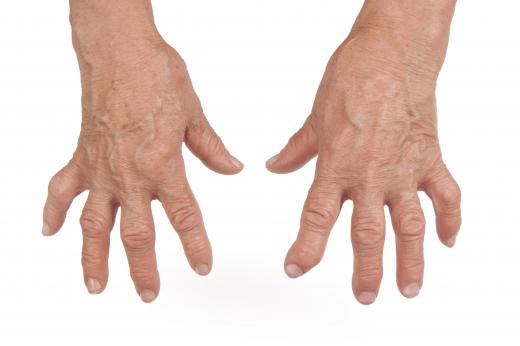 Perhaps the most important thing to understand about the relationship between cracking knuckles and arthritis is there is no relationship between cracking knuckles and arthritis. The art of knuckle cracking may be cringe-inducing to some, but practitioners are not necessarily setting themselves up for a lifetime of anti-inflammatory medications and mentholated hand cremes. A lifetime of swollen knuckles is not out of the question, however.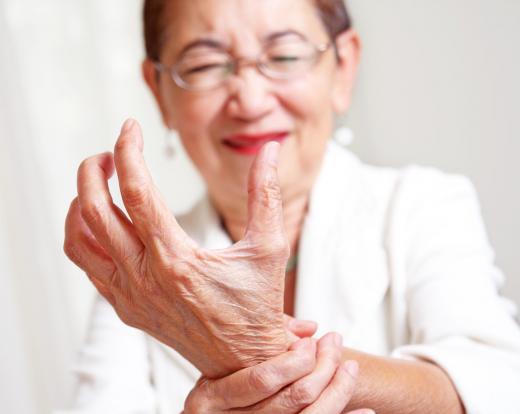 Knuckle popping involves applying a certain amount of pressure against one or more finger joints, primarily the first joints closest to the hand. If done correctly, the knuckle joints will separate slightly and a loud popping or cracking noise can be heard. Once all of the available finger or toe knuckles have all been cracked or popped, there is usually a recovery time before they can be cracked again. Some people are capable of popping virtually every joint in their hands, feet and even a few vertebrae in their necks and spines.
Because long-term habitual knuckle cracking can cause the knuckles to become swollen or stiff, some have tried to prove a connection between cracking knuckles and arthritis, although the two conditions are triggered by entirely different mechanisms. Arthritis is an inflammatory disease which can affect almost every joint in a person's body, while knuckle cracking can only be performed safely on relatively few joints.
Many joints in the human body are lubricated with a substance known as synovial fluid. This fluid tends to collect between knuckle joints, and over time it produces bubbles of nitrogen gas. A knuckle cracker hyper-extends the knuckle joints, allowing this build-up of nitrogen gas to escape. The released gas creates the satisfying popping sound which designates a successful knuckle cracking. It can take from several minutes to several hours before the synovial fluid creates more nitrogen bubbles, which is why most knuckle crackers can only produce one pop per knuckle.
While the process of releasing nitrogen bubbles through knuckle cracking is considered relatively harmless, it can lead to some stiffness, swelling and pain around the joints over time. Because of the similarities between arthritis and habitual knuckle cracking symptoms, it is easy to understand how the two conditions could become intertwined in a person's mind. While arthritis is a chronic condition which often requires years of treatment, the effects of habitual knuckle cracking are generally temporary and can be reduced significantly once the habit is broken.


By: hriana

There is no relationship between cracking knuckles and arthritis.

By: maska82

Arthritis is an inflammation of the joints.

By: Photographee.eu

Warm, melted wax may be used to soothe arthritic hands.

By: nandyphotos

Some stiffness and swelling can occur from frequent knuckle cracking.

By: Lisa F. Young

An individual suffering from arthritis may have difficulty performing basic tasks such as getting dressed.

By: neftali

X-rays may be administered in order to diagnose arthritis.