Are Carbohydrates Bad for You?
Carbohydrates aren't bad for you, but you should be careful with them. These nutrients are necessary, but too much of one thing can also be bad. Being careful with them means understanding how they affect your body, and choosing the right ones to eat.
Starches, cellulose, and sugars make up carbohydrates, and they can be found in many foods, including pastas, cereals, fruits, vegetables, and processed foods. They are also one of your body's primary energy sources. To get the energy from them, your body must break them down and convert them into a simple sugar known as glucose. The production of glucose stimulates the production of insulin, a hormone that allows your body to distribute this sugar.
There are two kinds of carbohydrates: simple and complex. Health experts have also deemed them good and bad carbs, inversely. Simple, or bad, ones are easiest for your body to digest and breakdown. Therefore, they tend to provide quick, short-lived bursts of energy. Also, since they are easy to digest, you often feel hungrier more quickly. This type can be found in foods such as cakes, candies, white breads, and other foods containing refined sugars.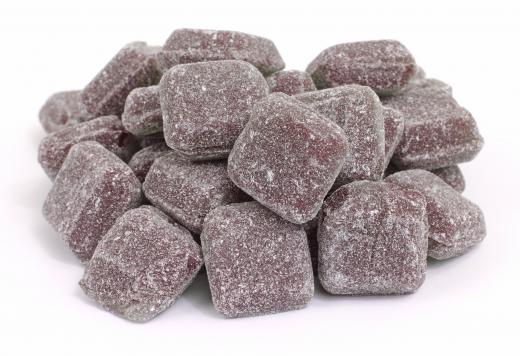 Complex carbs, also known as good carbs, are long strings of molecules made up of starches and fibers. Their composition is more difficult for the body to break down, and therefore keep you feeling fuller longer. They are often found in high fiber foods such as legumes, fruits, vegetables, and whole grains. Furthermore, they are rich in nutrients such as vitamin E, magnesium, and zinc. Since they keep you fuller longer, you are less likely to overindulge on them.
While eating carbs provides your body with much needed energy, overindulging on them can have negative side effects, such as weight gain. Eating too many results in excess glucose production. Though the liver and muscles are designed to store excess glucose as glycogen, they can only hold so much. Any excess glucose that cannot be stored in the liver and muscles is stored as fat instead.
Another risk of overindulgence is the possible development of Type II diabetes, a condition in which your body is either unable to produce adequate insulin, or your body simply ignores the available insulin. Again, eating too much of this nutrient results in the overproduction of glucose, which causes the overproduction of insulin. This, in turn, makes it possible for your body to become overwhelmed by the constant need for insulin, and therefore unable to regulate its production.
To keep your body healthy and energized, focus on maintaining a moderate intake of complex carbohydrates that are found in fiber-rich, whole-grain foods, fruits, and vegetables. Pairing your meals with a small salad or light soup will also help you feel fuller faster.
AS FEATURED ON:
AS FEATURED ON:

By: jillchen

Whole grains are complex carbohydrates, or "good carbs.".

By: Bert Folsom

Candy typically contains simple carbohydrates.

By: Elena Schweitzer

Carbohydrates provide the body with energy.

By: bit24

Granulated sugar is a simple carbohydrate that is quickly digested by the body.

By: Picture Partners

Experts typically recommend eating potatoes in moderation.