How do I Choose the Best Treatment for a Muscle Spasm in the Back?
A back spasm is a sudden contraction of one of the muscles of the back. They are usually caused by an inflamed muscle or group of muscles that have been strained or injured, and they might be very painful, depending on the severity of the injury. The best treatment for a minor muscle spasm in the back is rest plus a regimen of ice compresses and analgesics to relieve pain and reduce swelling. Extremely painful spasms or chronic back pain might require stronger pain relievers or physical therapy to strengthen the muscles.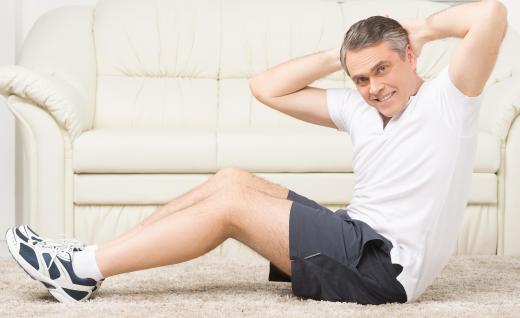 Most back muscle spasms are caused by minor, sudden back strain. Sudden movement, such as lifting a heavy object, or an abnormal twisting of the back, such as suddenly swinging a golf club, might pull or tear one or more of the back muscles. The tissue swells from the strain and becomes inflamed and tender.
A minor muscle spasm in the back will heal itself with simple home remedies. The best treatment is one that allows the muscle to rest and recover from the strain. Ice compresses relieve swelling, and oral, over-the-counter nonsteroidal anti-inflammatory medications (NSAIDs), such as ibuprofen, offer temporary relief from pain.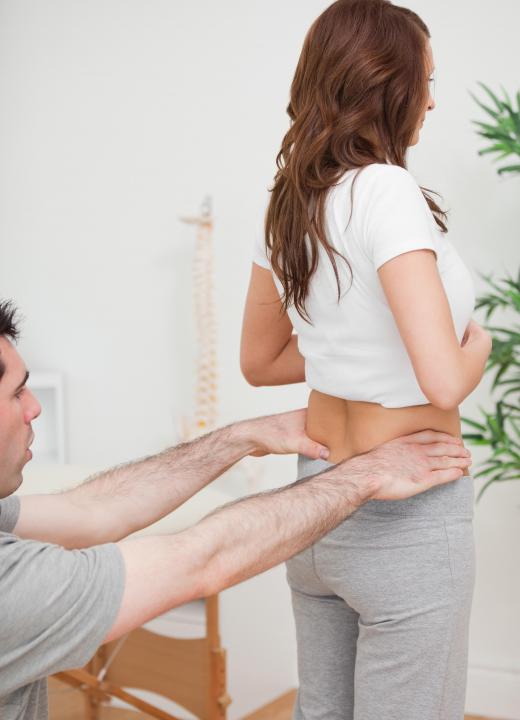 A severe muscle spasm should be evaluated by a medical professional to determine the cause. Chronic back pain and severe back muscle spasms might be indicative of a more serious injury or condition, such as weak abdominal muscles, a herniated lumbar vertebra disk or a tumor. Physical therapy is suitable for patients who have weakened abdominal muscles; a regimen of strategic exercises helps to strengthen the muscles of the back and abdomen.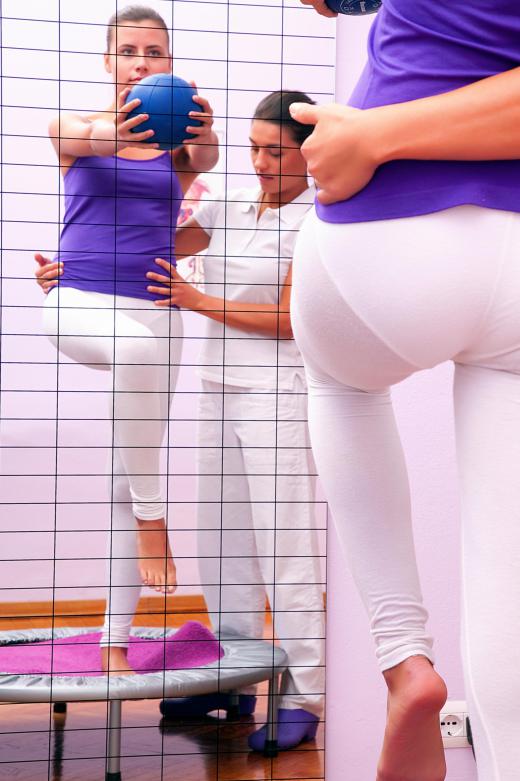 A herniated lumbar disk might cause severe pain and prolonged muscle spasms in the back. A medical professional might prescribe stronger pain medication, such as narcotics or injections, or even suggest surgery to treat the slipped disk. A tumor in the spine might press on spinal nerves, causing severe muscle spasms. Such a diagnosis would require surgery and therapy.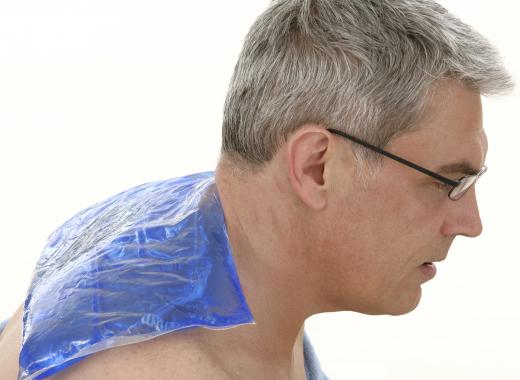 Despite the grim prospects, most back spasms are minor and the result of a sedentary lifestyle, sudden injury or the overuse of back muscles. In most cases, a simple regimen of rest, ice packs and analgesics relieves discomfort and allows the strained muscle to heal. Light exercises prescribed by a physical therapist will strengthen the surrounding muscles and provide protection from further back strain.


By: underdogstudios

There are several methods of treating a muscle spasm in the back.

By: BlueSkyImages

Severe back muscle spasms may be caused by weak abdominal muscles.

By: WavebreakmediaMicro

Chronic back pain and severe back muscle spasms may be indicative of a serious condition.

By: Ambrophoto

The treatment for muscle spasms may include electrical nerve stimulation as well as traditional physical therapy exercises.

By: JPC-PROD

Ice compresses can be used to relieve the pain caused by a muscle spasm in the upper back.

By: Photographee.eu

Back spasms may occur following an injury from lifting heavy objects.

By: theartofphoto

Strengthening the abdominal muscles can help support the lower back.

By: Geo Martinez

The pain from a muscle spasm can be treated with an NSAID, such as ibuprofen.