How do I Know if I Am Allergic to Penicillin?
Lots of people don't know if they're allergic to penicillin. They may have heard stories about an allergic reaction in their childhood, or they may have no one to tell them if allergy to the medication. The quick solution to this is not to take penicillin and find out because even the barest suspicion of allergy should be treated as potentially dangerous.
There a few things that can be done to test if a person is allergic to penicillin. The first of these is to listen to any stories. Reports of reaction to penicillin should be taken seriously and told to doctors. Allergy can last a lifetime, and unless there is some reason why penicillin is the only suitable drug for a condition, it should not be tried or used.
Yet some people manifest penicillin allergy as adults, and this is usually for a single, simple reason. The first dose of penicillin rarely causes a reaction. It's often the second time people take the medicine that an allergic response occurs. If someone is worried about this, one possible way to check is to do an allergy skin test with an allergist. These may be able to tell if people manifest an allergic response after having received penicillin once before in the past.
This same advice would apply to anyone who is unsure about being allergic to penicillin. It is pretty easy to find allergists in most communities that can verify allergy, though it is still technically possible to have an allergic reaction later. Doctors may take this approach if they absolutely must prescribe penicillin to treat an infection. When a patient is unsure, they may perform an allergy test first to determine if allergy exists.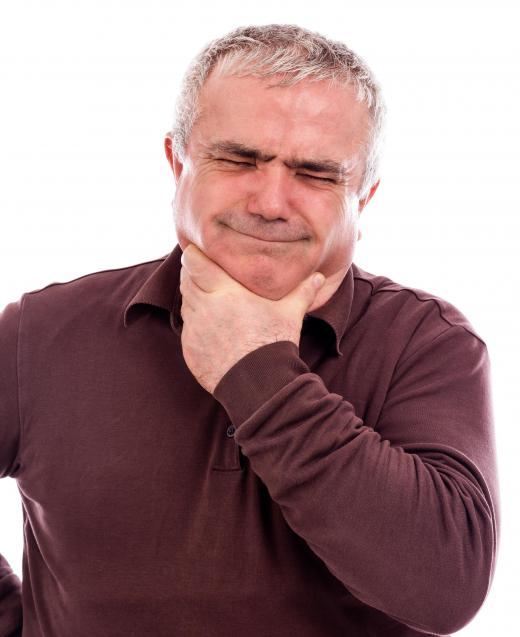 One reason that many people find it so important to know if they're allergic to penicillin is because the allergic reaction to this medicine can be extremely serious and immediately life-threatening. Those who've had a reaction in the past are very likely to experience anaphylaxis if they take the medicine now. This can include symptoms like the airway closing off, the lips and tongue swelling, and ultimately unconsciousness.
In a hospital setting where the medication is being tried after a negative skin test, hospital personnel are well equipped to handle the emergency if a person is allergic to penicillin, often before much of that reaction manifests. At home, though, people don't have the same medical options and would need to call 911, hoping help would arrive quickly. For these reasons, many people do head to an allergist before accepting a prescription for penicillin, if they are concerned allergy may exist.
AS FEATURED ON:
AS FEATURED ON:

By: photocrew

Penicillin is derived from the penicillium mold.

By: Alexander Raths

A skin allergy test can be used to confirm a penicillin allergy.

By: jinga80

Most people learn of their penicillin allergy after a reaction, which often includes life-threatening face and throat swelling.

By: blondsteve

Those who experience symptoms of anaphylaxis after taking penicillin require immediate medical attention.

By: Photographee.eu

Penicillin allergies can be serious, and CPR may be necessary if the person experiencing anaphylaxis is not breathing.

By: Tatyana Gladskih

Consulting 911 can be helpful in suspected cases of a severe allergic reaction.

By: Deyan Georgiev

Warning signs of an allergic reaction may include a swollen tongue.

By: blas

Penicillin is the only antibiotic that can be tested for a drug allergy as of the year 2010.

By: phasinphoto

Signs of an allergic reaction may include swollen lips.