How Do I Treat an Armpit Yeast Infection?
An armpit yeast infection develops because of a fungus called Candida albicans and causes inflammation, burning, and itching on the sensitive underarm skin as well as a reddish rash. To treat an armpit yeast infection, you can use an over-the-counter (OTC) antifungal cream or lotion that contains an active ingredient called clotrimazole or miconazole. If this fails to work, you can ask a doctor for a prescription-strength antifungal medication. In addition, you can use an antihistamine to help relieve discomfort and employ hygienic changes to hasten healing and prevent recurrences.
Often, antifungal creams are used in the treatment of yeast infections on the skin. These are the same types of creams you could use if you had a yeast infection of the vagina or in the external genital area, like jock itch. Typically, these creams either contain the active ingredient clotrimazole or miconazole. If you choose to use this type of medication, you may need to apply the cream to your clean, dry underarms a couple of times per day. In most cases, however, you cannot expect immediate symptom relief, as the fungus may take a week or so to resolve, depending on its severity and the strength of the medication you choose.
When you want to treat an armpit yeast infection, you may feel concerned with more than just making the infection go away — relieving the discomfort you feel may prove a top priority as well. In such a case, you might consider taking antihistamines to relieve the itching and irritation. These medications can be purchased OTC and are usually labeled for relieving mild-to-moderate allergy symptoms, including itching. Eventually, the antifungal cream you use to treat this type of infection should provide some relief from discomfort, but antihistamines can help in the meantime.
You can also make some hygienic changes in an effort to treat an armpit yeast infection. This is because the fungus that causes yeast infections thrives in moist, dark areas, including the folds of the skin under your arms. To help treat this infection and prevent future issues, you can clean the area once a day with a mild cleanser and then pat it dry. You can then use an antifungal powder to encourage the area to stay dry. If you sweat a good deal during the day, you may need to wash the area and dry it more than once per day to help deprive the fungus of the moisture it needs.
Can an Armpit Yeast Infection Spread?
Fortunately, armpit yeast infections aren't usually contagious. However, an infection can spread to other areas of your body. That risk is why it's so important to get treatment for your yeast infection right away. 
The most dangerous aspect of Candida is its severity if left untreated. A superficial armpit yeast infection can quickly turn invasive if you ignore it. The yeast can get into your bloodstream and spread throughout your body. This condition can be life-threatening because it can spread to your bones, brain, heart, and other major organs. 
What Are Yeast Infection Symptoms?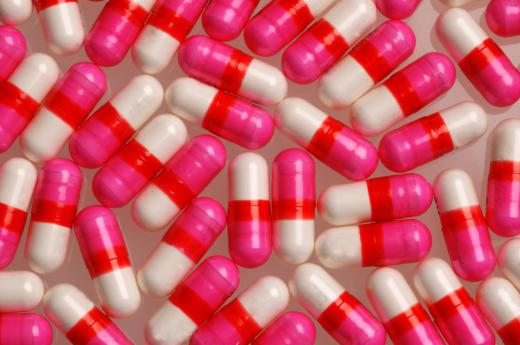 The first sign of a yeast infection is usually a red rash with a clear boundary. You'll also have itching or burning that might feel borderline painful. The rash will be more pronounced in areas least exposed to light. These are the areas that are especially important to keep dry.
What Causes Yeast Infections?
Although Candida is the culprit behind all yeast infections, it doesn't simply spring from nothing. Instead, many factors contribute to yeast's growth. You might have no control over some, but others might be simple to remedy. 
Hygiene
Proper hygiene is a crucial factor in preventing yeast. Candida loves warm, wet areas like armpits, feet, and skin folds, as you often see in babies. Keeping your skin dry and clean is the best way to prevent yeast. So, if you work out often or tend to sweat a lot, make sure you shower at the end of each day instead of in the morning. 
Biology
Genetics might also influence how frequently you develop armpit yeast infections. Studies found there are genes in the immune system that contribute to fungal infections. These infections include several types of Candida.
Medications
Antibiotics are a common precursor to yeast infections throughout the body. Since antibiotics suppress bacterial growth, any Candida your immune system might've flushed can thrive. If left unchecked, you could end up with a yeast infection under your arm and elsewhere. In addition, chemotherapy and other treatments that cause a weakened immune system can also lead to more yeast. 
Tight Clothing
Tight-fitting clothing can prevent your underarms from drying properly. In addition, certain materials, like nylon, polyester, or spandex restrict how quickly your armpits can dry. So, whenever possible, choose breathable fabrics and clothing. Doing so will help give your armpits a bit of airflow that'll keep you dry. 
Who's Most at Risk for a Yeast Infection?
Television commercials and online ads might make you think athletes and women are most at risk. However, anyone can end up with a yeast infection. Although those two groups do suffer from yeast often, there are other people with just as much, if not higher, risk.
Babies
Babies tend to be magnets for rashes. They're full of little folds that like to harbor moisture from drool, sweat, and urine. Unfortunately, yeast is one of the most common baby rashes. Although yeast is usually present in the form of diaper rash, it can show up anywhere on the body. 
The neck and armpit areas are susceptible to yeast, especially if your baby is teething and drooling excessively. That's because the drool slides from the mouth to the chest, collecting in folds and the armpits. Always keep your baby dry to avoid yeast from forming in those areas. 
Overweight Individuals
Overweight individuals are more at risk for yeast infections for two main reasons. First, added weight typically leads to more skin folds (which includes the underarm area). Second, obesity often has a strong correlation with a weakened immune system. If you fall into this category, your best bet is to simply practice good hygiene.
Individuals on Antibiotics
As mentioned previously, antibiotics can often kick-start a yeast infection. You may not have an issue if you're not prone to yeast infections. However, if you've gotten yeast infections before, talk to your doctor. They can prescribe an antifungal like Diflucan to nip an infection in the bud.
Individuals With Weakened Immune Systems
People with weakened immune systems are at high risk for recurrent yeast infections. Immunodeficiencies can be due to biology, medication, or medical treatments. You should talk to your doctor about recurring infections in any of these cases. They should be able to help you treat the condition appropriately.
AS FEATURED ON:
AS FEATURED ON:

By: photoncatcher36

Antifungal cream may be used to treat armpit yeast infections.

By: Ariwasabi

Washing and drying the armpit more than once a day may help prevent the development of an armpit yeast infection.

By: Artem Furman

The fungus that causes yeast infections likes moist, dark areas like armpits.

By: Wellford Tiller

Antihistamines may be taken to alleviate itching associated with an armpit yeast infection.

By: Andres Rodriguez

Prescription-strength antifungal medication can be used to treat an armpit yeast infection.