How Effective Is Azithromycin for Pneumonia?
Pneumonia is a medical condition affecting the lungs, characterized by the inflammation of the alveoli and other related structures involved in respiration. The most common cause of pneumonia is a bacterial infection, however, other reasons for this ailment may exist. There are a number of bacterial strains that may be responsible for the infection, and often, azithromycin for pneumonia may be prescribed as an antibiotic treatment. This is generally very effective, but there are certain circumstances in which azithromycin may be inappropriate or less effective.
Azithromycin is among the most commonly used and prescribed antibiotics in the world, frequently prescribed as a Z-Pack in the brand form of Zithromax. Its frequent use is due to its broad effects, being capable of treating a number of conditions brought about by numerous strains of bacteria. This drug belongs to a class of antibiotics called macrolides, and it acts to interfere with the protein synthesis of bacteria, preventing them from reproducing and, in turn, minimizing infection.
The types of conditions that may be treated with azithromycin include ear infection, throat infection, typhoid, and sinusitis. Azithromycin for pneumonia is also prescribed frequently, and in recent years, this versatile antibiotic has found success as a treatment for sexually transmitted diseases. There have also been preliminary research studies suggesting the potential value of azithromycin in the treatment of asthma.
Pneumonia is a relatively common yet potentially devastating ailment that should be taken very seriously. The symptoms of pneumonia include persistent coughing, chest pain, and fever, as well as occasional difficulty breathing. If any of these symptoms are experienced by a person, it is urgent that he or she seek consultation with a medical provider as soon as possible. The provider will likely utilize a number of diagnostic tools such as an X-ray of the chest or examination of sputum. If the cause of pneumonia is not viral, fungal, or parasitic in nature, then the likely culprit is infection.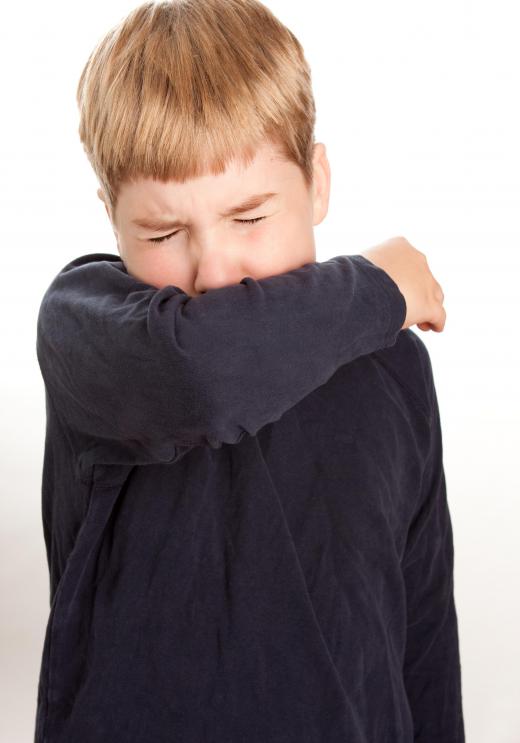 Once the provider has positively identified the source of pneumonia as bacterial, he or she may choose to treat this ailment through the use of antibiotics. A doctor may choose azithromycin for pneumonia or a plethora of other available alternatives. Cases in which azithromycin may be inappropriate include patients who are elderly or who may be compromised by other health conditions, including cystic fibrosis, certain autoimmune disorders, or functional asplenia.
What Are the Symptoms of Pneumonia?
Pneumonia symptoms can be so mild that you barely realize you have them or so severe that you end up in the hospital. For this reason, it is a good idea to know what to look for before it becomes too severe. The most common symptoms of pneumonia include being short of breath or taking rapid, shallow breaths. You may notice a sharp, stabbing pain that gets worse when you breathe deeply or cough. Some people who have pneumonia will produce green, yellow, or bloody mucus when they cough. Other symptoms of pneumonia include fever, chills, low energy, and loss of appetite. Older people who have pneumonia may deal with confusion. Small children who have pneumonia may also experience nausea and vomiting.
How Fast Does Azithromycin Work for Pneumonia?
It is important to note that antibiotics such as azithromycin, which is commonly known as Zithromax, are used to treat bacteria not viruses. However, many people who have viral pneumonia also have bacteria in their system, which is why the drug is a common treatment option. Someone who is very sick may start to feel a little bit better even after the first dose. However, most people won't start to see improvement until between 3-7 days after starting the antibiotic treatment. Moreover, if you do not complete the course of antibiotics, they may not be able to fight the bacteria well enough and you could become sick again. For this reason, it is very important to finish your antibiotics, even if you are feeling better.
What Is an Alternative To Azithromycin for Pneumonia?
There are several alternatives to taking azithromycin, which is typically reserved for otherwise healthy adults who are under 65 years old. Those who have allergies to azithromycin but are otherwise healthy may be prescribed doxycycline instead. Other factors that determine which treatment you'll receive include which bacteria is causing the infection, how serious the infection is, and whether you have other risk factors.
Adults who have other illnesses or who smoke are typically prescribed a combination of amoxicillin and clavulanic acid that is known as Augmentin. Some illnesses that may result in being prescribed Augmentin include diseases of the heart, liver, lungs, or kidneys, including COPD, diabetes, or cancer. Patients who have alcohol use issues or who do not have a spleen may also be prescribed Augmentin.
Some patients are allergic to amoxicillin and penicillin and cannot take Augmentin. These patients may instead be prescribed cephalosporin in combination with doxycycline or a macrolide. Other patients may be prescribed an inhaler of fluoroquinolone.
Children who have pneumonia are most often treated with amoxicillin or other types of penicillin. Those who are allergic to penicillin will usually be treated with antibiotics based on the specific pathogen.
What Is the Dose of Azithromycin for Pneumonia?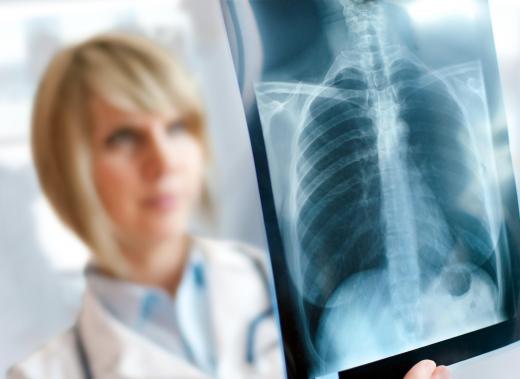 The dose of azithromycin for pneumonia varies depending on how sick you are and in which form you will be taking the medication. If taken orally, you'll have the option of either an immediate release or extended release medication. Immediate release medication requires a 500mg dose on the first day and 250mg doses once per day for four additional days. The extended release option, which should be taken on an empty stomach, requires you to take 2 grams one time.
If you spend time in the hospital due to your pneumonia, then you may receive your first dose of azithromycin via IV. Typically, this involves 500mg once a day for two days, followed by 500mg of the immediate release formula for 7-10 days. Regardless of whether you have mycoplasma pneumonia, Legionella pneumonia, or some other form of pneumonia, the medication is meant to treat symptoms of mild forms of the illness.
What Are the Side Effects of Azithromycin?
Like most medications, azithromycin does often has some side effects. Most commonly, people may experience upset stomach, diarrhea, or nausea. Abdominal pain or vomiting may also occur. However, if these side effects persist, it is important to talk to your doctor or pharmacist.
There are also some rare but serious side effects to watch out for, including changes in hearing, blurred vision, difficulty speaking or swallowing, severe stomach pain, or yellowing of the eyes or skin. Get help right away if you experience an irregular heartbeat, severe dizziness, or fainting.
Before taking azithromycin, it is important to tell your doctor or pharmacist if you are allergic to any antibiotics or any other medications, as well as if you have any type of liver or kidney disease.
AS FEATURED ON:
AS FEATURED ON:

By: godfer

Azithromycin may be an effective treatment for various sexually transmitted diseases.

By: waxart

Research indicates that azithromycin may be useful in treating asthma.

By: sbarnes

Pneumonia symptoms may include persistent coughing.

By: Hunor Kristo

Pneumonia symptoms may include chest pain and difficulty breathing.

By: rainbow33

Symptoms of pneumonia may include fever.

By: Lisa F. Young

Azithromycin is frequently prescribed to treat pneumonia, as well as ear infections.

By: Dmitry Naumov

Azithromycin can be prescribed to treat bacterial pneumonia.

By: creo77

A chest X-ray can be used to diagnose pneumonia in patients.