How Effective Is Azithromycin for Pneumonia?
Pneumonia is a medical condition affecting the lungs, characterized by the inflammation of the alveoli and other related structures involved in respiration. The most common cause of pneumonia is a bacterial infection, however, other reasons for this ailment may exist. There are a number of bacterial strains that may be responsible for the infection, and often, azithromycin for pneumonia may be prescribed as an antibiotic treatment. This is generally very effective, but there are certain circumstances in which azithromycin may be inappropriate or less effective.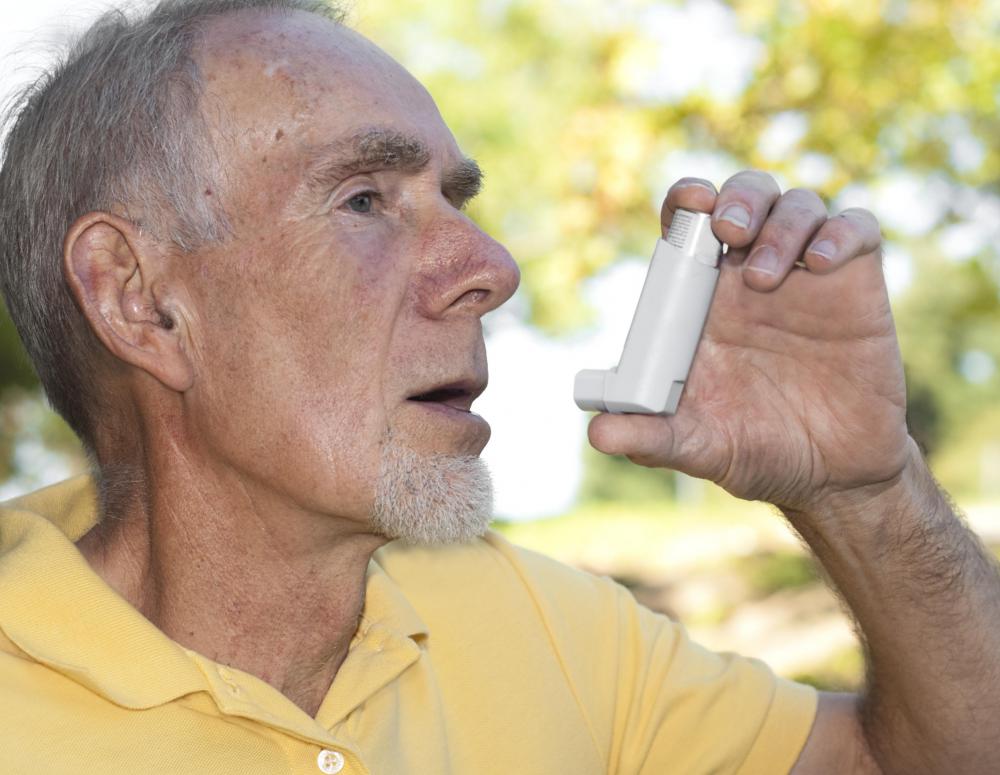 Azithromycin is among the most commonly used and prescribed antibiotics in the world, frequently prescribed as a Z-Pack in the brand form of Zithromax. Its frequent use is due to its broad effects, being capable of treating a number of conditions brought about by numerous strains of bacteria. This drug belongs to a class of antibiotics called macrolides, and it acts to interfere with the protein synthesis of bacteria, preventing them from reproducing and, in turn, minimizing infection.
The types of conditions that may be treated with azithromycin include ear infection, throat infection, typhoid, and sinusitis. Azithromycin for pneumonia is also prescribed frequently, and in recent years, this versatile antibiotic has found success as a treatment for sexually transmitted diseases. There have also been preliminary research studies suggesting the potential value of azithromycin in the treatment of asthma.
Pneumonia is a relatively common yet potentially devastating ailment that should be taken very seriously. The symptoms of pneumonia include persistent coughing, chest pain, and fever, as well as occasional difficulty breathing. If any of these symptoms are experienced by a person, it is urgent that he or she seek consultation with a medical provider as soon as possible. The provider will likely utilize a number of diagnostic tools such as an X-ray of the chest or examination of sputum. If the cause of pneumonia is not viral, fungal, or parasitic in nature, then the likely culprit is infection.
Once the provider has positively identified the source of pneumonia as bacterial, he or she may choose to treat this ailment through the use of antibiotics. A doctor may choose azithromycin for pneumonia or a plethora of other available alternatives. Cases in which azithromycin may be inappropriate include patients who are elderly or who may be compromised by other health conditions, including cystic fibrosis, certain autoimmune disorders, or functional asplenia.
By: godfer

Azithromycin may be an effective treatment for various sexually transmitted diseases.

By: waxart

Research indicates that azithromycin may be useful in treating asthma.

By: sbarnes

Pneumonia symptoms may include persistent coughing.

By: Hunor Kristo

Pneumonia symptoms may include chest pain and difficulty breathing.

By: rainbow33

Symptoms of pneumonia may include fever.

By: Lisa F. Young

Azithromycin is frequently prescribed to treat pneumonia, as well as ear infections.

By: Dmitry Naumov

Azithromycin can be prescribed to treat bacterial pneumonia.

By: creo77

A chest X-ray can be used to diagnose pneumonia in patients.