Is It Normal to Cry During Massage?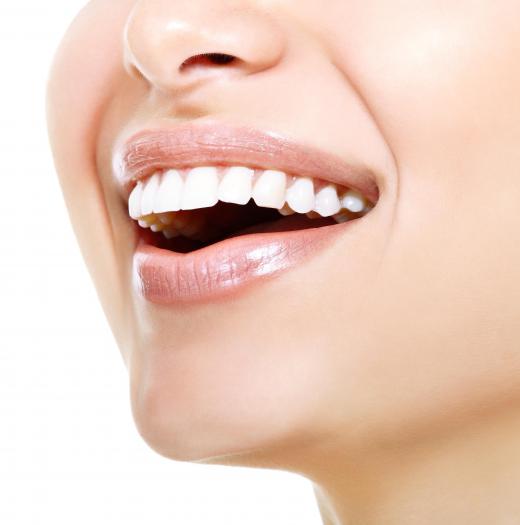 While it may not be entirely normal to cry during massage, it is not unexpected. Many people experience strong emotional or physical reactions to massage sessions, and massage therapists are usually prepared for different situations. People should certainly not be embarrassed if they start to cry during a massage, as the massage therapist has undoubtedly seen it before.
In the case of crying because of pain, crying while getting a massage is definitely not normal, and the massage therapist should be alerted. Pain during a massage session is very counterproductive, as it causes the muscles to tense, often erasing the work of the massage therapist and making the session somewhat pointless. If a massage is hitting a tender spot or the therapist is going too deep, this should be communicated, so that the massage can be adjusted.
Some people experience tears during massage with no emotion linked to them, while others may experience a wave of sadness or happiness which triggers crying. The massage therapist may stop to provide a tissue and ask if the client wants to take a break, or he or she may keep working until directed otherwise. When people cry during massage, it usually indicates a significant emotional release, and after the crying is over, people often feel much better. Especially for emotionally tense individuals, the cathartic release of crying, even for no obvious reason, can be very beneficial.
In addition to crying, other reactions may appear during a massage session. Some people burst into laughter, for example, especially if a therapist is working on a ticklish spot. Farting and abdominal grumblings are also not unknown, especially in deep tissue massage, where the organs may move around a bit as the massage therapist works. Farting is especially common in massage styles which involve stretching, and it also crops up in yoga classes. Sometimes physical arousal also occurs during massage, in which case it is generally polite for the client to ask for a brief break to relax, settle down, and drink some water, though the reason need not be specified.
If you know that you cry during massage, it can be a good idea to warn a new massage therapist, so that he or she is prepared for it if it happens. You can also express a desire for what you want the massage therapist to do if you begin to cry. Most therapists appreciate the warning and the advance directions so they know what to do if a new client does cry during massage.


By: Khorzhevska

Some people may start laughing during a massage.

By: Yanik Chauvin

Deep tissue massages can cause crying and a variety of other reactions.

By: Johan Larson

Crying during a massage signals a significant emotional release.

By: lzf

Farting and abdominal grumblings commonly occur during massages and yoga classes that involve stretching.

By: Tandem

A professional massage therapist should be understanding if a client cries during a session.

By: Sandor Kacso

Pain during a massage session is considered to be counterproductive.