Bier spots are small flecks of pale skin, usually in the arms and legs, associated with vascular changes. They are usually benign but can be of cosmetic concern. If a patient reports to a doctor with bier spots, the doctor may investigate to confirm that they are not a sign of an underlying medical problem. In generally healthy patients, the doctor may recommend medications to address the issue if it causes distress, but may otherwise advise ignoring the spots unless they change or the patient develops new symptoms.
In patients with these spots, the skin can develop a mottled appearance, with patches of lighter and darker skin caused by poor circulation in the capillary blood vessels near the surface of the skin. Applying momentary pressure to the skin or raising the limb above the head can cause the spots to disappear. They may be more extreme in cold, reflecting decreased surface circulation in cold conditions.
Patients with these spots may not experience any other health problems. If the flecks are noticeable and irritating or they attract attention, some medications can be explored to treat them. It may take several tries to find a drug the patient responds to. The doctor also needs to consider the risk of side effects, especially since the spots do not pose a threat.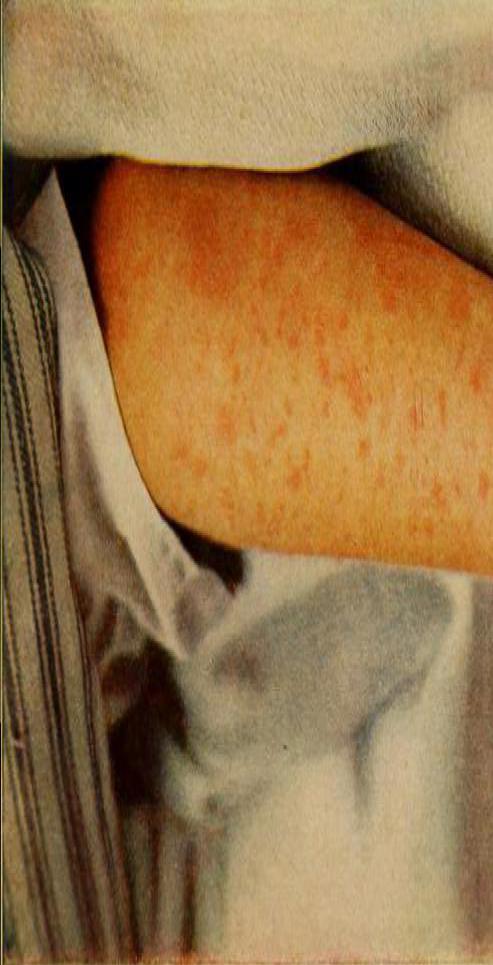 Other patients may have this condition with other medical issues that suggest there may be a deeper problem. Patients with liver damage, for instance, sometimes develop these spots, and they can also be seen in patients with vascular disorders. If the patient also experiences fatigue, nausea, and other symptoms, the doctor may recommend screening to learn more. An underlying medical issue may require treatment, and the spots could resolve if the doctor successfully treats the cause.
Skin changes, even if they appear minor, can be a cause for concern. A patient who notices bier spots or other changes to the skin may want to consider a visit to a dermatologist for evaluation. The doctor can examine the patient and may recommend some testing and other diagnostic options to determine the cause of the skin changes. In the event they are a sign of a problem, early intervention can increase the chances of a positive outcome, and may in some cases save the patient's life by providing a chance to treat a condition before it has an opportunity to spread.


By: mario beauregard

Bier spots may be more extreme in cold conditions.

By: CLIPAREA.com

Bier spots may be indicative of liver damage.

By: staras

Small flecks of pale skin found on the arms and legs may be referred to as bier spots.

Patients with bier spots can develop the appearance of mottled skin.