What are Common Causes of Cough and Vomiting?
Cough and vomiting are two common symptoms of a variety of different sicknesses, such as gastroesophageal reflux disease or influenza. The conditions that cause these symptoms may be chronic, as in gastroesophageal reflux; relatively short-term, as in influenza; or acute, as in an allergic reaction. These symptoms are often accompanied by others, and it is often impossible to determine the specific cause without knowledge of these other symptoms. The most common illnesses that are accompanied by these symptoms should be taken seriously but tend not to require immediate, urgent medical attention. Some, however, such as severe allergic reactions or encephalitis, can be extremely harmful — if not deadly — if they are not treated with some urgency.
Several of the illnesses that can cause cough and vomiting are directly and specifically related to the digestive tract. Gastroesophageal reflux disease, for instance, occurs when stomach acids, and sometimes food debris, leak back into the esophagus, causing varying degrees of irritation. This illness is usually accompanied by, if not defined by, heartburn. Esophageal cancer, a cancer of the esophagus, can also cause coughing and vomiting. These symptoms are often accompanied by heartburn, difficulty swallowing, and chest pain; the vomit may be bloody as well.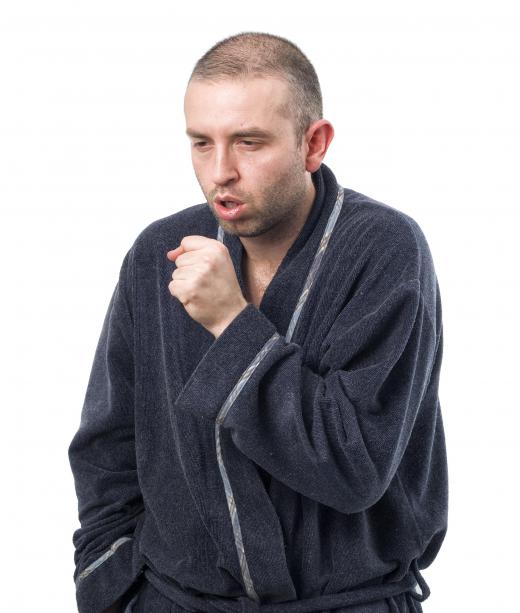 Other illnesses that cause these symptoms may be more general in cause or place of origin. Influenza, for instance, is a common viral infection that primarily affects the nose, throat, and lungs and can cause a wide range of symptoms, including coughing, headache, body aches, a sore throat, nausea and vomiting, and a lack of energy. The H1N1 flu strain, commonly referred to as swine flu, is similar both in cause and in expression. Vomiting is not highly prevalent in either of these influenza variants, but it does occur on a regular basis.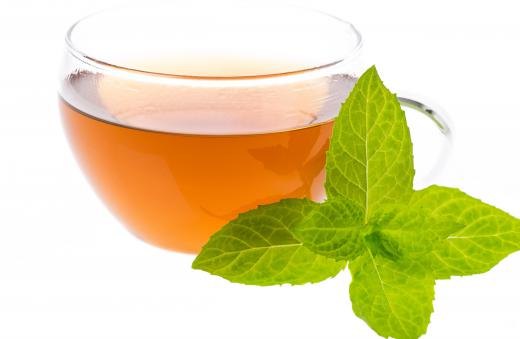 Sometimes, the symptoms can appear rapidly and without warning in an acute attack. Most commonly, this occurs because of an allergic reaction, particularly when a person eats something to which he is allergic. Additionally, encephalitis, or swelling of the brain, can appear quite rapidly and can have a number of causes. Cough and vomiting caused by encephalitis may also be accompanied by fever, drowsiness, headache, confusion, and drowsiness. Both encephalitis and allergic attacks can be quite harmful if not treated immediately, so it is important for people to seek immediate medical attention if these symptoms come on suddenly.
AS FEATURED ON:
AS FEATURED ON:

By: ramonespelt

Coughing can be a symptom of a deeper medical problem.

By: unpict

Peppermint and chamomile teas can sooth upset stomachs.

By: Lars Zahner

Influenza can cause vomiting and cough.

By: pathdoc

Many conditions related to the digestive tract may cause cough and vomiting.

By: Dmitry Naumov

Influenza may cause coughing, vomiting and sore throat.

By: Ljupco Smokovski

An allergic reaction may cause coughing and vomiting.

By: bilderzwerg

Gastric reflux, when stomach acid leaks into the esophagus, is one possible cause of coughing and vomiting.

By: koszivu

Individuals who have been vomiting repeatedly over the course of a few days may experience dehydration.

By: acherst

The presence of gallstones may cause frequent vomiting.