What are the Most Common Causes of Sudden Vomiting?
Sudden vomiting occurs when stomach contents are expelled through the mouth, often in connection to a viral infection, a digestive condition, or gastrointestinal illness. Common causes of sudden vomiting include the stomach flu, bacterial illness, and intestinal obstruction. The vomiting may or may not be accompanied by other symptoms, but if it is then it makes diagnosing the cause more accurate. For example, diarrhea, pain in the abdominal area, and nausea often follow vomiting or may occur simultaneously. Identifying each of these accompanying symptoms helps to determine whether the vomiting signals a medical emergency or whether it is sufficient to take home remedies or over-the-counter medications.
The most common cause of sudden vomiting is the stomach flu. Gastroenteritis is the medical term for it, which is descriptive of the illness. The flu occurs when the gastrointestinal tract becomes inflamed, often by parasites in food, an allergic reaction to certain foods such as dairy products, or a virus. Nausea, diarrhea, and abdominal pain are all symptoms that indicate gastroenteritis.
Eating foods that contain bacteria that are harmful to the body can result in bacterial illness. The body reacts by trying to eject the bacteria by vomiting. Bacteria in foods is often the result of eating raw meat, fish, and poultry or leaving foods out that should be refrigerated. Faulty food preparation practices can often lead to contamination as well. An upset stomach and vomiting may indicate a bacterial illness, and the best treatment is to drink plenty of fluids and rest.
A viral infection can also cause sudden vomiting. For example, noroviruses, also called Norwalk viruses, can pass between persons or spread through contaminated foods. One food that is often the cause of a norovirus infection is shellfish, but other foods can be contaminated as well. There is often no treatment for a norovirus other than to manage frequent vomiting and other symptoms that may occur. There is a threat of dehydration, and therefore remaining hydrated until the symptoms pass is crucial.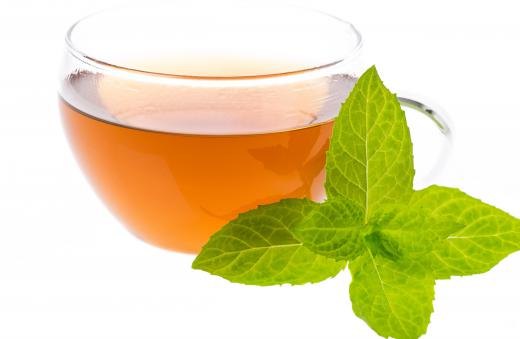 Intestinal obstruction is the result of the small or large intestine getting twisted or physically blocked. What would normally pass through the intestines can no longer pass through, resulting in severe abdominal pain. It's a medical emergency that must be taken care of immediately if cramping, passing frequent gas, and breath odor also accompany the sudden vomiting. Not seeking medical attention often results in more severe health complications.
AS FEATURED ON:
AS FEATURED ON:

By: M.studio

Foods, including oysters, contaminated with bacteria or viruses can cause sudden vomiting.

By: jedi-master

A viral infection can cause sudden vomiting.

By: unpict

Peppermint and chamomile teas can sooth upset stomachs.

By: .shock

Bacteria growth on food can cause stomach upset and bouts of sudden vomiting.

By: Lars Zahner

Mixing the wrong kinds of alcohol can cause sudden vomiting.

By: lightwavemedia

Anxiety and nerves can cause sudden vomiting.

By: Kaspars Grinvalds

Sudden vomiting might be an early sign of pregnancy.

By: pathdoc

The most common cause of sudden vomiting is the stomach flu.

By: Igor Mojzes

A food allergy can cause sudden vomiting.