What are the Best Herbs for Kidney Stones?
Goldenrod, uva ursi and horsetail are just a few of the best herbs for kidney stones. Lemon juice is also effective in dissolving kidney stones. Another of the best herbs for kidney stones that has been used for generations is burdock.
While many kidney stones will naturally pass through urination, the painful symptoms felt until this happens can be excruciating. For generations, herbs for kidney stones have been used to expedite the passing of stones. Herbs are also helpful in minimizing stones deemed too large to pass.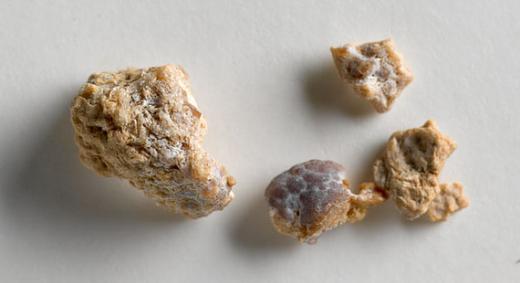 Goldenrod is one of the best herbs for kidney stones as it is a diuretic that stimulates urination. At the same time, it is believed to help reduce inflammation. As with other herbs, goldenrod may be taken as a fluid extract, consumed as a tea or the dried leaves can be found in capsule form.
Sometimes referred to as bearberry, uva ursi is another of the most widely celebrated herbs for kidney stones, as well as for urinary tract infections in general. Prior to the popular use of antibiotics, uva ursi was commonly used to treat problems occurring in the urinary tract. It is found in most health food stores, can be purchased by online vendors in powdered form or the dried leaves can be purchased and consumed as tea.
Horsetail is also frequently using in treating kidney stones. As it contains nicotine, it is not advisable to use in children, but adults may take horsetail for dissolving kidney stones in tea form or as a supplement found in capsule form. As with any herbs, health experts recommend consulting with a physician to avoid any possible conflicts with horsetail and other drugs.
Lemon juice is one of the best natural treatments for removing kidney stones. Citrus fruits contain acid, which helps dissolve stones to a size that makes them pass more easily via urination. Lemon juice, however, is more highly recommended than other citrus juices, as it does not contain calcium, an ingredient commonly found in kidney stones.
Burdock has long been celebrated amongst herbs for kidney stones, as it serves as a diuretic and is known to help purify toxins from the bloodstream. Burdock is further believed to have anti-inflammatory properties, which can help reduce swelling sometimes associated with infections that accompany kidney stones. Burdock is available in teas, powders and in tinctures, which can be taken daily to help reduce the size of kidney stones.
AS FEATURED ON:
AS FEATURED ON:

By: erik gould

Kidney stones next to a ruler to show the size.

By: London_England

Human kidneys connected to veins and arteries.

By: p6m5

A kidney with a kidney stone.

By: suppakij1017

Burdock root is an effective herb for treating kidney stones.

By: Vibe Images

A medicinal remedy derived from the leaves of the bearberry shurb can be used to treat kidney stones.

By: ddsign

Some herbs that are beneficial for kidney stones can be used to make tea.

By: Mi.Ti.

A urinalysis may be conducted to detect kidney stones.

By: maya2008

The kidneys perform a crucial role of keeping the blood clean and chemically balanced.