What are the Causes of Constant Dizziness?
There are many causes of constant dizziness. Irregular blood pressure affects the amount of oxygen the brain receives. There are also a variety of heart conditions that cause dizziness. Brain cancer or other disorders such as stroke create the same symptom. Finally, feeling dizzy is a side effect of many medications. Having the underlying condition diagnosed as soon as possible guarantees a better prognosis.
High and low blood pressure can cause constant dizziness. High blood pressure causes damage to the arteries and capillaries, while low blood pressure reduces the volume of blood going to the brain. The affect of both conditions is less oxygen reaching the brain. Dizziness is a symptom of the brain's inability to work at full capacity.
Heart conditions can also decrease the amount of blood reaching the brain. Irregular heart rhythms such as arrhythmia have this effect, as does heart disease. Illegal drugs that affect the heart can create feelings of dizziness as well. Cocaine, for example, greatly increases one's heartbeat. The brain receiving too much blood creates the same symptom of dizziness as too little blood.
As the brain plays a large role in controlling blood flow, brain disorders are also responsible for constant dizziness. Brain tumors can cause an irregular heart beat that disrupts normal blood; dizziness results in the same manner as if one had a blood pressure disorder. Dizziness is also one of the first symptoms of stroke, an event where the brain is suddenly cut off from its blood supply. A less life-threatening cause associated with the brain is sudden reduction of blood flow when a person quickly assumes a standing position.
Certain medications are also known to cause constant dizziness. Dizziness is a common side effect of sedatives and tranquilizers. Some blood pressure medication and antidepressants are also responsible. Due to the effect of dizziness on cognitive function and reaction time, prescription medications that cause this side effect will usually contain a warning label for patients.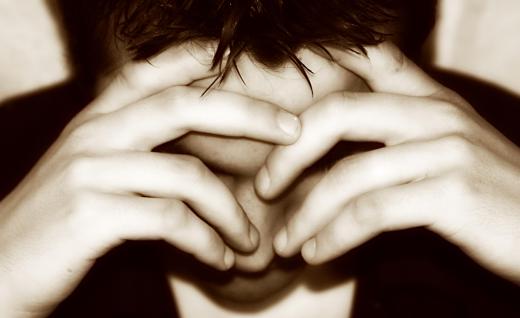 If one experiences constant dizziness, it is necessary to consult with a physician. A physician will take a medical history and perform appropriate tests to diagnose the cause of the dizziness. As the conditions and medications that cause dizziness usually present with secondary symptoms, a patient should not have to wait long before receiving a diagnosis. As some causes of dizziness are serious medical conditions, having the best chances of a full recovery depend on receiving medical attention as soon as possible.
AS FEATURED ON:
AS FEATURED ON:

By: WavebreakmediaMicro

Some medication, as well as illicit drugs can cause dizziness.

By: pearl

Blood pressure issues may be the cause of constant dizziness.

By: lightwavemedia

Resting may help relieve feelings of dizziness.

By: Doreen Salcher

Certain heart conditions may lead to constant dizziness.

By: HamsterMan

Frequent cocaine use may cause constant dizziness.

By: Tryfonov

Brain disorders such as cancer or strokes can cause constant dizziness.

By: Wynter

In some instances, the medications used to treat high blood pressure can trigger chronic dizziness.