What Are the Causes of Dry Skin on the Scrotum?
There are many things that may cause a man to have dry skin on his scrotum. For starters, this problem can occur simply because his skin is dry in general, and sometimes dry, irritated skin develops in this area because it is very sensitive. Even something as simple as pants or underwear that chafe the groin may contribute to this problem. A skin condition such as eczema may be at fault in some cases, and sexually transmitted diseases (STDs) and other types of infections may cause dry skin on the scrotum as well.
Often, dry skin doesn't develop because a person has a skin condition or another type of underlying problem; it may develop just because a man is prone to this condition. In such a case, there are some easy steps he can take to deal with this issue if it affects his scrotum. For example, he may drink more water, as adequate hydration helps to protect against excessive drying of the skin. He may also avoid taking very hot baths and showers, as both of these serve to make dry skin worse. Additionally, using a moisturizer that is free of perfumes and dyes on the affected area often proves helpful.
Sometimes a man develops dry skin on the scrotum because the skin in this area is sensitive and vulnerable to whatever touches it. As such, he may develop dry, irritated skin in response to harsh chemicals found in some soaps and cleansers. Sometimes a man's clothing can even be at fault, and dry skin may develop when a man's pants, shorts, or underwear chafes his skin around the scrotum. It may even develop when the detergent in his clothing irritates his skin.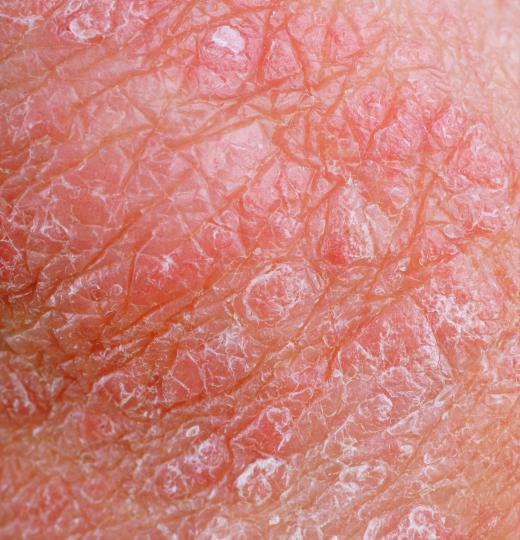 It sometimes happens that the skin on a man's scrotum becomes overly dry in response to a skin condition. Eczema, a skin condition marked by dry, itchy, inflamed skin that sometimes develops oozing bumps, may cause this problem. Medical experts aren't sure what causes this condition, but skin that is already dry and irritated is more prone to it. Likewise, there is some evidence that problems with the immune system play a role.
Dry skin on the scrotum may also develop as the result of an infection. For example, an STD may cause or contribute to dry skin in the genital region. Sometimes yeast infections cause dry, itchy, irritated skin as well.
Frequently Asked Questions
What causes dry skin on the scrotum?
A moisture deficiency is the most frequent cause of dry skin on the scrotum. This could result from environmental conditions like air conditioning, hot showers, or chilly weather. Other contributing factors include over-washing, using harsh soaps, and not moisturizing the skin adequately. In addition, eczema, psoriasis, and fungal infections can all result in dry skin on the scrotum.
Can dry skin on the scrotum irritate?
Yes, scrotal dryness can lead to annoyance, itchiness, and burning. If the skin condition is not addressed, these symptoms may worsen. Hydrating the skin and treating any underlying skin issues is crucial if you're exhibiting these symptoms.
How can I prevent dry skin on the scrotum?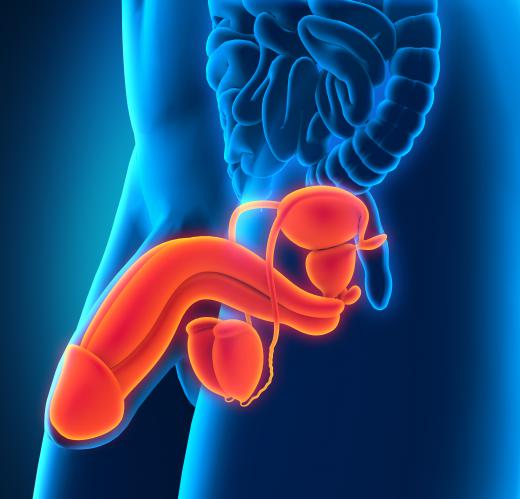 There are several things you can do to avoid having dry skin on your scrotum. Make sure to use a gentle soap or cleanser when you shower, and moisturize the skin afterward. Avoid air conditioning and hot baths because they can dry your skin. To allow air to flow, dress in loose-fitting clothing. In addition, if you have a skin condition, treat it with drugs and other remedies to keep it under control.
Are there any home remedies for dry skin on the scrotum?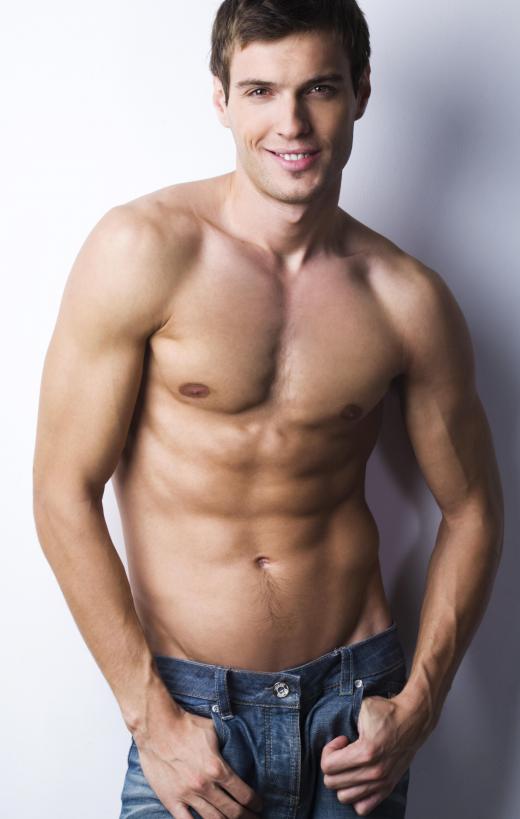 Yes, you can treat dry skin on the scrotum using a variety of home remedies. The skin can be soothed and inflammation reduced by applying a warm compress. Applying natural oils to the skin, such as coconut, olive, or almond oil, will help hydrate it and lessen dryness. Additionally, utilizing over-the-counter products made specifically for dry skin can be beneficial.
Can you apply moisturizer to your scrotum?
Yes, applying moisturizer on the scrotum is generally safe. Since the scrotum is such fragile skin, selecting a product specifically for sensitive skin is crucial. Avoid goods that contain scents, colors, or other potentially irritating components. Always read the label. Additionally, it's best to avoid using moisturizers that contain petroleum jelly, as this can increase the risk of infection.
AS FEATURED ON:
AS FEATURED ON:

By: goodluz

Drinking plenty of water will helps hydrate the skin.

By: quayside

Eczema is a dry skin condition that can affect various places on the body.

By: Graça Victoria

Petroleum jelly can be used on the scrotum to prevent chafing.

By: nerthuz

Eczema is among the possible causes for dry skin on the scrotum.

By: rilueda

Dry skin on the scrotum may develop as a result of infection.