What are the Common Causes of Armpit Swelling?
Armpit swelling can be a disturbing symptom with several possible causes. Swollen lymph nodes are the most common reason for swelling in the armpits. Another possible cause may be skin irritation, which may occur from activities such as shaving. Most cysts or lumps that cause swelling are not serious, although certain cancers, especially breast cancer, may sometimes be the reason for this type of swelling. Treatment for this symptom depends on the direct cause of the swelling and may range from no medical treatment at all to the use of prescription medications or surgical intervention.
Swollen lymph nodes are a frequent cause of armpit swelling. The lymph nodes are small, round tissue masses that play a large role in the body's immune system. There are several possible reasons for lymph node swelling, including infections, medical conditions such as lupus, and cancer. A doctor should be consulted so that an accurate diagnosis can be made and proper treatment can begin. Prescription medications may or may not be needed, depending on the cause of the lymph node swelling.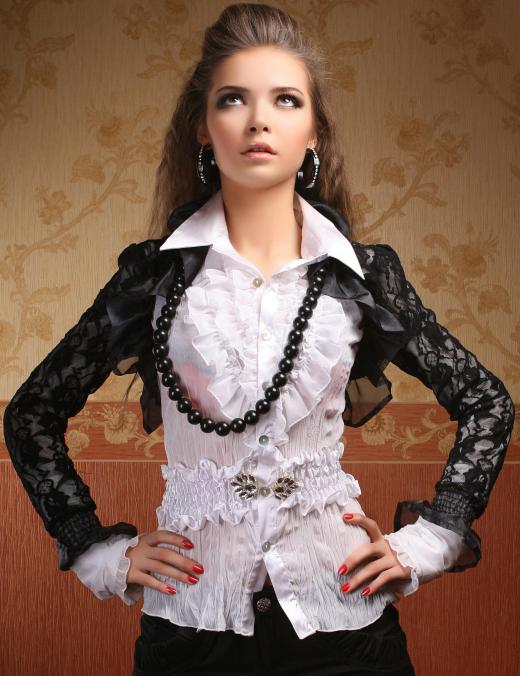 Skin irritation may sometimes lead to swelling in the armpits. This type of irritation may occur from normal activities such as shaving or from friction caused by wearing tight clothing. Physical injuries that affect the hands or arms may also lead to swelling under the arms. Hormonal fluctuations can sometimes lead to irritation and swelling of the armpits.
Infection is a common cause of armpit swelling. In many cases, the infection is caused by illnesses such as the common cold or an infection of the breasts known as mastitis. Treatment with a prescription antibiotic usually clears up the infection, thereby reducing the swelling. In some cases, an infection may develop as the result of an ingrown hair or clogged sweat glands.
Benign masses or cysts frequently cause swelling in the armpits and are more common among women than men. Any unusual lumps or masses should prompt a visit to a doctor just to make sure that a serious medical condition is not present. Blood tests, mammograms, or needle biopsies may be ordered by the doctor to make sure that the lumps are not a cause of concern. Occasionally, certain types of cancer, particularly breast cancer or lymphoma, may be responsible for the swelling. Simple medical procedures can confirm or deny this as a cause of the swelling, and early diagnosis increases the chances of a complete recovery for the patient.
AS FEATURED ON:
AS FEATURED ON:

By: Anton Zabielskyi

Wearing tight clothing may cause armpit swelling.

By: Tyler Olson

Breast cancer may be a cause of armpit swelling.

By: Artem Furman

Armpit lumps may be caused by swollen lymph nodes.

By: F.C.G.

Infection, which can be caused by an ingrown hair, is one common cause of armput swelling.

By: Gennadiy Poznyakov

A common activity like shaving can cause armpit swelling.