What Are the Common Causes of Brown Saliva?
Brown saliva can be a sign of a number of conditions, ranging from harmless to severe. Probably the most common cause of brown saliva is the presence of nicotine. Other possible causes, however, include acid reflux or small amounts of blood in the saliva or mucus.
People who use tobacco products, either by smoking or using some form of smokeless tobacco, often have brown saliva. Nicotine from chewing tobacco or snuff dissolves in the mouth, and that which is not absorbed into the blood stream is usually spit out. Smokers may find that their saliva remains brown for a significant amount of time, even if they quit smoking, as their lungs rid themselves of cancer-causing nicotine. Inhaling second-hand smoke may have a similar effect.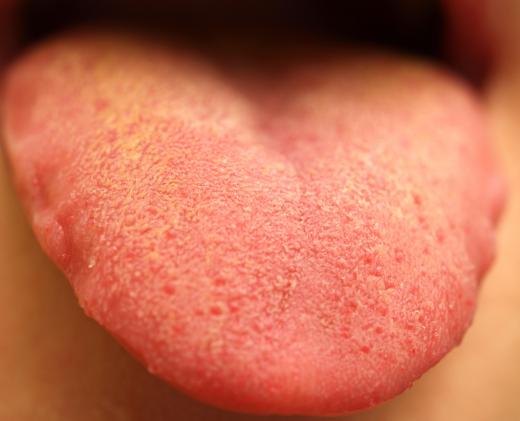 Acid reflux, in which digestive juices from the stomach regurgitate into the esophagus, can also cause brown saliva, especially in the morning. In some cases, stomach acid even regurgitates into the mouth, giving the saliva a brown or yellow color. This is more likely to happen at night or when the patient is lying down, because gravity is not assisting in keeping the acid down.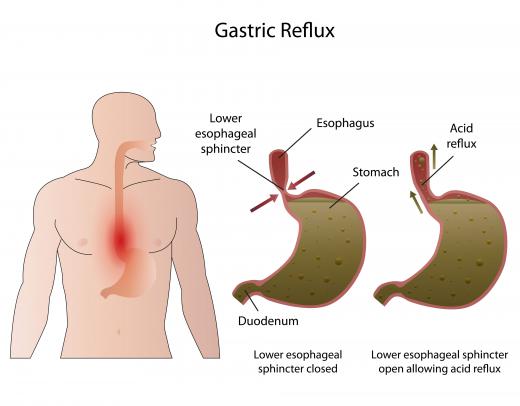 Blood may also give saliva a brownish color and may be present in saliva for any number of reasons. Sores in the mouth may bleed and turn the saliva either red or brown. Cold, dry weather or sinus infections may lead to bleeding in the nasal cavities. Flecks of blood can mix with mucus and drain down the throat and into the mouth, resulting in brown saliva.
While blood in the mucus or saliva may be harmless, it may also be a sign of more serious health problems. Coughing up blood is often a sign of tuberculosis (TB) or another severe infection. Anyone who is uncertain about the cause of his or her brown saliva should consult a doctor to rule out potentially dangerous diseases.


By: robhainer

Chewing tobacco, which can cause brown saliva.

By: Adrian Costea

Blood present in the saliva may give saliva a brownish color.

By: bilderzwerg

Acid reflux in which stomach acids reach back into the esophagus can be the cause of brown saliva.

By: Gajus

Even after someone quits smoking, their saliva may remain brown for quite some time.

By: illustrez-vous

Inhaling second-hand smoke may cause the saliva to turn brown.

By: Rui Vale de Sousa

It's common for smokers to have brown saliva.

By: GVictoria

Brushing and flossing regularly may help reduce discoloration caused by tobacco products.

By: Simone van den Berg

Sinus infections may lead to bleeding in the nasal cavities, which may manifest as brown saliva.