What Are the Common Causes of Orange Semen?
Orange semen may be caused by bilirubin, blood, urine, or other factors such as the individual's diet and age. Semen, or ejaculate, is typically a cloudy white, gray, or yellow color, but temporary discoloration or changes in consistency are often harmless. A consistent change in color, odor, or consistency that persists for at least three weeks should be brought to the attention of a medical professional. 
Orange semen may indicate hematospermia, damage to the individual's bladder neck, or a liver or gallbladder problem as well.
What is Semen?
Human semen is an organic fluid that typically contains spermatozoa, enzymes, and fructose. The seminal vesicle produces semen that is secreted by the gonads. Semen is normally cloudy or translucent with a white, gray, or slightly yellow tint. 
The consistency and color of semen are affected by a man's age, diet, and frequency of ejaculation. For example, fruit, celery, and cinnamon are all sources of mild-tasting ejaculate, while coffee and red meat can make ejaculate taste bitter.
A man's semen color or consistency change is usually harmless and temporary. Generally, diet-related changes in semen color resolve within a maximum of two months.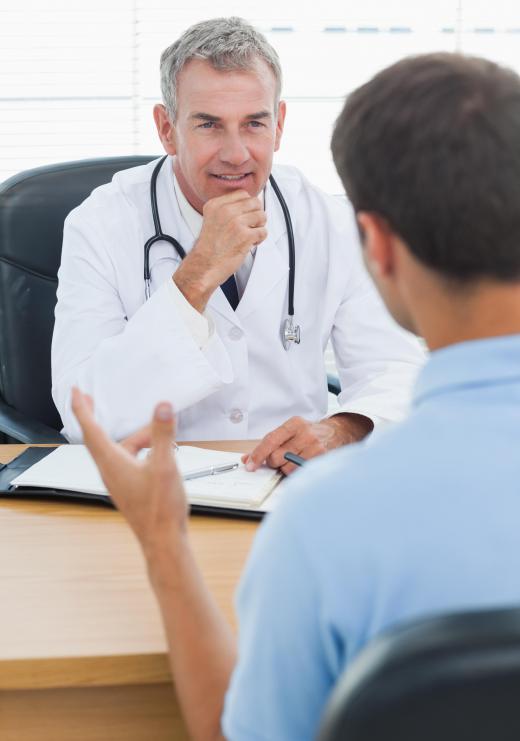 However, if such a change persists for at least three weeks, it could be an indication of an underlying health problem. Green semen is often an indicator of prostate infection or prostatitis. Thick or lumpy semen may be a sign of a hormone deficiency.
What Do Color Changes Indicate?
Changes in texture, consistency, and color of semen might indicate many underlying pathologies.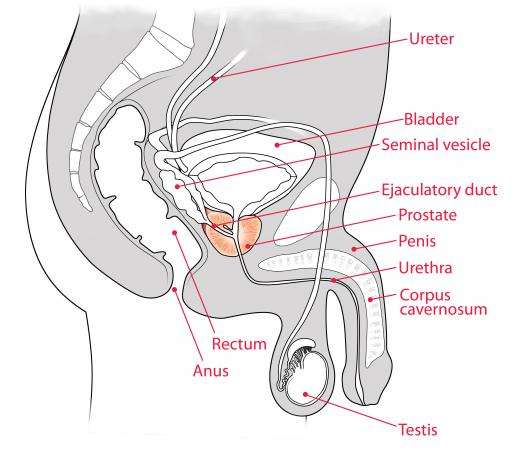 The normal color of semen is white or whitish-gray. In most cases, semen has a jelly-like texture which, as mentioned, can change with age, lifestyle, genetics, and overall health of a person. The white color can change into yellow, green, red, or even brown due to temporary or permanent changes in the body.
Red, brown, or orange semen can be a symptom of several conditions. The color may be the result of blood in the ejaculate from hematospermia. The term hematospermia means blood in semen. 
Red or pink semen indicates the presence of fresh blood, while venous or old blood will make a color closer to brown. In some cases, the amount of blood is small, giving the semen an orange tint.
What Causes Orange Semen?
Orange semen might be the outcome of various factors, including: 
Hematospermia
Blood mixed in the normal white-colored semen can change the final color to orange. Most patients with hematospermia are young, typically less than 40 years of age. Young patients develop hematospermia mainly due to infection. 
On the other hand, hematospermia or red or orange semen in old individuals might be due to underlying cancer. Hematospermia can be caused by prostate cancer or adenocarcinoma, as well as infections.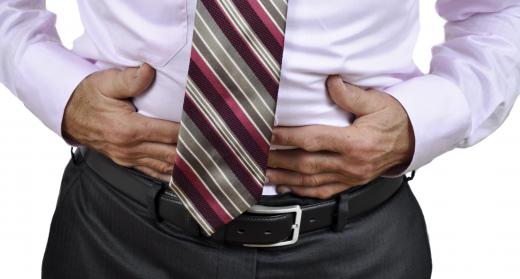 Schistosomiasis is a parasitic, communicable disease that can cause hematospermia. Schistosomiasis is prevalent amongst travelers and can lead to hematospermia. Therefore, physicians dealing with patients presenting with orange semen must take the patient's travel history.
Prostate cancer patients rarely present with hematospermia. As per studies, only 0.5% of prostate cancer presents with hematospermia. The median age for hematospermia in prostate cancer patients is 61 years. 
Bladder cancer, a cystoscopy, or a prostatic biopsy are other possible causes. In a study, several cases of small cell carcinoma of the bladder presented with red-orange colored semen. Some men with utricular cysts or malignant hypertension may also develop hematospermia. 
Hypertension has an association with hematospermia; therefore, patients are suggested to receive antihypertensive treatment.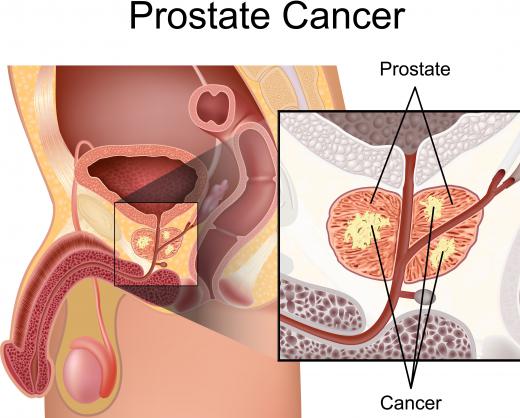 In most cases, the blood in the semen comes from the seminal vesicles or the prostate gland. Persistent inflammation of the prostate gland, i.e., prostatitis can also contribute to hematospermia. As per a study, around two-thirds of the patients with hematospermia had underlying chronic prostatitis.
Granulomatous (xanthogranulomatous) prostatitis is another condition that is rare but may cause hematospermia. Adenocarcinoma of the seminal vesicles can also lead to blood in semen.
Diagnosing the exact underlying cause of orange semen due to hematospermia is difficult. Therefore, it is recommended to carry out imaging studies.
Bilirubin in Semen
Bilirubin is the breakdown product of blood cells. In general, accumulation of bilirubin in the blood imparts yellow color. It can turn your semen yellow. 
An individual with liver or gallbladder problems can develop a buildup of bilirubin. This buildup normally presents as jaundice or yellowish skin discoloration, but a deeply jaundiced patient can have bilirubin in his semen as well as his sweat and urine.
A rarer cause of orange semen is the presence of bilirubin in the ejaculate. The pigment is yellowish-orange in color. Partial breakdown of the red blood cells can lead to the yellow-orange coloration of the semen. Bilirubin results in bright orange semen.
Urine Mixed in Semen
The presence of urine in semen can impart a yellow or gold tint to ejaculate and is usually obvious due to the accompanying odor. This is often the result of inadequate closure of the bladder neck at ejaculation.
Surgery
Damage to the bladder neck as the result of operations or a urethrotomy can cause this problem. Another possible cause is retrograde ejaculation, a condition in which the bladder neck does not close at ejaculation. Seminal fluid ends up in the bladder, and the semen is contaminated with urine because the bladder neck remains open.
A fistula can develop after a vasectomy procedure or male sterilization is performed. This fistula (a connection between vessels) can cause drainage of blood into the semen that is inside the testis. 
In a case study, a patient who underwent vasectomy developed a swollen testicle. This led to blood voiding upon ejaculation and orange semen.
Brachytherapy for Prostate Cancer
Prostate brachytherapy is a specialized type of radiation therapy for prostate cancer. Hematospermia is an evident side effect of the procedure. As per the cross-sectional study, prostate brachytherapy can have complications such as reduced sexual function, changes in semen color, and pain in orgasm.
Excessive Sexual Intercourse
An overactive sexual life can cause changes in the color of your semen. The epididymal ducts deliver semen from the scrotum of the testes to the urethra. The vessels of the epididymal ducts can become sensitive on overuse.  
Research has shown a high risk of blood leaking into the semen due to vessel rupture. The mixing of white semen and red blood from the vessels can lead to orange semen.
When to See a Doctor?
Orange semen might not be more of a problem but must raise concerns if it accompanies symptoms such as abdominal pain and a foul smell of urine and semen. Patients having fatigue and painful ejaculation must also get themselves checked. Fever and chills with an orange tinge in semen are signs of infection.
Some patients may be reluctant to discuss semen discoloration with their doctors. This is common in young individuals who present with orange semen following excessive masturbation. The condition usually self-resolves after a couple of months. 
Yet consistent and persistent changes in color, odor, or consistency should be investigated. If left untreated, many of the possible underlying conditions that cause orange semen can become serious. For example, if the orange semen is due to prostate or bladder cancer, the condition needs to be conveyed to the doctor as soon as possible.
Treatment for Orange Semen
Orange semen due to excessive sexual activity or dietary changes is self-resolving and does not need any treatment. However, treatment should be sought if the condition is due to underlying seminal vesicle issues or if it lasts for more than three weeks.

Transurethral Seminal Vesiculopathy (TSV) is an effective way of diagnosing seminal vesicle pathologies. Surgery based on this technique alleviated hematospermia in 85% of patients.



By: reineg

Orange semen may be indicative of gallbladder or liver problems.

By: WavebreakmediaMicro

If a man experiences a change in semen color that lasts for three weeks, it should be brought to the attention of his doctor.

By: kocakayaali

Semen is produced in the testes, which are contained in the scrotum.

By: Doris Heinrichs

Green semen is often an indicator of a prostate infection, which could cause abdominal pain.

By: marinasvetlova

Healthy semen is typically white or gray to clear in color.

By: peterjunaidy

Orange semen may be an indication of prostate cancer.