What Are the Common Causes of Blue Semen?
Blue semen may actually indicate a more serious problem occurring in the prostate gland. An infection of this organ can produce semen that ranges in color from yellow to green, and it can differ in appearance between each individual. This type of condition is typically treatable with a variety of oral medications.
Healthy semen is typically white or gray to clear in color. It tends to remain somewhat thick immediately following ejaculation, and liquefies within half an hour. Changes in this color tend to indicate a health concern, so individuals experiencing a change in the color or consistency of their semen should consult with their health care professional.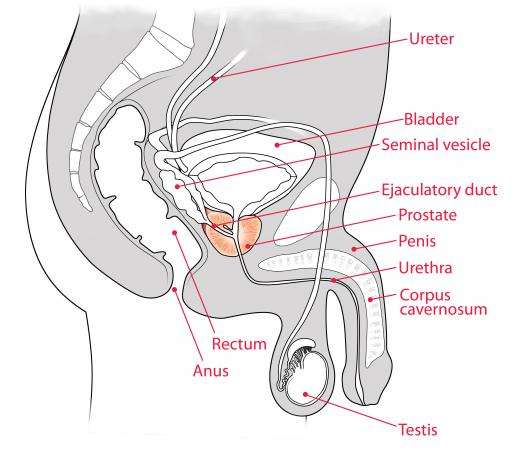 Someone who believes they have blue semen may actually be viewing a type of yellow or green tinted fluid. When semen is tinted by one of these colors, it can indicate that there is an infection present in the prostate. The prostate is a gland connected to the penis by means of the urethra. It secretes semen, which is designed to protect and nourish the sperm that flows out of the penis during ejaculation.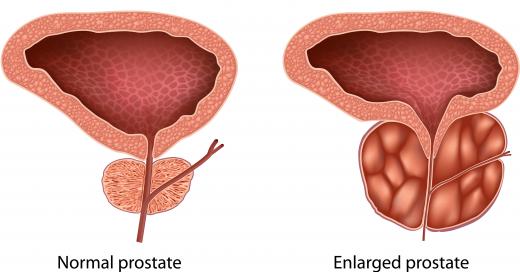 The prostate gland can become infected, producing greenish blue semen, if it becomes enlarged or if bacteria begin growing around the area. The exact causes of this condition are often unknown. Additional symptoms can include pain and burning while urinating. This can also lead to a subsequent bladder infection, if left untreated, due to the close proximity of these two internal organs. Treatment of this condition can include soaking in a sitz bath, taking muscle relaxers, and taking a prescribed course of antibiotics.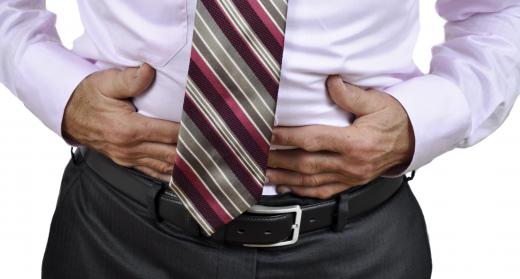 Bleeding in the prostate gland can also cause a discoloration of the semen. When blood is present in the prostate, it tends to streak the semen with hues ranging from pink to red to dark brown. Lighter shades of red tend to indicate recent bleeding, while darker shades of red and brown may indicate older blood flow.
Doctors tend to agree that a significant change in the color of semen, including blue semen, is a cause for concern and usually indicates an underlying health condition. Some individuals may believe that the type of food they eat, the medication they take, or any STDs they may have affect the color of this liquid. Most doctors agree that these external factors have little to no bearing on color of the fluids produced by the reproductive organs.


By: fotoschab

A sitz bath may be used as treatment for patients with blue semen.

By: kocakayaali

Semen is produced in the testes, which are contained in the scrotum.

By: peterjunaidy

Greenish blue semen may be produced if the prostate gland becomes enlarged.

By: Doris Heinrichs

Green semen is often an indicator of a prostate infection, which could cause abdominal pain.

By: marinasvetlova

Healthy semen is typically white or gray to clear in color.

By: mitev

Men suffering from an infected prostate gland may experience burning while urinating.

By: redav

Men experiencing blue semen should consult with a medical professional.