What are the Different Types of Ambulatory Care?
When people hear the term ambulatory in a health care setting, they often think of a care setting that moves, such as an ambulance. In terms of care, however, the term actually refers not to the fact that the care facility is mobile, but to the fact that the patient can leave the facility after treatment. Ambulatory care refers to any care that is provided on an outpatient basis. It includes any medical care for which the patient is not admitted for an overnight or longer stay. Common examples include physician office visits, physical or mental therapy sessions, outpatient surgeries and ancillary services such as radiology.
Visits to a physician's office may be the most frequently occurring instances of ambulatory care. This category includes visits for checkups, surgical follow-ups and blood work. It also includes visits for the diagnoses or treatment of illness or injury as well as periodic visits due to a managed condition, such as pregnancy. It applies to both family or general practitioners and also a wide range of specialists, such as dermatologists, cardiologists, obstetricians, podiatrists, orthopedists, gastroenterologists and urologists.
Surgical or semi-surgical procedures performed in a doctor's office are also examples of this type of care. This includes such procedures as the removal of an ingrown toenail, the removal of a suspicious mole or the insertion of a stabilizing pin into a broken bone. In a dentist's office, this might include a root canal or extraction of wisdom teeth.
Urgent care clinics are also ambulatory care facilities. This includes mini-clinics housed inside a drug store as well as free-standing clinics. It also includes clinics attached to hospitals and universities.
Specialty facilities, such as imaging centers that specialize in x-rays and MRI scans, also provide outpatient care. Similar facilities might specialize in blood work, urinalysis, dialysis, respiratory treatment or physical therapy. Outpatient psychotherapy is also considered ambulatory care and includes group and individual counseling sessions as well as non-residential drug and alcohol treatment.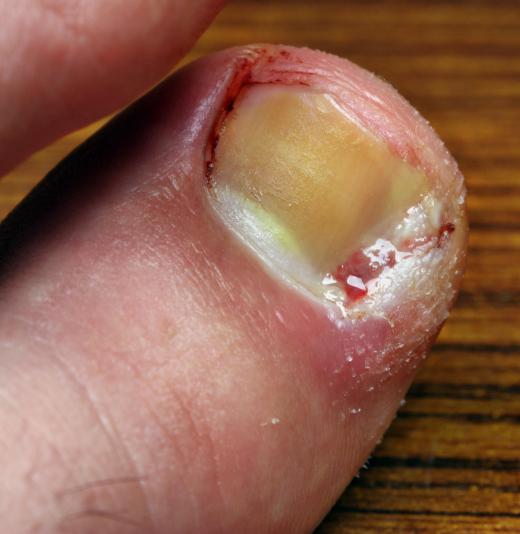 Ambulatory care can also occur in a hospital setting. Patients are often checked into the hospital for outpatient surgery and released the same day. Examples can include gallbladder removal, orthopedic surgery and removal of cysts. These types of surgeries may also be performed in a free-standing ambulatory surgery center, which provides sterile, equipped space specifically for the performance of same-day surgeries.
Emergency room care is classified as ambulatory as long as the patient is not admitted to the hospital. Illness and injury treatment in the emergency room both qualify as types of ambulatory care. If a patient receives emergency treatment at a hospital and is then transferred to another hospital or care center, the first episode of care is also considered ambulatory.


By: Fly_dragonfly

Mole removal is considered ambulatory care.

By: kirillica

Ambulatory care refers to any care that is provided on an outpatient basis.

By: Darren Baker

Lab testing, like blood work and urinalysis, is ambulatory care.

By: uwimages

Specialty facilities like imaging centers provide ambulatory care.

By: adam88xx

Semi-surgical procedures like the removal of an ingrown nail can be considered ambulatory care.