What Are the Health Benefits of Lemon Juice?
A reduced risk of kidney stones and relief from indigestion and other digestive problems are some of the health benefits of lemon juice. The juice is loaded with many vitamins, minerals, and flavonoids, which act as powerful antioxidants that are able to reduce inflammation and fight against many age-related diseases, such as cancer and heart disease. In addition, fresh lemon juice can be used as a beauty aid in both skin and hair care remedies.
Many people choose to consume the juice of one to two lemons every day to gain its health benefits. The best time to drink this juice is on an empty stomach in the morning and throughout the day to enjoy the many benefits of lemon water. Although the juice has an alkalizing effect on the body, it is acidic and should always be diluted with fresh water.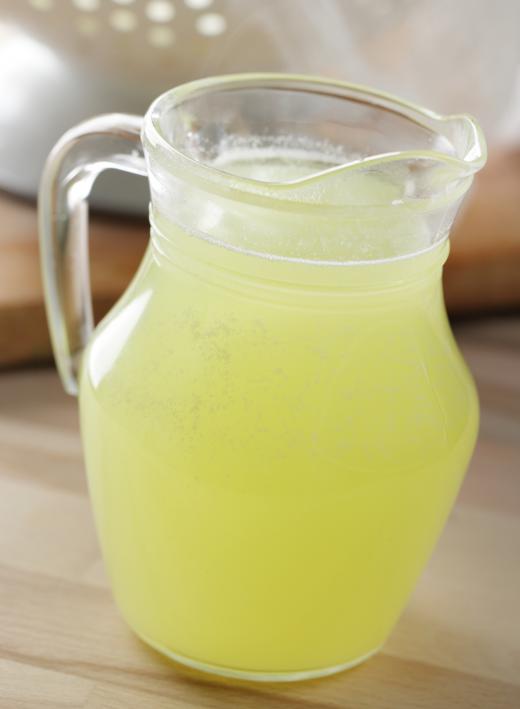 Warm lemon water taken with honey on an empty stomach is often used as a weight loss remedy. It acts as a natural bowel cleanser by stimulating bowel movements and eliminating the buildup along the intestinal walls. As a result, digestive problems, such as constipation, gas, and nausea may be eliminated. In cases of kidney stones, the lemon juice raises urinary citrate levels, which in turn helps to dissolve and prevent the stones from forming.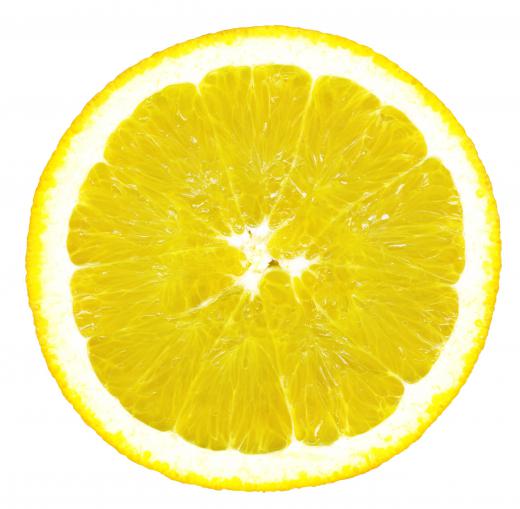 Vitamin C, an antioxidant that is found in abundance in lemon juice, contributes to many of the health benefits of lemon juice. This vitamin is a powerful immune system booster that may help fight against the common cold, cancer, and diabetes. It also may help protect the heart by warding off high cholesterol levels and atherosclerosis. The potassium that it contains is also good for the heart, as it is needed to maintain a healthy blood pressure.
Lemon juice can be used to treat dull hair and can be applied directly into the hair for a natural shine or into the scalp to help eliminate dandruff. It is also beneficial for clearing up and preventing skin problems, such as blackheads, acne, and eczema, when used as part of a regular skin care routine. The antioxidants help to flush away toxins and replenish the skin in order to prevent the appearance of wrinkles. The juice can be applied directly on skin burns to reduce pain.
Other health benefits of lemon juice include relief from depression and mental stress. Not only does the juice often help improve mood, but it may also improve the functions of the mind, such as perception, memory, and judgment. It is beneficial for relaxing the mind and body, especially when used in aromatherapy.
AS FEATURED ON:
AS FEATURED ON:

A pitcher of lemonade.

By: .AGA.

A lemon.

By: Jasmin Merdan

Lemon juice may be useful in treating dandruff.

By: Printemps

Lemon juice may reduce an individual's risk of kidney stones.

By: snaptitude

Lemon juice may help relieve indigestion problems.

By: airborne77

Lemon juice raises urinary citrate levels, which helps to dissolve and prevent kidney stones.