What Are the Most Common Causes of Green Skin?
Some of the most common causes of green skin are anemia and discoloration from wearing certain kinds of jewelry. In some cases, this condition can also be associated with severe health problems, such as multiple organ failure. It is also possible for green skin to simply be the result of bruising, though skin discolored in this way will generally be highly localized and exhibit a range of hues as it heals. Unless the discoloration is obviously localized to a bruise or linked to wearing jewelry, only a medical professional can properly diagnose the problem.
Hypochromic anemia, once commonly known as chlorosis, is one potential cause of green skin. This condition results in the red blood cells lacking the normal level of hemoglobin that normally gives them their red color. Consequently, people with hypochromic anemia sometimes exhibit a green pallor to their skin. Other symptoms of the condition can include shortness of breath, headaches, and a lack of appetite, while potential causes include B6 deficiency, low iron absorption, certain types of infections, or even lead poisoning.
Another potential cause of green skin is bruising, which generally involves internal bleeding into extracellular space within the skin. Bruises often initially appear reddish-blue or purple, which is due to the red pigmentation present in the blood's hemoglobin. This then breaks down into compounds like biliverdin, biliruben, and hemosiderin, each of which has a different color. Biliverdin in particular can have a greenish hue, and its presence in a bruise can cause the skin to appear green. A bruise often has many of these compounds present at any time during the healing process, so colors such as red, blue, green, yellow, and golden brown can all be present in a bruise.
Though anemia and bruising can cause greenish skin colors, they typically won't result in a very bright green hue. There have, however, been instances of skin taking on such a vibrant tone after multiple organ failure. In cases such as multiple organ failure, or sepsis, it may become possible for food dyes to be absorbed into the extracellular space. This can cause the skin to take on a bright blue or green tint. Food dyes are deemed safe for human consumption based partially on not being absorbable, but in cases where multiple organ failure or sepsis are present, they may be absorbed.
Green skin may also be caused by wearing certain jewelry. In particular, wearing accessories made of copper can have this effect. Perspiration from the skin may react with the copper, in effect corroding the surface of the jewelry and resulting in the same type of copper salts that cause copper-based items, like the U.S. Statue of Liberty, to appear green. This material may then transfer to the skin, causing it to have the same color.
Treatment for Pale Green Skin From Anemia
Depending on the cause of your paleness, your treatment can vary. Here are the possible options:
Eating a balanced and nutrient-rich diet
Taking folate, vitamin B12, or iron supplements
Getting treatment or taking medicine to manage an ongoing medical condition
If you are frostbitten, cover your feet and hands in a warm washcloth or warm water
Taking off constricting clothes or accessories, hydrating, cooling off in the case of heat exhaustion
You can also improve poor circulation by taking different lifestyle measures like the following:
Avoid or quit smoking
Avoid drinking alcohol
Manage your cholesterol levels
Manage your blood sugar levels
Surgery may be necessary for the treatment of arterial blockage or severe cases of acute blood loss
How to Prevent Jewelry From Turning Skin Green
Use one of these three methods to prevent your skin from turning green if you wear copper jewelry:
Clear Nail Polish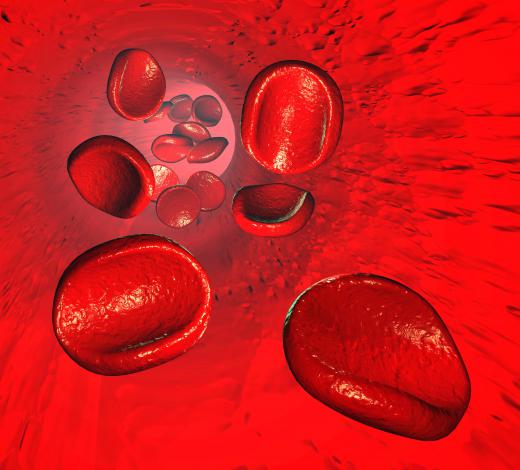 Coat the inside of your ring with clear nail polish. Doing this creates a barrier between your skin and ring, making it impossible for the copper to react with the oils on your fingers. Keep in mind that you will need to reapply the nail polish periodically because the layer of polish will wear off from time to time.
Keep Skin Dry
Avoid using soap or lotion when you have your ring on. Instead, take your ring or necklace off before swimming or showering to keep your skin dry. When you keep your skin dry, you prevent the copper in the ring from oxidizing faster. Consequently, your jewelry remains in good condition for longer.
Purchase Higher Quality Jewelry
You can buy quality rings made of better materials such as platinum, stainless steel, rhodium-plated, and pure gold/silver; these metals aren't susceptible to discoloration. Rings made from these materials are an excellent investment because you can maintain them for a long time.
How to Treat Green Bruises
It takes a mild to moderate bruise two weeks to heal—with a chance that some may heal faster. So if you're suffering from mild to moderate bruising and would like to accelerate the process of healing or even lessen the pain, try out some of the things at home:
Cold Compress
Ice is a very effective treatment for bruised areas. When you initially sustain a bruise, one of the first steps to healing is to apply a cold compress. The biliverdin and bilirubin break down the hemoglobin, turn the bruise into a greenish color, and the ice helps reduce inflammation and shrink blood vessels. 
Take the ice pack and wrap a dry cloth around it because you don't want the ice to touch your skin directly as it could make the bruise worse. The cold compress should eventually make the bruise smaller, and I prove the discoloration. 
Topical Creams
Using cream from the local pharmacy can also help restore your natural skin color. These healing creams contain ingredients such as quercetin, vitamin K, vitamin B3, and arnica, which work to accelerate the time it takes to heal with their anti-inflammatory properties. 
Elevation
An underrated way to tackle bruising and discoloration is to elevate the area that's injured. If you can lift the body part above your heart, that's the optimal position. The healing benefits are similar to that of the cold compress. It will decelerate the rate of bleeding, and it can also help shrink the bruise itself. 
Recap: When to See a Doctor
When your skin turns a hue of green, it's usually not a pause for concern. If you're anemic, your doctor likely already has you on a course to prevent the symptoms of anemia, such as iron supplements and a diet high in iron. 
However, if your symptoms aren't improving, and you're continually tired, pale, and experiencing other adverse effects, you should contact your doctor immediately. 
Green skin resulting from copper jewelry or bruising is not difficult to remedy, so there's generally no reason to worry if your skin is green. 
Since a vibrant green color can indicate organ failure, you should contact your doctor if your skin color is not improving with any treatment methods listed above. It could be a sign of a more severe problem. 
Frequently Asked Questions
What is green skin?
A medical ailment known as green skin is characterized by a greenish color to the skin. It can result from a number of medical disorders and impact any part of the body. It can be brought on by environmental factors like exposure to specific chemicals or pollutants, or it can be a symptom of an underlying medical issue like liver disease or jaundice. Green skin can occasionally be caused by a genetic condition or an adverse drug reaction.
What are the most common causes of green skin?
Jaundice, liver illness, and specific drugs are the most frequent causes of green skin. In some situations, the condition known as jaundice can result in the skin turning green rather than yellow. The skin can also turn green as a result of liver illness and several drugs, including antibiotics. Additionally, the skin may turn green as a result of contact with specific poisons and chemicals.
Is green skin contagious?
No, green skin isn't communicable. Neither coming into contact with an infected individual nor touching anything that they have touched will cause you to get green skin.
Are there treatments for green skin?
There are indeed remedies for green skin. The underlying reason for green skin will determine the course of treatment. For instance, addressing the underlying ailment that is producing the underlying condition will be necessary if the reason for the green skin is jaundice. Avoiding exposure to specific poisons or chemicals is necessary for the treatment of green skin if those substances are the cause.
What are the symptoms of green skin?
A greenish tinge to the skin is the most prevalent sign of green skin. Itching, redness, and swelling are among the other signs and symptoms. Green skin occasionally comes with stomach pain, nausea, and vomiting. You should get medical help as soon as you can if you encounter any of these symptoms. 
AS FEATURED ON:
AS FEATURED ON:

By: Bookworm32

Wearing copper jewelry can cause green skin.

A bruise can cause skin discoloration.

By: vlad_g

The Statue of Liberty appears green because it is made out of copper.

By: Dmitry Sunagatov

Hypochromic anemia, which results in the red blood cells lacking the normal level of hemoglobin, is one potential cause of green skin.

By: spflaum

Those who have discolored skin that is unrelated to injury or lasts more than several days should have a complete blood count run by their doctor.