What Is Hemosiderin Staining?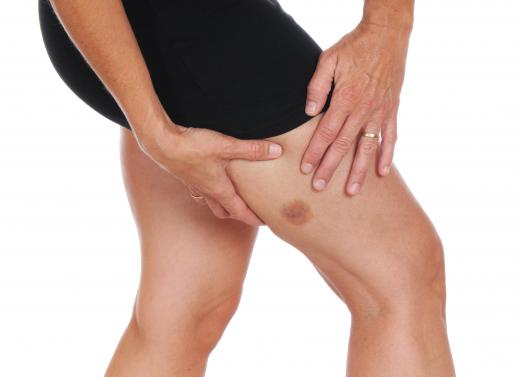 Hemosiderin staining is the development of patches of brownish to yellow deposits just under the skin. It usually occurs as a byproduct of the breakdown of red blood cells, and patients can develop such deposits in the wake of surgery or hemorrhage. These patches also occur as a result of heart failure, vascular insufficiency, and other cardiovascular diseases.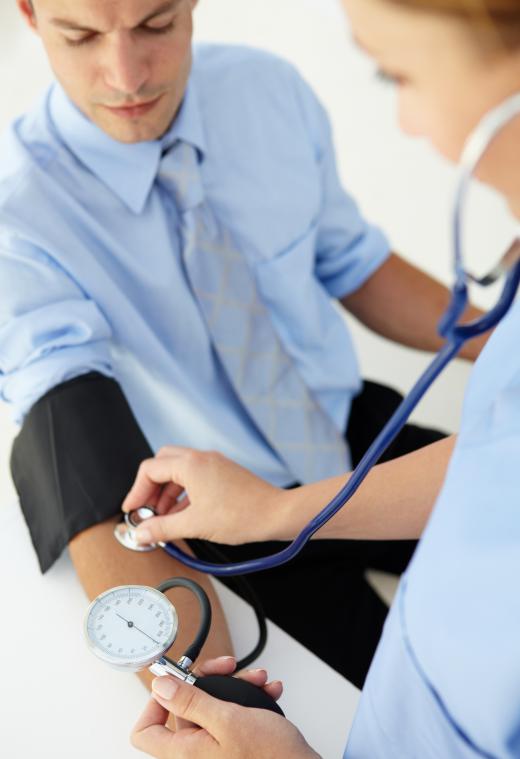 The deposits are the result of a buildup of a compound used by the body to store iron. The compound can vary in color from yellow to brown and might look like a cloud or bruise just under the surface of the patient's skin. The development of these patches might be a cause for concern, because it could indicate that a patient's condition is progressing or is not responding well to treatment. Care providers are often alert to the development of hemosiderin staining, bruising, and other discolorations.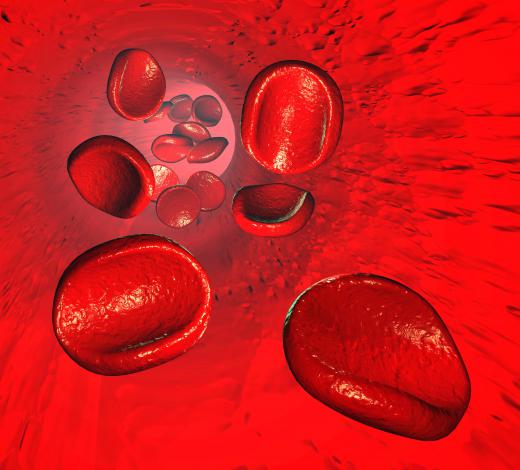 Immediately after surgery, patients might notice some staining during the healing stages. Their bodies will eventually break down the compound and recycle it, clearing the stains and leaving the skin unblemished again. The length of time required to allow the stains to dissipate can vary, and more extensive surgeries usually result in more prolonged staining, because of the large volumes of blood involved.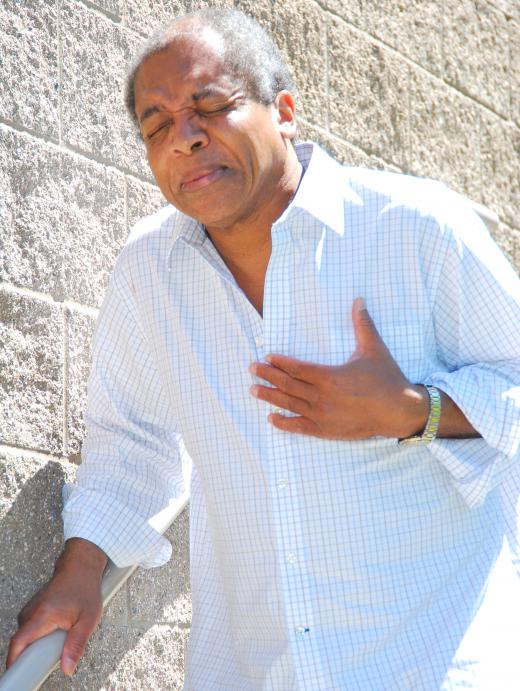 Patients who have cardiovascular disease can develop hemosiderin staining as a result of leaking blood under the tissue. The stains might be a cause for concern, because they indicate that the disease is growing worse or that the patient is experiencing a flareup of disease. A medical professional might evaluate the problem and can take pictures for reference. This might be important later when the healthcare provider wants to determine whether stains are growing or shrinking over time.
These stains can also be a sign of high blood pressure, caused when the blood vessels might start to leak from the intensity of the pressure. Treatment for the stains requires getting the blood pressure down and supporting the body so it can start to clear the compound away. If the patient does not receive treatment, other complications might arise.
Patients who notice hemosiderin staining should discuss it with a medical professional. If the patient has recently had surgery or physical trauma that led to hemorrhage, the healthcare provider might consider the stains normal. In cases when patients do not have a history of medical issues that might explain the stains, a diagnostic evaluation might be necessary to find out what is wrong.


By: PeJo

A hemosiderin staining may look like a bruise just beneath the skin.

By: Monkey Business

Hemosiderin staining could be a sign of chronic hypertension.

By: Dmitry Sunagatov

Hemosiderin staining usually occurs as a byproduct of the breakdown of red blood cells.

By: oscar williams

Patients who have cardiovascular disease may develop hemosiderin straining.