Black vomit is usually caused by bleeding in the upper gastrointestinal tract. The bleeding is a sign of an underlying medical problem. Patients who vomit black or dark brown blood, bright red blood, or blood that looks like coffee grounds should see a doctor as soon as possible for evaluation and treatment. Occasionally black vomit can be caused by something a patient has eaten, as in the case of a patient who eats a dark food like chocolate cake and then feels sick. If there is no dietary explanation, however, the dark vomit may be a sign of a medical emergency.
When people experience bleeds in the upper gastrointestinal tract, blood can enter the stomach and the enzymes in the stomach break it down, turning it dark brown or black. This causes black vomit. Some reasons for bleeds can include prolonged vomiting leading to tears in the esophagus, tumors, kidney disease, alcoholism, a ruptured ulcer, internal trauma, and hemorrhagic diseases like yellow fever. Certain medications can also contribute to the development of bleeds, especially when combined with other drugs or used with herbal supplements.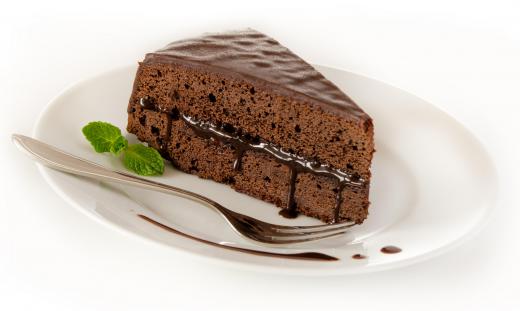 Patients rarely experience black vomit alone. They may also feel generally nauseous, have diarrhea, and experience other symptoms. Feeling faint and disoriented and looking pale are significant causes of concern, as they may indicate that a patient is losing blood internally. When someone starts experiencing black vomit, it is advisable to call a doctor, describe the symptoms and the patient's recent history, and get advice about when and where to seek medical attention.
In a hospital or clinic, a patient can be evaluated with an endoscopy of the gastrointestinal tract, along with medical imaging studies and other tests. This information will be used to find the source of the bleeding and learn more about why it is happening. Treatments can include surgery and medications, depending on the cause of the bleeding, how much blood the patient has lost, and the patient's general condition.
Some people are at increased risk for bleeds in their upper gastrointestinal tracts. They should be alert to signs of a developing bleed and follow any directions they may have received from their physicians. Leaving a bleed untreated can have serious consequences for a patient, including the development of a life threatening medical emergency. Patients should also be aware that if a bleed was experienced in the past, a subsequent episode may have a different cause and a different approach to treatment may be required.
Black Vomit After Drinking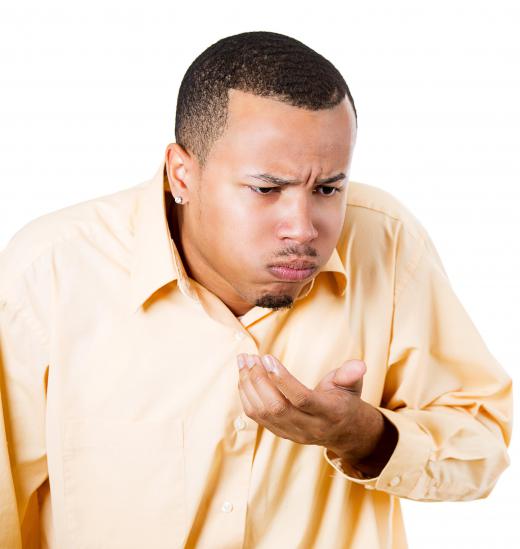 It isn't normal to have black vomit after drinking, but it isn't always a medical emergency. Vomiting blood, which is what causes the dark brown or black color, is also known as hematemesis. When determining whether you have a medical emergency on your hands, you need to consider how much blood you're throwing up and how dark it is.
If it only has a few streaks or if it is bright red, it could be something as simple as a nosebleed far back in your nasal cavity that dripped into your stomach. If the blood looks like coffee grounds, it's dried and has probably been in your system for a while. No matter what color the blood is, if there is a lot of it, you may have a serious bleed in your gastrointestinal tract.
Diagnosing the Cause of Black Vomit
Black vomit, which is called coffee ground vomitus in the medical world, must be diagnosed and treated by medical professionals. Whether you talk to your primary care provider or an emergency doctor, he or she will ask questions about your symptoms, overall health history, and any medications you're taking. Based on your answers, your doctor will order testing to find the location and cause of the bleeding. Typically, he or she will start with x-rays and blood tests. There may be other tests as well, though.
Barium Study – This special x-ray uses barium contrast dye to help your doctor see your GI tract better.
Colonoscopy – This allows your doctor to insert a small scope into the anus and view your colon and rectum for signs of damage or disease.
Endoscopy – An endoscopy of the upper GI tract allows your doctor to use a small camera to view your internal organs.
Fecal Test – Fecal tests allow your doctor to see if there is blood in your stool.
Liver Function Studies – Your doctor may perform special blood tests to determine if your liver is diseased or damaged.
Black Vomit Before Death
A person doesn't always vomit before death and those who do vomit don't always have black vomit. Black vomit before a sudden death may happen if the person has had a bleed happening within the gastrointestinal tract for some time without realizing it. If you or someone you love has black vomit, it is a good idea to head to the emergency room. This is especially true if there are other symptoms. Call an ambulance if there are any of the following symptoms present.
Bright red blood in the vomit
Chest pain
Dizziness
Fainting
Large blood clots in the vomit
Lightheadedness
Pale skin
Severe abdominal pain
Reasons That Someone May Vomit Before Death
There are a wide variety of diseases or other situations that may cause someone to vomit before death.
Aortic Aneurysm
An aortic aneurysm occurs when the aorta suddenly bulges or swells out. Vomiting is one of the early warning signs, especially if it is coupled with extreme nausea and pain that came on very suddenly.
Cancer
Some types of cancer may cause someone to vomit before they pass away. Typically, though, cancer itself is not the reason the person vomits, unless it is stomach cancer. Other reasons that cancer patients may vomit before death include pain medications, the muscles relaxing, or organs reacting to a buildup of cancer toxins.
Cardiac Arrest
Vomiting is only present in about 7% of cardiac arrest patients, but the number is large enough that it is considered a direct warning sign of cardiac arrest. Vomiting typically sets in about 90 minutes before other symptoms do. If you have been vomiting and suddenly feel chest pain, dizziness, or shortness of breath, call 911.
Overdose
Someone who drinks too much alcohol or who overdoses on drugs may vomit in their sleep. Without immediate treatment, the person can choke on the vomit and die, if the drugs or alcohol itself does not cause death. If you suspect someone has overdosed on drugs, call 911, even if they aren't vomiting. If you or someone you know is vomiting after a night of heavy drinking, stay with them and make sure they sleep on their side to prevent choking. If the vomit is a large quantity or if it is black, seek out emergency care.
Sudden Trauma
If someone experiences sudden trauma, they may vomit or soil themselves before death. Violent trauma, such as a car accident, a major fall, or being a victim of an assault are common examples. When the body is going into shock, the brain often loses control of bodily functions.
AS FEATURED ON:
AS FEATURED ON:

By: benbro

Consuming dark foods can cause black vomit.

By: jedi-master

Black vomit may be a sign of kidney disease.

By: kmiragaya

Alcoholism can cause bleeding in the GI tract, with accompanying black vomit.

By: pathdoc

Patients rarely experience black vomit in the absence of other symptoms.

By: Jeffrey Collingwood

If blood enters the stomach, enzymes break it down, turning it black, causing black vomit.