What are the Most Common Neem Side Effects?
The ingestion or topical application of neem, which is an evergreen tree traditionally used as medicine in ayurvedic practices, can cause side effects such as liver and kidney damage, allergic reactions and Reye's Syndrome. It also is linked to infertility and miscarriage, which can be negative or positive, depending on what a person's conception wishes are. People also have been reported low blood sugar, vomiting, diarrhea, aggravation of immune system conditions and interference with other types of medications, such as lithium.
Liver and Kidney Damage
Some studies suggest that, because of its natural antioxidant properties, neem can protect both the liver and kidneys when taken in small amounts. These organs serve as the body's filters, removing waste and toxins. Taken in high quantities or for extended periods, however, this substance can overwork them and cause damage. Common signs of problems with the kidneys and liver include jaundice or yellowing of the skin and reduced urine production.
Allergic Reaction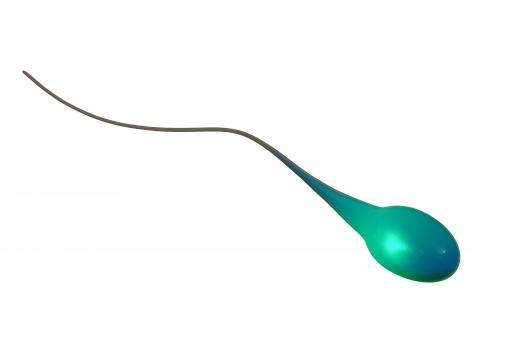 One of the biggest uses for neem is the treatment of skin conditions, such as eczema and psoriasis. Medical professionals think that it can alleviate symptoms from these types of conditions because it acts as an antifungal and antibacterial agent. As with many other substances, however, individuals sometimes are allergic to it. In some instances, it isn't clear whether it is the neem or another ingredient in a product that is causing the problem, but allergy testing or switching to a different item often can provide clues. Symptoms of a reaction include rashes, itching, swelling and, in more severe cases, difficulty breathing.
Infertility and Miscarriage
Farmers use neem in insecticides in part because the substance causes infertility in pests, making it difficult for them to reproduce. This same effect can show up in people. Experts believe that it negatively affects the movement of sperm cells, and it also might cause the immune system to become more active, thereby causing a woman's body to attack the sperm more aggressively or to reject an implanted embryo. For some people, this is desirable, but it is not good for those who are trying to conceive.
Reye's Syndrome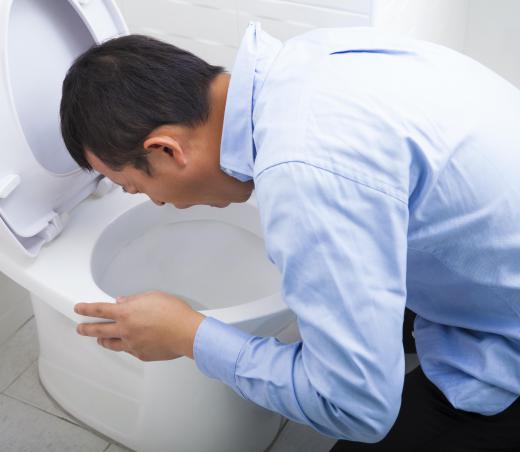 Even though adults are sometimes able to use neem, it is not safe for children because it contains aspirin-like compounds that can cause Reye's Syndrome. This condition results in the abnormal accumulation of fat in body organs and pressure on the brain, with symptoms such as vomiting, fatigue, aggressiveness or irritability, disorientation and coma all possible. It is potentially fatal if left untreated, but when caught early, recovery odds are good.
Immune System Disease Aggravation
When used by itself, or when it appears as an ingredient in other products, neem has the potential to boost the immune system, which many people actually want to prevent getting sick or to combat illness. Individuals who have a medical condition such as arthritis that gets worse when the immune system is in overdrive, however, should avoid applying it to the skin or ingesting it. Its ability to improve immunity also means it can interfere with medications used to treat these types of conditions, reducing their effectiveness.
Low Blood Sugar
In many people, neem side effects include a drop in blood sugar levels, which is one reason why medical professionals occasionally recommend it to control diabetes. The drop sometimes can be too extreme, however, which can lead to problems such as dizziness, headaches, sweating and weakness. More severe symptoms include impaired coordination and concentration, numbness in the mouth, loss of consciousness and coma. As with immune system medications, this substance can reduce how well drugs meant to stabilize blood glucose work.
Other Medication Interference
Organ transplant recipients generally must take immunosuppressant medications for the rest of their lives to keep their immune systems from attacking the transplanted tissues. They typically should not use neem, because its immune-boosting qualities can make it harder for these drugs to work. Studies also suggest that it interferes with lithium, which is most commonly used for mental conditions such as bipolar disorder or schizophrenia.
Additional Side Effects
The antibacterial, antifungal and anti-inflammatory properties of neem are thought to be beneficial to the digestive system, clearing out potentially harmful pathogens and promoting healing. People have used it to treat ulcers, stomach upset and other digestive conditions for these reasons, commonly drinking it as a tea. Some users, however, do not tolerate the chemicals in neem well, and experience vomiting. Others have problems with extremely loose stools, frequent urination or dehydration, because it has a diuretic effect.
Considerations
Although people have used this plant in various forms as a traditional medicine for hundreds of years, dosing still is not standardized, meaning that it is extremely difficult to assess safety and the potential risk of neem side effects even in adults. It appears that many of the serious health problems tend to occur when the amount consumed or put onto the skin is high, or when someone uses it for an extended period of time. Much of what is in the medical literature and on various websites is not conclusive, and at times, is even conflicting. For these reasons, anyone wanting to use neem should do so under the guidance of a trained medical professional.
AS FEATURED ON:
AS FEATURED ON:

By: ampyang

Allergic reactions to neem can include itchy rash.

By: fotoliaxrender

Experts believe neem can negatively effect the movement of sperm cells, causing decreased fertility.

By: Unclesam

Neem is commonly used in alternative medicine.

By: Tom Wang

Neem may cause vomiting.

By: Ermolaev Alexandr

The ingestion or topical application of neem may lead to miscarriage.