What Are the Pros and Cons of Lisinopril for Blood Pressure?
Doctors will often prescribe lisinopril for blood pressure in patients who have experienced a life threatening cardiac event. One of the benefits of taking this medication is that it can, when used correctly, lower a patient's blood pressure and decrease the amount of work the heart needs to do to pump blood through the body. It does not, however, cure the underlying problem that caused the high blood pressure in the first place, so the beneficial effects stop when the patient stops taking the medication. Side effects are also common and can be severe at first, though they will often go away as the patient adjusts to the use of the drug.
For patients who have recently suffered a heart attack, using lisinopril may help prevent another life threatening cardiac event from occurring. The drug keeps blood vessels from constricting, making it easier for blood to flow through the body. As a result, each heart beat is more effective. This chain of events substantially reduces the chances that a patient will suffer a second heart attack, which could be deadly.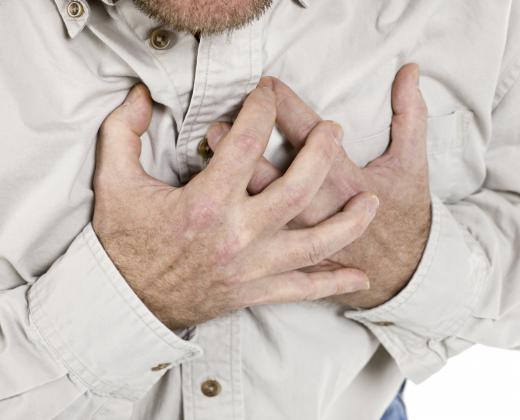 One of the drawbacks to taking lisinopril for blood pressure is that it doesn't treat the cause of the patient's high blood pressure. This medication can only lower a patient's blood pressure in the patient's bloodstream and needs to be taken daily if it is to continue to protect the patient. Missing a dose can cause the blood pressure to rise again, so patients need to be careful to take the medication exactly as it is prescribed.
Taking lisinopril can cause a number of side effects. Many patients experience nausea, dizziness, flu symptoms, rapid weight gain, and severe fatigue. In most cases, these side effects will lessen in severity as the patient adjusts to the presence of the medication.
Lisinopril can interact with other common medications, and patients should be careful not to take any of these drugs while taking it. Nonsteroidal anti-inflammatory drugs (NSAIDs), such as ibuprofen, acetaminophen, or aspirin, which are commonly given for pain, can cause lisinopril to become less effective. Patients who are taking lithium may need to switch to another medication. People on this drug should also carefully monitor the amount of sodium they consume while they are being treated with it.
Frequently Asked Questions
What is lisinopril?
Lisinopril is a medication used to treat high blood pressure and congestive heart failure. It functions by preventing a few bodily enzymes, which might reduce blood pressure and enhance heart health. It is normally administered once a day and is available orally and intravenously.
What are the benefits of lisinopril use?
Lisinopril may assist in lowering blood pressure, enhancing heart health, lowering the risk of heart attack, stroke, and kidney damage in diabetics, as well as lowering the risk of heart failure in patients with coronary artery disease.
Are there any lisinopril side effects?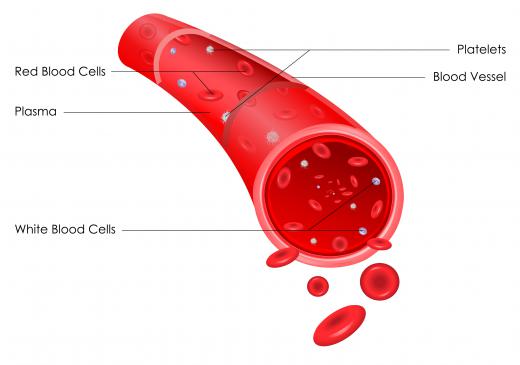 Lisinopril often causes headaches, dizziness, tiredness, coughing, nausea, stomach discomfort, and diarrhea, among other adverse effects. Low blood pressure, renal failure, or an allergic response are examples of side effects that may be more serious. All symptoms must be discussed with your doctor.
How long does lisinopril take to start working?
Lisinopril may take 1–2 weeks to start showing results, while some individuals may see a drop in blood pressure within a few days. Taking lisinopril as directed is crucial, even if you do not see any instant benefits.
Is it safe to use lisinopril while pregnant?
Lisinopril is categorized as a category D pregnancy medication, meaning it might be harmful to an unborn child. Lisinopril should not be used during pregnancy unless the possible advantages exceed the dangers. If you are pregnant while taking lisinopril, you need to talk to your doctor about the benefits and potential hazards.
AS FEATURED ON:
AS FEATURED ON:

By: Dan Kosmayer

For patients who have had recent heart attacks, lisinopril may help prevent further heart attacks.

By: Richard Villalon

Lisinopril does not cure the underlying causes of high blood pressure.

By: DragonImages

Patients on Lisinopril should continue to track their blood pressure regularly.

By: stockshoppe

Blood pressure is the force exerted on the walls of blood vessels as blood travels around the body.

By: Gabriel Blaj

Taking blood pressure medications before bed may cause better blood pressure control overall.

By: konami11

Individuals who are overweight have a greater risk of developing high blood pressure.

By: dambuster

Generally, doctors recommend resting blood pressure levels be below 120/80.