What is a Cavernous Angioma?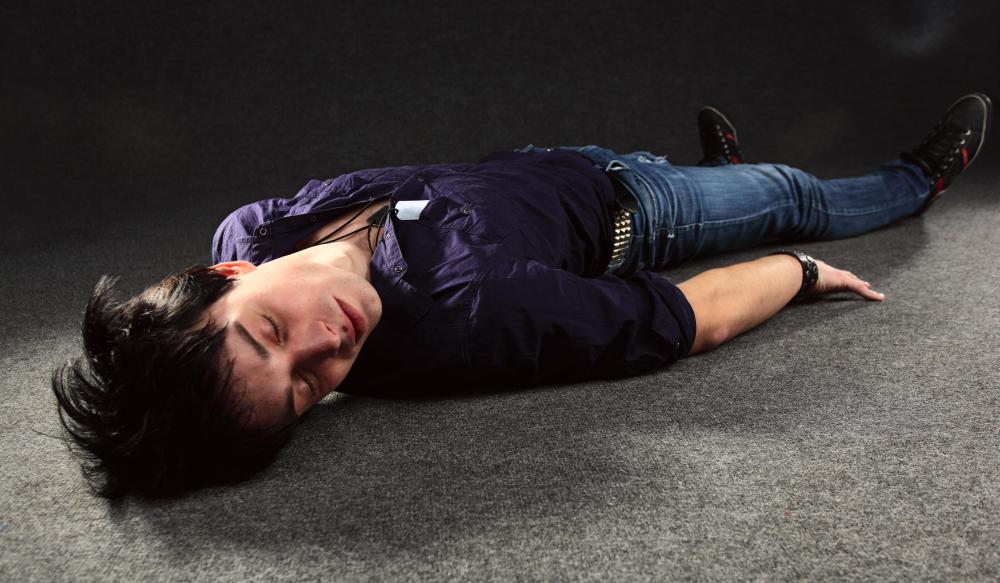 A cavernous angioma is a brain disorder in which malformed blood vessels disrupt normal blood flow. The condition can range from mild to serious depending on the number of vessels affected and the severity of each defect. An untreated cavernous angioma can potentially lead to seizures, hemorrhaging, and vision problems. Surgery to remove the abnormal blood vessels and repair surrounding tissue is the preferred course of treatment, and most patients are able to experience full recoveries.
Nearly all cases of this disorder are congenital. Research shows that angiomas tend to arise very early in embryonic development, but the specific causes are not well understood. While most people who are diagnosed with angiomas have no familial history of brain disorders, the condition is thought to be inheritable in some instances. Children and adults may also acquire the disorder after suffering traumatic head or spine injuries or being exposed to large doses of radiation.
It is common for a person who has a mild cavernous angioma to never experience adverse symptoms. In fact, angiomas may only be discovered coincidentally during medical tests for other problems. If blood flow becomes significantly disrupted, an individual may have frequent headaches, bouts of weakness, confusion, vision changes, and difficulties speaking. A cavernous angioma that ruptures can lead to life-threatening seizures and hemorrhaging.
When a primary care doctor suspects a cavernous angioma, he or she can refer the patient to a neurologist to receive an accurate diagnosis. Magnetic resonance imaging tests and computerized tomography scans usually reveal distinct abnormalities when an angioma is present. On imaging scans, blood vessels appear much larger than usual, and there is little brain tissue in between them. A neurosurgeon may also note the presence of lesions on the vessels themselves, brain matter, or the spinal cord.
Treatment decisions are made based on the size of the defect and the severity of the patient's symptoms. People who have not experienced adverse symptoms may not need treatment at all; they simply need to schedule regular appointments with their neurologists to make sure their conditions do not worsen over time. Surgery is usually considered if seizures become common or a blood vessel looks like it will soon rupture.
A skilled brain surgeon can usually locate and remove damaged blood vessels in a single inpatient procedure. If a cavernous angioma is deep within the brain, however, it may not be possible to conduct a standard operation. A procedure called stereotactic radiosurgery may be used to focus high doses of radiation on the affected vessels until they are rendered harmless.
By: Igor Normann

An untreated cavernous angioma can potentially lead to seizures.

By: Andy Dean

Cavernous angioma can cause vision changes and headaches.

By: weim

Cavernous angioma is a condition affecting blood vessels in the brain.

By: Balint Radu

In a cavernous angioma blood vessels are malformed and disrupt normal blood flow.

By: Mikhail Basov

Cavernous angioma is often diagnosed through brain imaging scans.

By: MediablitzImages

If blood flow is disrupted by cavernous angioma, a person may experience frequent headaches.

By: Monkey Business

Gamma knife radiosurgery is one of the most precise and effective treatments available for some patients with a cavernous angioma.

By: jovannig

A patient may undergo an MRI if a doctor suspects they have a cavernous angioma.