What is a Tortuous Aorta?
A tortuous aorta is an aorta with anatomical abnormalities which cause it to be distorted in shape or path. Some people have a tortuous aorta and experience no ill health effects as a result of their slightly unusual anatomy, while others can experience complications. This condition can be diagnosed with the use of medical imaging studies which reveal the structure of the aorta and other blood vessels in the body. Such studies may be performed for unrelated reasons, or because a doctor suspects that a patient has an aorta abnormality.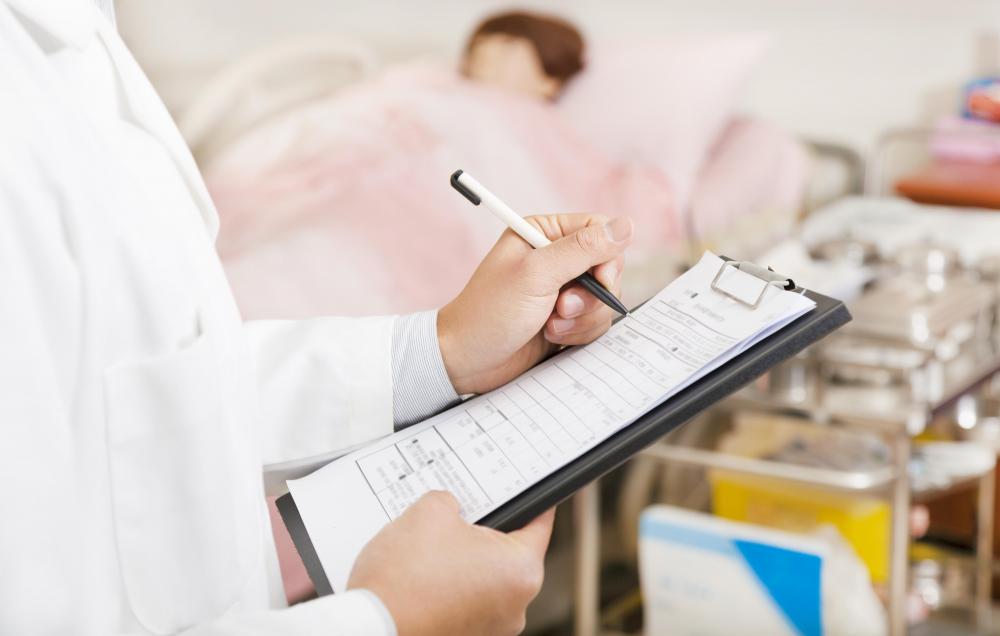 The aorta is the largest blood vessel in the body. It carries freshly oxygenated blood out of the heart so that it can be distributed to the circulatory system. In most people, the aorta follows a relatively straight path, but in people with tortuous aorta, the vessel may be twisted or distorted. This can cause blockages in blood flow, leading to medical complications as a result of poor circulation.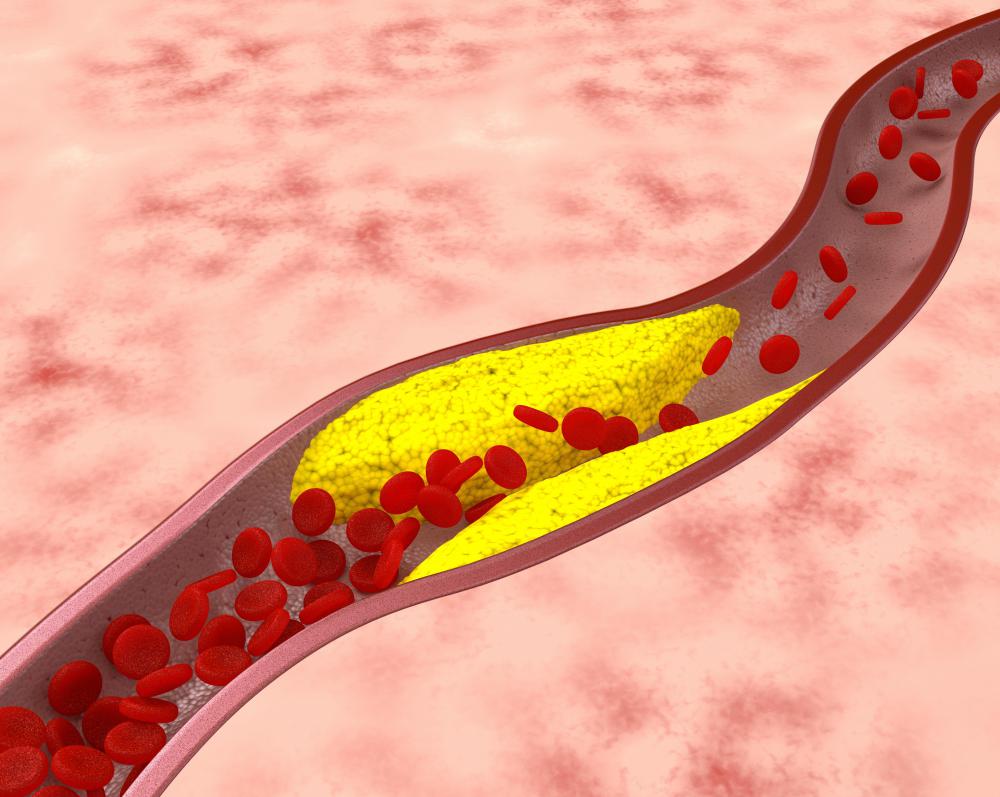 Individuals with this condition can be at risk for high blood pressure caused by the interruption to their blood flow, and they can also experience atherosclerosis, in which the vessels are lined with a layer of plaque which impedes the movement of blood through the vessels. Tortuous aorta has also been implicated in some cases of pain caused by a displaced esophagus, as the twistings of the vessel can actually push the esophagus out of position.
When imaging studies are used to identify a tortuous aorta, they can provide information about the severity of the abnormality and the condition of the vessel. If deposits are present or the vessel appears to be hardening, steps may need to be taken before the patient experiences the development of serious complications. In other instances, the abnormality may simply be something which the doctor would recommended keeping an eye on, with no action being taken unless a need for it became apparent.
Having a tortuous aorta is not necessarily a cause for concern, but patients should make sure that it is noted in their medical charts because it may become relevant during treatment. In addition, surgeons usually like to know ahead of time about unusual anatomical features in their patients, and forewarning about an abnormal aorta is a good idea. The surgeon or surgical team may want to take special steps to protect the health of the patient.
By: bilderzwerg

A diagram of the structure of the aorta.

By: Tom Wang

It is important that a tortuous aorta be noted in the patient's records.

By: GraphicCompressor

Someone with a tortuous aorta may be at risk for atherosclerosis, which is the narrowing of the arteries due to plaque buildup.

By: derege

Surgeons may want to know ahead of time if a patient has a tortuous aorta to help them protect the health of the patient.