A cervical cyst is a lump that forms on the cervix, most often appearing in adult and older women. Most cysts are completely benign growths and usually require no treatment. They are usually discovered during a routine pelvic exam and may lead a healthcare professional to call for tests to get further information about the problem.
The cervix is part of the female reproduction system and joins the lower part of the uterus to the vagina. One of the main functions of this area is the production of mucus, which assists in allowing fertilization and also prevents bacteria from entering the uterus during pregnancy. If the epithelium, or exterior tissue, of the cervix grows over these areas, the mucus becomes trapped and results in a cyst.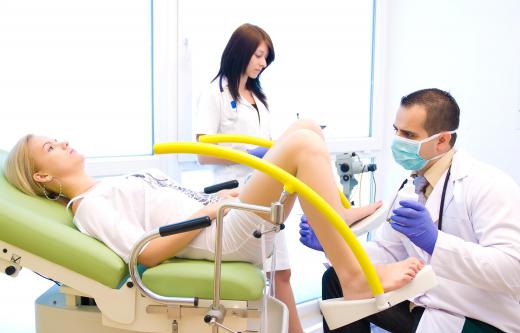 In most cases, cervical cysts cause no pain and will disintegrate over time without treatment. Many women are not even aware of the cysts until they are discovered through a pelvic exam. Some women who regularly test their cervical mucus for fertility monitoring may notice the cysts during self-exams. Though they are almost always benign, gynecological testing may be recommended if a cyst appears to be growing.
A cervical cyst may, on rare occasions, be a sign of cervical cancer. A medical professional will typically test a cyst for cancer by performing either a biopsy or a colposcopy. In a biopsy, a sample of the tissue, or sometimes the entire cyst, is removed and tested for cancer. A colposcopy is the use of an insertable microscope that allows a close up view of the cervical area and any cysts. While colposcopy may not give a definite diagnosis, it can show if there are things about the cyst that appear characteristic of cancer.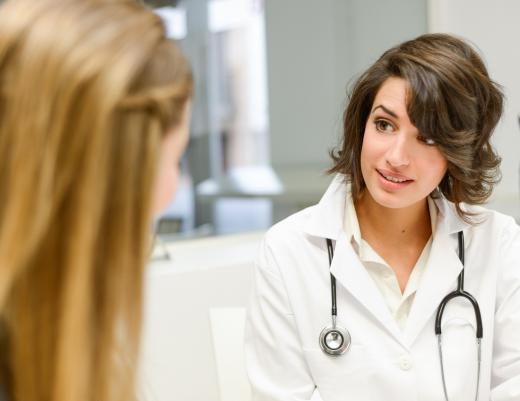 If a cyst is noted during a self-exam, it is important for a woman to watch out for symptoms that may indicate a problem. Pain during intercourse, extremely heavy periods, or bleeding between periods can be signs of an overgrown cyst or a possible indication of cancer. Woman should see a healthcare professional right away if any of these signs occur.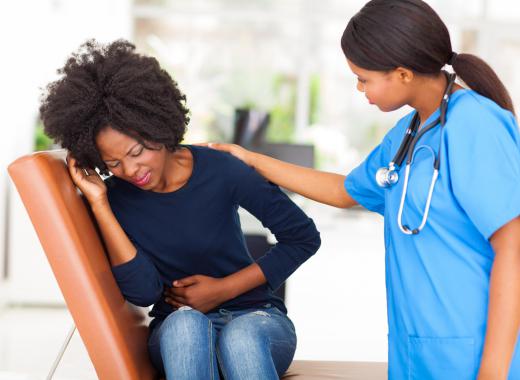 Women who have been diagnosed with the human papillomavirus (HPV) should get any cysts checked out, on top of having regular gynecological exams. Although experts have not yet determined why, it is apparent that HPV plays a major role in increasing the risk for cervical cancer. The virus is generally contracted through sexual activity and may be protected against through use of barrier-method contraceptives and vaccines.


By: Kurhan

A healthcare professional may call for tests for a cervical cyst, but most require no treatment.

By: Zsolnai Gergely

Most cases of cervical cysts are discovered during routine pelvic exams.

By: Alliance

A woman's physician should monitor suspicious cervical cysts that may lead to persistent pain and other health concerns.

By: javiindy

Most ovarian cysts are benign and will dissolve in a few months without treatment.

By: michaeljung

Pelvic pain and cramping are common symptoms of cervical cysts.

By: Marin Conic

Extremely heavy periods can be a sign of a cervical cyst.

By: Vlad Ivantcov

Extremely heavy periods and bleeding between periods can be a sign of an overgrown cervical cyst.