A cough test, sometimes called a cough and drop test, is a manual method of detecting hernias and sometimes other testicular problems. The test is usually performed by a medical professional who feels the patient's testicles while he coughs, often while turning the head to the side. Blowing on the back of the hand may also be used to trigger the reflex. The additional pressure caused by coughing can help the examiner to identify a hernia.
In most cases, the medical professional will use this opportunity to also check for testicular cancer and proper development. While the cough itself does not usually assist in these assessments, the tests are often done during the same exam, which often makes patients believe they are part of the same test. The cough test itself does cause movement in the testicles, but its primary purpose is to help identify a bulge that might indicate a hernia.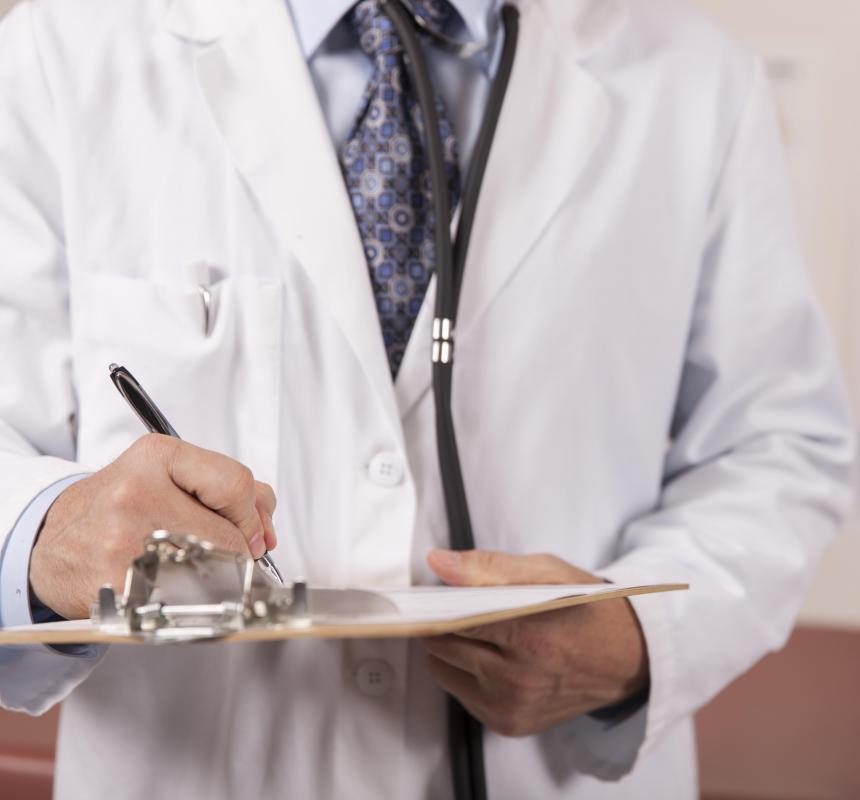 Males often first experience this test in their early teens during a yearly physical. In some cases, it is performed with only a finger on the groin, which may seem less invasive. Later in life, it is often described as having one's testicles cupped in a hand. The exact manual method by which the healthcare professional performs the test may vary slightly, but the goal is always to look for bulges. Hernia detection may be available through other methods, but this inexpensive and quick test is most common.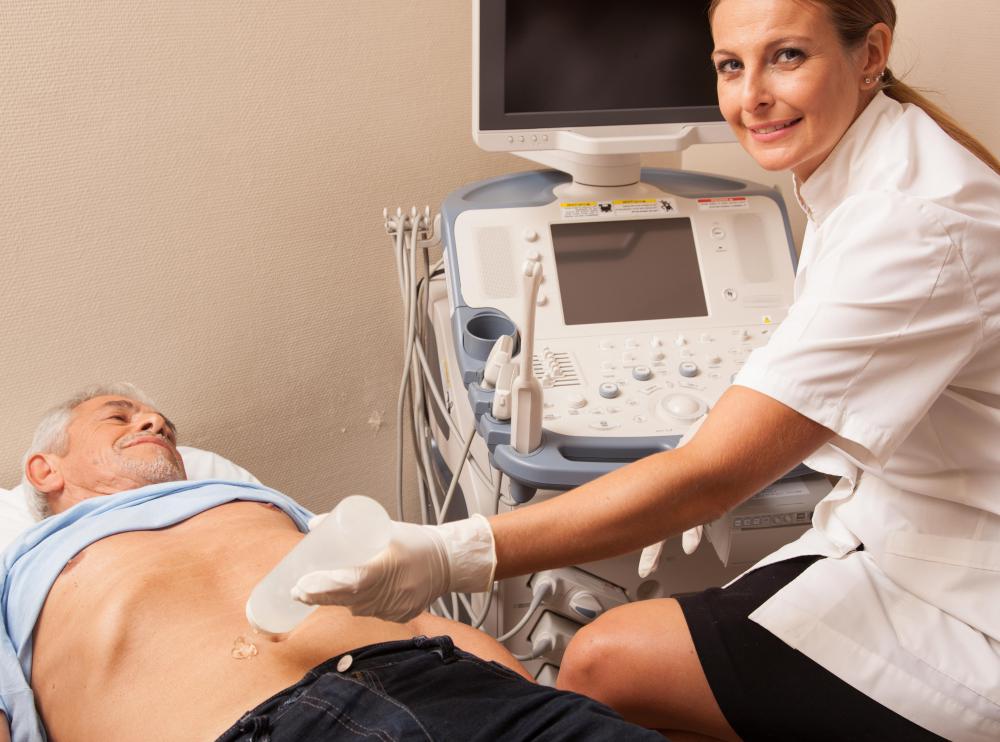 It is possible for a man to perform a testicular exam on himself, but it is more difficult to perform a cough test alone. At home, it may be better to look for symptoms and warning signs of a hernia rather than attempt to feel a bulge using this method. If a man's partner has been trained and knows what to look for, he or she may be able to perform this test effectively without a medical license. Even so, these examinations should not be considered adequate replacements for medical care.
The test is often a subject of anxiety about medical exams among men. Unwanted erections can occur, which can be a source of embarrassment. Most sources giving advice about preparing for the experience note that, while it may seem invasive or embarrassing, particularly the first time, medical professionals perform this test all the time and are used to all the possible reactions. While women are clearly capable of performing the exam, it is always acceptable to request a male healthcare professional for an intimate procedure to minimize the patient's discomfort.
By: dandaman

A cough test helps detect testicular issues.

By: peterjunaidy

A cough test is used to detect hernias and other testicular problems.

By: jeffreyjcoleman

A medical professional may tell a man to "turn your head and cough" when performing a testicular assessment.

By: jovannig

A hernia may be detected using an ultrasound.

By: Ljupco Smokovski

Overweight individuals may be more susceptible to developing hernias.