A deep bruise is a type of injury that occurs far underneath the skin and can affect muscles, tendons, organs, or bones. This type of injury often results from an extreme impact or fall and happens frequently in sports. The body's response to the trauma is usually to increase blood flow to the area, forming pockets of blood called hematomas. This type of bruise may cause stiffness, swelling, pain, and a decreased range of motion. Though treatments are available, people who get deep bruises might be unable to resume activity for up to six weeks and could develop a complication called compartment syndrome, which requires immediate treatment.
In many cases, a deep bruise is a sports-related injury. Football players, for example, may get bruises on different body parts when they are tackled. A tennis ball hitting a player at a high rate of speed might also cause a deep bruise, which is sometimes called a contusion. Although sports are often the cause of severe bruising, a fall or other type of injury can cause the same problem for a non-athlete.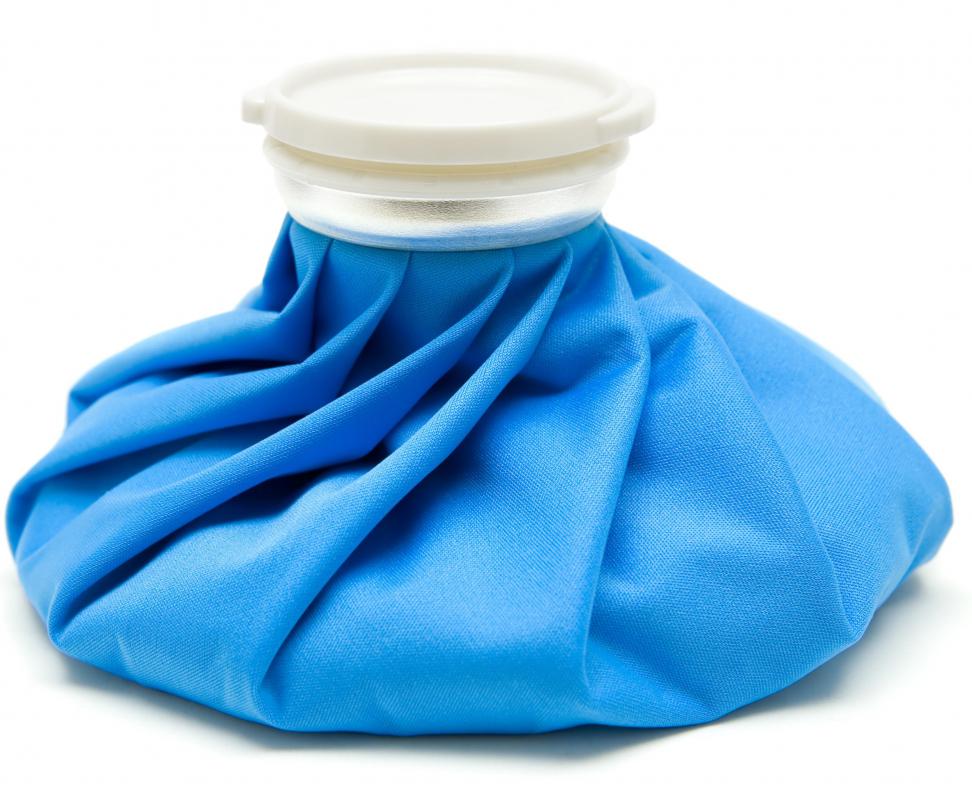 The body tries to heal itself after an impact by increasing blood flow to the affected area. This action can cause pools of blood to form, which are also called hematomas. Although they can cause pain, stiffness, and restricted movement, hematomas are not usually dangerous. Because they are not connected with the bloodstream, they can't travel to other parts of the body as blood clots can, which can be fatal in some cases.
A deep bruise might be treated in a variety of ways. One of the common treatments is RICE, which stands for rest, ice, compression, and elevation. RICE is often used in combination with anti-inflammatory medications. In more severe cases, a hematoma may be removed using a vacuuming procedure, or the closest joint may be taped to immobilize the area and speed recovery. Even with these measures, however, a deep tissue bruise can take many weeks to completely heal.
A more severe hematoma may cause a problem called compartment syndrome. This condition occurs when the swelling from a deep bruise is so severe that it can cause nerve or tissue damage. Because of this potential complication, any tingling or numbness in the bruised area should be reported to a doctor right away. Steps can be taken which may help to relieve the pressure and prevent permanent problems.
By: Igor Mojzes

Tennis players may be susceptible to deep bruises.

By: dambuster

Stiffness, pain, and swelling may accompany a deep bruise.

By: Marc Dietrich

An ice pack, which can help with a bruise.

By: Melinda Nagy

Football players may experience deep bruises.

By: Harald Biebel

Resting will help deep bruising heal on its own more quickly.