What Is a Medication Management Policy?
A medication management policy is a written policy detailing how medications will be handled at the facility where they're given, such as a nursing home, hospital, or group home for disabled adults. The medication management policy provides guidelines for staff members to follow. It also typically includes definitions of various terms pertaining to medication storage, distribution, and protocol.
While each medication management policy is designed specifically for the location it applies to, many policies have similar sections. Procedural issues, record keeping, and storage are examples of items typically included. Copies of the policies are usually stored in places easily accessible to staff members charged with dispensing medications.
Most medication management policies are divided into chapters. Each chapter addresses a different medication topic. For example, one chapter may provide guidelines for self-administered medications, and another chapter may discuss the labeling and storage of all medications at the facility. In many cases, the policy manuals include the date the policy was last evaluated and adopted.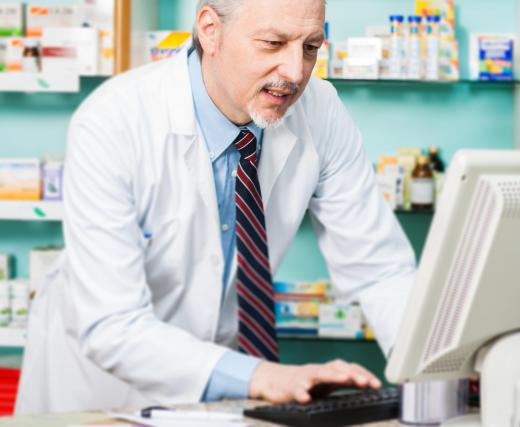 Consent protocol is also included in many medication management policies. The policy details who must have signed consent forms and which family member, caretaker, or legal guardian must sign if the client is unable to do so. Developmentally delayed adults as well as clients with diagnosed dementia often have a sibling, parent, or caretaker designated as their power of attorney. This person would typically be the one named in the medication management policy as the person to sign a medication consent form.
Depending on the region, laws pertaining to medication use are typically discussed in a chapter of the policy manual. What certification is needed to be able to handle medication, specifically regulated methods of medication storage, and other details pertaining to medication are outlined. These pages usually include the actual code numbers of the laws being discussed, giving staff members a reference number to use for further research.
The medication management policy typically includes a chain of command chapter. This details where grievances should be lodged and what the sequence of authority is for further investigation. Many policies also contain the names and addresses of government offices to which complaints can be filed.
AS FEATURED ON:
AS FEATURED ON:

By: takasu

Facilities usually have medication management policies in place.

By: Minerva Studio

Pharmacists often check patients' medications to ensure that there won't be any interactions between them.