What Is a Prophylactic Dosage?
A prophylactic dosage is a treatment given with the intent of preventing illnesses from occurring. These prophylactic dosages are often lower than the dosages required to treat an illness after it has already developed, but this is not always the case. Antibiotics, blood thinners, and stomach acid reducers are commonly given in preventative doses. Immunizations could also be thought of as prophylactic dosages because they are given to prevent full-blown infections with different diseases.
Antibiotics are one type of medication that is commonly given at a prophylactic dosage in order to prevent the development of infection. Different antibiotics are given to different at-risk groups. For example, patients with acquired immunodeficiency syndrome (AIDS) who have low white blood cell counts often take low doses of different antibiotic medications regularly in order to prevent the development of certain infections. Patients with heart defects, especially patients who have had a surgery to replace a heart valve, often take prophylactic antibiotics before having dental work or other procedures done in order to prevent developing a heart infection called endocarditis. Children with sickle cell disease take regular antibiotics to prevent bacterial infections.
Another class of medications commonly given at a prophylactic dosage is blood thinners. Patients in the hospital have an increased risk of developing blood clots because they are often immobile for a significant portion of the hospital stay. For this reason, patients are often given prophylactic doses of medications such as heparin or enoxaparin while at the hospital because these drugs can prevent blood from clotting.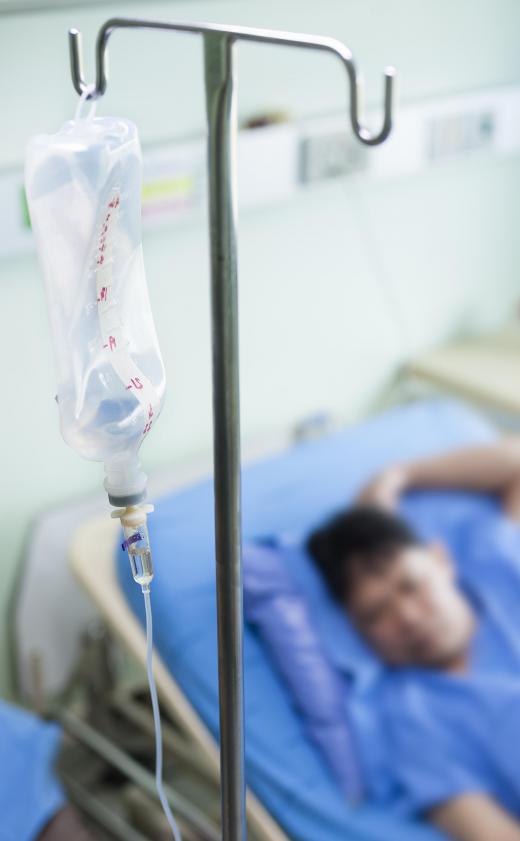 Some hospitalized patients are also given a prophylactic dosage of medications that can decrease the production of acid in the stomach. The class of drugs used for this purpose is often proton pump inhibitors (PPIs). Taking a prophylactic dose of these medications is particularly important in a number of patients, including those on mechanical ventilation, those being prepared for general anesthesia, and those taking medications in the corticosteroid family. PPIs prevent complications from excess stomach acid production, including conditions such as aspiration pneumonia and gastritis, an acute inflammation of the lining of the stomach.
Many people consider immunizations as another way of giving a prophylactic dosage. In this case, however, the therapy given is not a medication, but rather is a molecule that replicates part of a bacteria or virus that can cause human illness. The measles vaccination, for example, is given to children as a series of shots. Contents of the shot include low doses of the virus that causes measles. This dose is not enough to cause the sickness to develop, but is sufficient for the patient's body to develop antibodies against the virus in the case of a future infection.
AS FEATURED ON:
AS FEATURED ON:

By: RTimages

A syringe used to administer vaccines, a type of prophylactic.

By: NorGal

Heparin may be administered when a patient is at risk of developing a blood clot.

By: Alliance

Some patients take prophylactic antibiotics prior to any dental or surgical procedure.

By: Tyler Olson

A prophylactic dose may be used for a patient being prepared for general anesthesia.

By: Olexandr

Prophylactic antibiotics are often taken by those with heart defects to prevent endocarditis.

By: Alen-D

Cardiologists may recommend prophylactic antibiotics to people with heart defects prior to dental exams and procedures.