What Is a Retrolisthesis?
The human spine is a sturdy structure that supports and shapes your body. A normal spine has an S-shaped curvature (on side view). It is composed of numerous small bones, i.e., vertebrae.
The spine follows specific curves in four different regions- cervical, thoracic, sacral, and lumbar. Abnormalities in the curvature can lead to debilitating conditions. One such condition of abnormal curvature is retrolisthesis.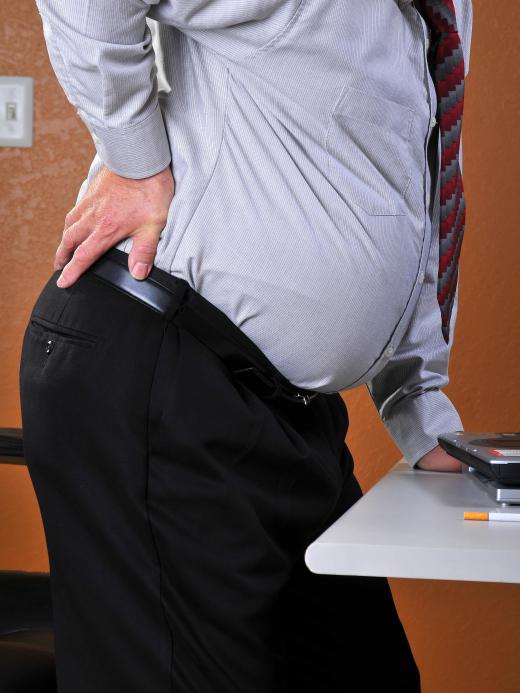 A retrolisthesis is an acute, degenerative, or congenital condition in which a vertebra in the spine becomes displaced and moves backward. In most cases, retrolisthesis occurs when a soft disc that separates and cushions vertebrae either deteriorates or ruptures. Without the support of the disc, the upper vertebra slips out of place and puts pressure on the bone below it. A person who experiences the condition may have a number of symptoms, including chronic back pain, stiffness, and numbness. Treatment depends on the severity of symptoms but usually includes a combination of pain medicines, physical therapy, and surgery.
The incidence of retrolisthesis (in the lumbosacral region) at L5-S1 was found to be 23.2% in a study. As it is a degenerative disc condition, old individuals are more prone to acquiring it. It can occur in the cervical (neck/shoulder), thoracic (stomach), and lumbar (lower back) regions. Thoracic retrolisthesis is relatively uncommon.
Retrolisthesis Vs. Spondylolisthesis
Both these conditions are opposite to one another. Spondylolisthesis refers to a forward slipping of the vertebrae. Retrolisthesis is the backward slipping of a single vertebra. In many cases, the presenting features (low back pain, etc.) are the same; however, treatment modalities are different.
Types of Retrolisthesis
This backward slipping of the vertebra is classified into three different types:
Partial Retrolisthesis
In partial retrolisthesis, only one vertebra displaces backward (compared to a spinal segment above or below it).
Complete Retrolisthesis
One vertebra moves back in reference to the spinal segments above and below it.
Stair-stepped Retrolisthesis
As the name indicates, in this type, a stair-step is formed. The vertebra slips back to the body of the spinal segment above it but is ahead of the segment below it.
Retrolisthesis Severity Grade
The following grading is used to explain the severity of the disease:
Grade 1
Posterior displacement of the vertebra is up to 25% (mild degree). It is generally stable.
Grade 2
Posterior displacement of the vertebra is between 25 and 50% (moderate degree). It can cause mild symptoms.
Grade 3
Posterior displacement of the vertebra is between 50 and 75% (severe degree). It causes symptoms but can be managed non-surgically.
Grade 4
Posterior displacement of the vertebra is between 75 and 100% (extreme degree). It poses significant instability of joints and may require surgery for correction.
Causes of Retrolisthesis
Most instances of vertebral slippage involve a forward movement of an upper vertebra, in which it slips inward toward the chest. The backward displacement involved with retrolisthesis is less common, but still occurs in considerable frequency among people with degenerative disorders. Arthritis is a leading cause of retrolisthesis in older people, which leads to deterioration of disc tissue. Research has found a link between degenerative conditions (such as arthritis) and retrolisthesis. Severe back injuries and congenital spine defects can also result in vertebral slippage.
Retrolisthesis can occur due to birth defects of the spine. Spina bifida is a congenital disability of the spine that is mainly linked to spondylolisthesis. However, a case study revealed severe retrolisthesis in a 3-year-old boy with spina bifida. It can also develop as a congenital defect of the spine.
Traumatic retrolisthesis (due to trauma or injury) is rare, but 4 cases of lumbosacral vertebral displacement have been reported. A 22-year-old boy also presented with retrolisthesis and lower extremity weakness after falling from 8 meters in height. 
The traumatic retrolisthesis was present in the L5 vertebra. Sports and gymnastics injuries may also lead to the development of retrolisthesis.
Weak core muscles of the back and the abdomen can contribute to retrolisthesis. Thin and weak abdominal muscles were observed in a kyphotic 59-year-old man. CT scans and MRIs showed retrolisthesis in L3-L4 regions. That indicates that weak muscles have a link with retrolisthesis.
Cervical Retrolisthesis
Retrolisthesis is most likely to affect a bone in the uppermost section of the spine, called the cervical region. Cervical vertebrae in the neck are smaller and generally more susceptible to injury. Slippages are possible, but less common, in the middle and lower sections of the spine. The location of the displacement largely determines the types of symptoms a person might experience.
As per studies, the intensity of disc degeneration by retrolisthesis is lesser when compared to spondylolisthesis. Therefore, symptoms of retrolisthesis are generally not that severe.
Cervical retrolisthesis can lead to chronic dull neck pain and tenderness. 
Patients have also reported limited range of motion and uneasiness in the upper back. Retrolisthesis accounted for 9.1% of cases with radiating neck pain.
Lumbar Retrolisthesis
Slippages lower in the back can significantly limit mobility, causing stiffness and constant pain when walking, standing, or sitting. It is possible for a damaged vertebra to put pressure on important nerves in the back, leading to numbness or tingling sensations in the arms, legs, or torso. Symptoms tend to worsen over time without treatment, especially when degenerative disorders are responsible.
According to a study, lumbar retrolisthesis is linked to impaired back function and low back pain. Lumbar to sacral retrolisthesis can also cause low back pain and dysfunction in patients with disc herniation. According to a study, old age patients with lumbar retrolisthesis and thoracolumbar kyphosis have low spinal stability and pronounced symptoms.
Diagnosing Retrolisthesis
An individual who has significant back pain should visit his or her doctor for a thorough evaluation. A physician can physically examine the spine and take x-rays to check for retrolisthesis. MRI and CT scans may also be used to get a clearer picture of the neighboring soft tissue. If a slippage is found, the doctor may refer the patient to a specialist for a more thorough assessment. Additional diagnostic tests at the spine specialist's office help to determine the most appropriate course of treatment.
Treatment Options for Retrolisthesis
A slight displacement does not often require surgery. Instead, a patient is usually given medications to manage pain and swelling and instructed to get plenty of rest for several weeks. If arthritis is involved, he or she may need to take additional drugs and supplements to improve bone health. Physical therapy shows promising results. As per a study, physiotherapy reduces pain and symptoms of retrolisthesis.
As weak muscles can aggravate the symptoms, massage therapy (myofascial release massage) can also help regain muscle strength and improve symptoms. Massage therapy and spinal rehabilitation programs can improve the quality of life of spine patients. Your physical therapist may teach you the different exercise techniques to relieve pain, improve mobility, and strengthen core muscles.
A case of severe retrolisthesis can usually be remedied through an invasive surgical procedure, during which a specialist manually adjusts the alignment of vertebrae and permanently fuses them together. Follow-up physical therapy, which can take years, is important to help a patient regain strength.
AS FEATURED ON:
AS FEATURED ON:

By: amasterimage

Individuals suffering from retrolisthesis may experience chronic back pain.

By: photoBeard

Retrolisthesis involves a backwards displacement of a vertebra in the spine.

By: zimmytws

An examination of the spine and X-rays will be done to check for retrolisthesis.

By: Lisa F. Young

Arthritis is a common cause of retrolisthesis among older adults.

By: JcJg Photography

Cervical retrolisthesis can lead to chronic dull neck pain.