A water enema is commonly used for cleansing the colon, removing toxins, or relieving occasional constipation. Water is introduced into the rectum by way of the anus to produce a bowel movement. Administering this type of enema is a relatively simple procedure that can usually be performed on oneself.
When performing a home enema, it typically is important to consider water temperature. For comfort, many people find that a warm-water enema is easier to hold for the length of time necessary to produce a bowel movement. Alternatively, cool water may be used when attempting to dislodge stuck fecal matter from the colon. Although the water may be as cold as the user finds tolerable, extreme caution must be taken to ensure that the water is never hot enough to burn or scald the colon.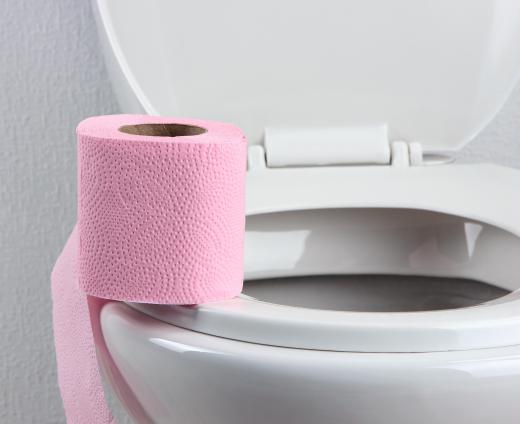 These enemas should be used only when necessary and not overused or abused — the overuse of enemas can result in addiction. Enema addiction is a condition where the body becomes so dependent on enemas to void the bowels that a bowel movement becomes unlikely, or even impossible, without the procedure. Generally, it is not recommended for a person to use water enemas for more than seven to ten consecutive days to avoid dependence on enemas to produce a bowel movement.
Enema supplies needed for this procedure include an enema bag, enema tube, enema nozzle, tube clamp, and water. The enema bag holds all the liquid needed for the procedure. An enema tube connects the bag to the nozzle that is inserted into the anus. The tube clamp allows the user to control the flow of water into the rectum, slowing or stopping it as needed.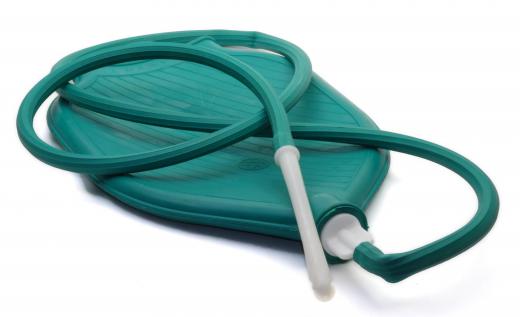 When inserting the enema nozzle into the anus, lubricant typically should be used to minimize pain and discomfort. The liquid should be released slowly, and it should be slowed or stopped to accommodate the comfort of the user. Massaging the abdominal region in a counterclockwise motion during the enema can aid in allowing the water to penetrate the colon as far as possible. During evacuation of the bowels, the abdomen may be massaged in a clockwise motion.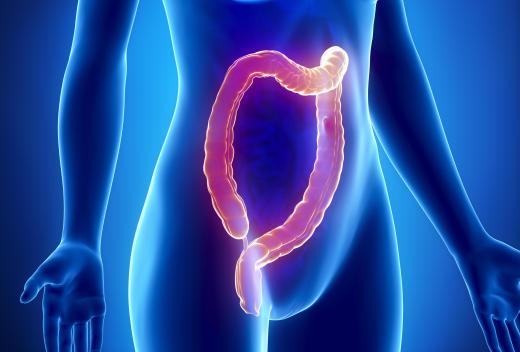 There are several different positions used when administering a water enema. The recipient can lie on his or her back with knees raised. Another popular position for a water enema is with the recipient on his or her knees with the chest resting on the floor. This position allows the enema to flow deep into the colon for maximum cleaning.
AS FEATURED ON:
AS FEATURED ON:

By: Africa Studio

Water enemas should not be used to produce a bowel movement for more than seven to ten consecutive days.

By: blueee

A lubricant can be used to increase comfort when using an enema.

By: Roman A. Kozlov

A reusable enema kit.

By: CLIPAREA.com

A water enema can be used to cleanse the colon of built-up waste and toxins.