What Is the Difference between an Enema and Suppository?
There is a marked difference between an enema and suppository, although they are both used for the relief of constipation in some cases. An enema is a liquid that is inserted into the rectum using a nozzle attached to a bag made of plastic or cloth. The liquid is forced into the rectum through this device to relieve occasional constipation or prepare patients for surgery. A suppository is a small solid or semi-solid plug made from a particular type of medication. The most commonly used type is made from glycerin and is used to relieve constipation, although other medicines may also come in the form of a suppository.
In most cases an enema and suppository are used for very similar things and work in a very similar way. Both the liquid found in an enema and the glycerin in laxative suppositories work to lubricate hardened stools so that they pass more easily. Enemas generally work more effectively at cleaning out the entire colon, as they have a farther reach and contain more medication with each use. Suppository laxatives, however, are generally safer and can be used for a longer period with fewer side effects. Glycerin, although a solid, quickly melts once inside the rectum and provides lubrication for hard to pass stools.
It is important that patients do not use an enema and suppository at the same time unless directed by a doctor. Enemas can cause damage to the colon if performed too often. Suppositories are not generally absorbed by the body, but they do cause rectal stimulation, and this can lead to problems of its own. If the rectal area is stimulated with a suppository too often, it may become difficult to pass stools without the added stimulus. This can lead to dependence on suppository laxatives.
Both an enema and suppository may be used for different things. The same type of bag and nozzle device used for the relief of constipation may also be used for feminine douching or to perform a vaginal rinse for infections. Suppositories can contain various types of medication and may be used to treat certain other illnesses or conditions, primarily nausea when an oral medication will not stay down.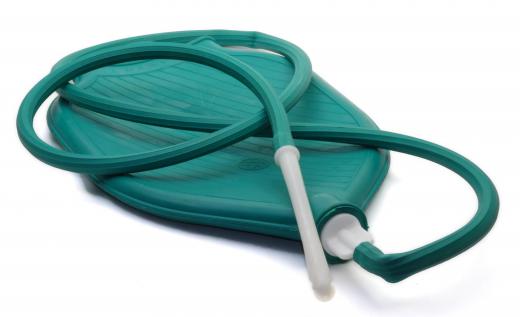 If symptoms of constipation persist or become worse, patients should discontinue use of all medications and consult a doctor. In most cases, suppositories are symptom-free other than mild discomfort just after insertion. Enemas may cause mild abdominal cramping and strong urge to evacuate the bowels. Neither treatment should be used if constipation is accompanied by severe abdominal cramps, blood in the stools, nausea, vomiting, or fever without consulting a physician.
Many people use the terms enema and suppository interchangeably. They can have similar applications and outcomes, but they work differently. Knowing how they differ helps you find the right solution.
Enemas inject liquid into your rectum to stimulate your bowels. They're often used to relieve constipation.
A suppository is a pill or plug inserted into your rectum, urethra, or vagina. It melts with your body heat and administers the contained medicine to your entire body system.
What Is an Enema?
There are two broad types of enemas: cleansing and retention. A cleansing enema is an injection that stimulates bowel movements. It's most commonly used to help someone who can't get relief from constipation.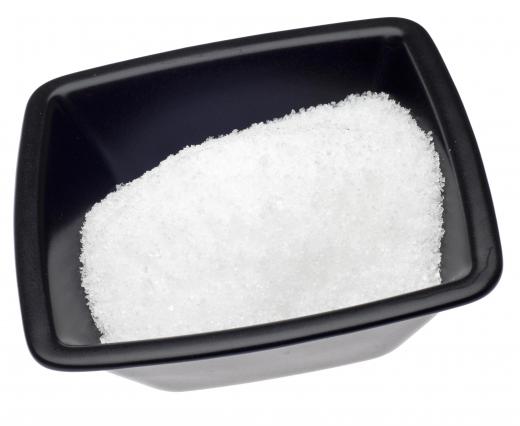 Medical professionals can administer retention enemas. For example, proctoclysis is a way to rehydrate people who can't use intravenous therapy. Retention enemas typically stay in your system for about 15 minutes before being flushed out. This period ensures enough time for vitamins, minerals, or medication to enter your system.
How to Administer an Enema
You can give yourself an enema at home by following the instructions exactly. However, be careful with self-administration and ensure you're using new or sterilized tools. If not, you could introduce harmful bacteria into your bowels.
Relax as much as possible before giving yourself an enema. Follow the instructions and move slowly to prevent damage to your rectum or colon. If you're doing it properly, you won't feel any pain—just some minor discomfort until you have a bowel movement.
Possible Side Effects of an Enema
People experiencing constipation can use an enema to promote a bowel movement. Other people find that enemas help flush toxins from their systems, though there's no medical proof to support this. Regardless of your reasons for using an enema, you don't want to do it too often.
Using enemas interrupts your body's systems. You're introducing new substances to your body, disrupting your gut health, and throwing off your typical bowel movement schedule.
Some enema solutions include ingredients that irritate your bowels to promote movement. This approach is effective in extreme moderation, but some acidic contents can damage your bowel if you use them too often.
What Is a Suppository?
Suppositories can relieve constipation, which is why many people associate them with enemas. However, some suppositories have different functions, and you don't insert every type into the rectum.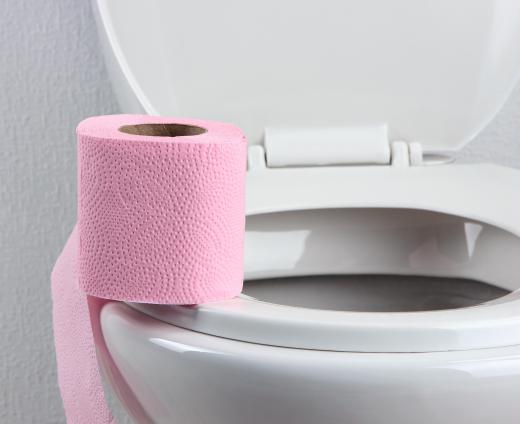 In the medical field, a suppository is a common way to administer medication. Instead of taking a pill or getting a shot, you can insert a suppository in your rectum, vagina, or urethra. The gelatin or cocoa butter coating dissolves with your body heat and sends the medication into your system.
It might not seem like the preferred way to take medication, but it's ideal for substances that are tough to swallow or don't get absorbed thoroughly in other methods.
How to Administer a Suppository
Before inserting a suppository, you should try to empty your bowels completely. This step ensures you'll have more time to absorb the medication before needing to have a bowel movement. If you don't defecate before inserting a suppository, the stimulation might cause you to have a bowel movement and lose the medication.
You can add a lubricant to the suppository to insert it gently. The lubricant won't negatively impact the delivery of the medication. Put your leg up on a chair or lie on your side to smoothly insert the suppository into your rectum. Stay still for at least 15 minutes to give it time to dissolve.
Possible Side Effects of a Suppository
Suppositories aren't meant to be used often, so there are fewer associated side effects. However, you should know that some of the medication might leak out if you move too quickly after inserting a suppository so that you won't get the full effect. It's also possible to experience irritation when you insert a suppository.
What Should You Choose: Enema or Suppository?
Deciding between an enema or a suppository is a personal choice. You might be more comfortable with one compared to the other. Keep in mind that you can use either option if you're treating constipation. But for medical suppositories, you'll want to check with your doctor before use. Professionals can advise you as to which option is most effective.
Frequently Asked Questions
What is the enema?
An enema is a medical procedure that involves injecting liquid into the rectum and colon via the anus. The liquid is typically a combination of water and other substances, such as soap, saline solution, or coffee. The purpose of an enema is to stimulate the bowels and promote bowel movements, usually to relieve constipation or to prepare for certain medical procedures.
How do suppositories work?
Suppositories are a method of medicine delivery that involves inserting a small, waxy, bullet-shaped solid substance that melts at body temperature into the rectum, vagina, or urethra. Suppositories are used when a person is unable to take medication orally or when the medication needs to be delivered directly to a specific area of the body. For example, rectal suppositories are commonly used to treat constipation, while vaginal suppositories are often used to treat yeast infections. Urethral suppositories may be used to treat urinary incontinence or other urinary tract conditions.
What differentiates a suppository from an enema?
The primary contrast between an enema and a suppository is the technique through which the therapy is administered. A suppository is a solid sort of medication that is inserted in the rectum or vagina, whereas an enema is a procedure in which liquid or gas is given into the rectum and colon. Enemas are typically used to treat constipation or to prepare the body for certain medical procedures, whereas suppositories are typically used to treat specific illnesses or to deliver medications that cannot be taken orally.
Are any hazards linked with using a suppository or enema?
There are risks associated with suppositories and enemas. Enemas, for example, can irritate the rectum and colon, and if a strong solution is employed, it may lead to an electrolyte imbalance. Inappropriately administered suppositories may also irritate the vaginal or rectal linings and cause an allergic reaction. It is essential to follow the instructions offered by a physician when utilizing any type of treatment.
How frequently may an enema or suppository be employed?
Before using enemas or suppositories more frequently than once every few days, one should always consult with a healthcare professional. When utilized excessively, these techniques may cause pain and other complications. It is essential to stick to the instructions supplied by a medical professional when using any type of treatment.
AS FEATURED ON:
AS FEATURED ON:

By: Farina3000

Enemas may cause mild abdominal cramping.

By: sheval

Suppositories.

By: Roman A. Kozlov

A reusable enema bag.

By: Brooke Becker

Epsom salt, which can be used to make an enema.

By: Alexandr Mitiuc

Both an enema and suppository may be inserted into the rectum.

By: Africa Studio

Using laxatives on a regular basis may cause the intestinal tract and small bowel to become stagnant.

By: Andres Rodriguez

Suppositories can contain various types of medication and may be used to treat an array of conditions, such as constipation and infection.

By: Johan Lenell

Suppositories are especially helpful in instances where people can't tolerate oral medicines due to nausea.