An amputation is the removal of a body extremity, most often referring to the loss of an arm, leg, finger or toe. The removal is most often done through surgery in response to a trauma, disease or infection. In addition to removing diseased tissue, the amputation of a limb may also relieve pain. A congenital amputation occurs at birth and is the term used when someone is born without a limb.
When an amputation is performed, the surgeon cuts the skin around the part to be amputated and removes the part. After the limb in question is removed, the remaining bone is smoothed. The leftover flap of skin, muscle and connective tissue are used to cover the bone, which is then surgically stitched and heals into what is commonly referred to as a "stump."
The amount of time spent on reconstruction varies based on which body part is being amputated. Those who lose an arm or leg can expect a more detailed reconstruction. Special detail is given to prepare their stump for a possible prosthesis.
An amputation is always a last resort for doctors who have tried other methods to save the limb in question. Rehabilitation, reconstructive surgery and rapid treatment with blood and plasma have made amputations less common than in the past. The most common causes of an amputation will vary depending on the country. Countries with soldiers in battle will have significantly higher amputation rates because of attack, whereas other countries will have more amputations that are caused by diseases.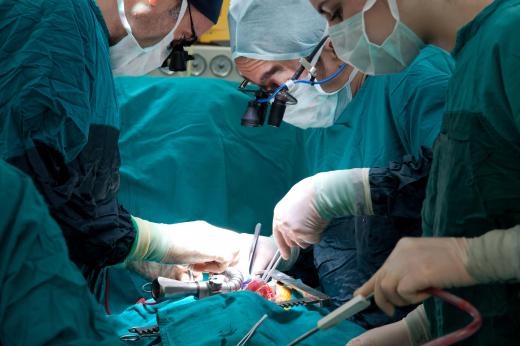 The most common diseases or conditions that may lead to an amputation are diabetes and sepsis. Additionally, hardening of the arteries, arterial embolism, gangrene, frostbite, Raynaud's disease and Buerger's disease are linked to causing amputations. It is also important to note that amputation is a major surgery and holds all of the same dangers as other major surgeries do, such as blood loss, receiving anesthesia and possible blood clots.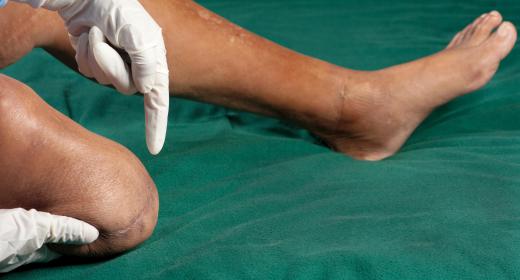 In addition to the obvious physical limitations, amputees may also experience emotional trauma surrounding their amputation. Many amputees experience a common side effect known as "a phantom limb." Those who have had an amputation experience itching, aching or burning on limbs that are no longer there. Although the phantom limb or phantom pain may be uncomfortable, it can be beneficial if an amputee chooses to use a prosthesis. Some amputees start working with a prosthesis as soon as two weeks after their surgery.
AS FEATURED ON:
AS FEATURED ON:

By: Sportlibrary

An amputee racing in a wheelchair.

By: derege

An amputation is a surgical procedure to remove a limb like an arm or a leg.

By: HBK

Those who require an arm or leg amputation can expect a more detailed reconstruction.

By: kolotype

Up to forty percent of amputations involve patients with diabetes.