What is an Aortic Aneurysm Screening?
Aortic aneurysm screening is medical screening which is designed to identify the early signs of an abdominal aortic aneurysm (AAA) before it ruptures. When conducted properly and in populations at high risk, the screening can save lives. Recommendations for aortic aneurysm screening vary, depending on the nation, and are based on studies conducted by government agencies which make health screening recommendations. When determining whether or not to recommend screenings, these agencies aim to make sure that the benefits exceed the costs.
When someone has an abdominal aortic aneurysm, the wall of the aorta weakens and it expands, becoming much larger than it should be. The aneurysm is at risk of rupture, and if this occurs, the patient could die in minutes as a result of blood loss, thanks to the fact that the aorta is the largest blood vessel in the body. Thus, screening is used to identify people with early-stage aneurysms to make medical intervention possible. Often, a AAA will go undiagnosed until it reaches a critical state, putting the patient at severe risk, while screening catches it early.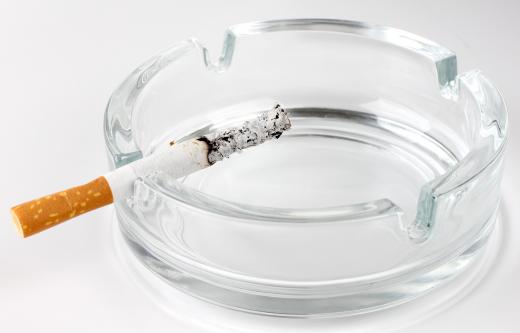 As a general rule, aortic aneurysm screening is recommended in men between 65-75 who have a history of smoking. This can include men who are currently smoking or men who have smoked more than 100 cigarettes in the past. The screening is also recommended for men and women with a family history of abdominal aortic aneurysms. People may need a referral for aortic aneurysm screening if they want their private insurance or government benefits to cover the cost.
In the most basic screening, ultrasonography is used to image the aorta to look for signs of weakness and enlargement. Other medical imaging studies can be used as well for aortic aneurysm screening, but they can carry risks such as radiation exposure which make them less popular for use in medical screening. If a AAA is recognized during the screening, a doctor can discuss the options for treatment with the patient. Surgery is usually the recommended treatment.
People sometimes wonder why it is that if medical screening can save lives, it is not recommended for everyone. The reason for this is that sometimes screening carries risks which may not outweigh the benefits. In women, for example, the risks of unnecessary medical procedures, misdiagnosis, and emotional stress as a result of AAA screening outweigh the potential benefits, because the incidence of abdominal aortic aneurysms requiring medical intervention in women is so low.
AS FEATURED ON:
AS FEATURED ON:

By: Николай Григорьев

Cigarette smoking is a risk factor for aortic aneurysm.

By: bilderzwerg

A diagram of the aorta. Aneurysms in the aorta can be extremely dangerous.

By: Minerva Studio

Smoking cessation is an important part of managing an ascending aortic aneurysm.

By: kirillica

Some aortic aneurysm screenings can result in a misdiagnosis of the condition.