Bodywork is a form of therapeutic treatment which involves physical manipulation of the body or the energy fields believed to be associated with the body. Many people view it as alternative medicine, although techniques like sports massage are being increasingly accepted in the medical community. There are a wide variety of techniques, all of which require specialized training to ensure that practitioners understand anatomy and potential contraindications.
Practitioners believe that many health conditions are the result of issues with the physical body such as tension, tight muscles, soreness, or a blockage of the energy fields which some people think are present in and around the body. Muscle aches, pain, and soreness are all treated with bodywork, and some practitioners may also use these techniques to treat headaches, stress, and a variety of other conditions. Many types involve the physical manipulation of the body with massage techniques; when focused on the body's energy, it is sometimes known as energy work.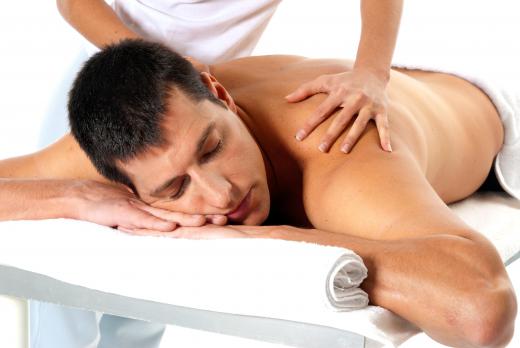 Bodywork is an ancient practice, with most cultures having some history of using it. In the case of Asia, bodywork is an integral part of medical practice, with Traditional Chinese Medicine and Ayurveda both involving these techniques in medical treatment. In the West, it has largely diverged from medical practice, which means that bodyworkers generally do not receive medical training, and their sphere of practice may be limited.
Some examples include deep tissue massage, Rolfing, the Alexander Technique, lymph massage, Shiatsu massage, lomi-lomi, acupressure, warm stone massage, sports massage, reflexology, the Trager Approach, yoga, Thai massage, chiropractic, reiki, amma massage, trigger point, Watsu, and Breema. As you can see from this list, the practice is incredibly varied, and the approach in each modality varies radically, depending on the style and the training the practitioner has received.
In some cultures, bodywork is accepted as an essential part of well-being. In Ayurveda, for example, regular oil massages are prescribed to maintain general health, while in Traditional Chinese Medicine, it may be used to balance the flow of chi in the body to treat specific health conditions. In the West, bodywork is used by many athletes to keep their bodies in good shape, while others may enjoy it for its relaxing benefits. These techniques are also believed to be good for people with depression and other emotional problems because touch is generally associated with psychological benefits.
Many people explore bodywork at some point in their lives. Because of the diversity of modalities, it may require a few tries with different practitioners to find a method which works. When seeking out a bodywork practitioner, it is important to review his or her qualifications, and to talk about the person's approach. A bodyworker should also be able to provide suggestions for modalities which might be appropriate for people with special needs, such as cancer patients, the elderly, or people with specific conditions. In the West, consulting one's regular medical practitioner is also advisable before pursuing bodywork, as the practitioner may have recommendations to make.
AS FEATURED ON:
AS FEATURED ON:

By: dgmata

Massage is a type of bodywork.

By: michaeljung

During a Thai massage the therapist manipulates the body of the client to help achieve relaxation.

By: Mikael Damkier

The elderly may receive modified bodywork to help relieve chronic headaches.

By: Photographee.eu

In reflexology, every part of the body is said to have a corresponding point on the foot.