Glycosuria, also known as glucosuria, is the presence of simple sugar or glucose in the urine. Blood glucose is normally filtered by the glomerulus and reabsorbed in the proximal tubules of the kidneys. Only a very small amount of glucose is usually excreted in the urine, approximately .01% or less, which is not detected by most tests.
The kidneys have a renal threshold for glucose. This is the amount of glucose in the blood that the kidneys are capable of reabsorbing. When blood glucose levels exceed the renal threshold, excess glucose is not reabsorbed and is excreted in the urine in detectable amount. Renal threshold for glucose normally ranges between 160 to 190 mg/dl.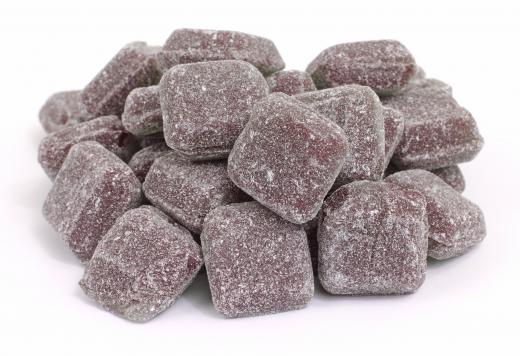 There are many possible causes of glycosuria; one common cause is diabetes mellitus. Diabetes mellitus is a condition characterized by high sugar levels in the blood, also called hyperglycemia. Individuals suspected of having diabetes mellitus often have their urine tested for glycosuria. Hyperglycemia can also be manifested by other conditions like cystinosis, thyrotoxicosis, and Cushing's syndrome.
Another cause for glucose in the urine is a condition known as renal glycosuria. In renal glycosuria, the renal tubules of the kidneys are unable to reabsorb glucose, which is instead expelled in the urine even when the blood sugar levels are normal or even low. This condition, although it is generally benign and does not have other symptoms, is sometimes associated with other severe disorders like Wilson disease, Fanconi syndrome, and acute pyelonephritis. Lead and mercury poisoning can also lead to renal glycosuria.
Healthy individuals can sometimes present with glycosuria. Eating a lot of foods rich in sugar like candy, chocolate, syrup, and fruits, as well as the ingestion of coffee and beer, can lead to the presence of sugar in the urine. States of severe anxiety and stress can also result in hyperglycemia and glucosuria. Pregnancy has also been associated with glucosuria; any pregnant woman with this condition should be evaluated in order to rule out the development of gestational diabetes. Disturbance of the body's metabolism due to diseases and infections, such as in gout, scarlet fever, and meningitis, can also lead to glycosuria.
The presence of glucose in the urine is usually detected in a urinalysis. When glucose is detected in this test, a doctor will often request further testing to look for the cause. A fasting blood sugar test, for example, may be ordered to test for diabetes.
AS FEATURED ON:
AS FEATURED ON:

By: Bert Folsom

Eating sugary foods, like hard candies, can lead to glycosuria.

By: Photoroller

Glycosuria is usually detected in a urinalysis.

By: joshya

Hyperglycemia can be manifested by other conditions, like Cushing's syndrome.

By: Dmitry Lobanov

Diabetes mellitus is one cause of glycosuria.

By: p6m5

Gout can lead to glycosuria.