What is Hypergammaglobulinemia?
Hypergammaglobulinemia is a rare, hereditary medical condition in which the patient has abnormally high gamma globulin levels. Gamma globulin is a class of proteins found exclusively in the blood, and it primarily refers to antibodies. In other words, the patient with hypergammaglobulinemia has too many antibodies swimming around in his blood.
Aside from elevated gamma globulin levels, other symptoms of hypergammaglobulinemia include enlarged tonsils, lymph nodes, liver and spleen; along with anemia; poor immunity; and susceptibility to bacterial and opportunistic infections. With these symptoms, the disease is an immunoproliferative disorder, meaning it heavily weakens the immune system. When the immune system is affected, it makes a person much less able to ward off infections. On top of that, it can even make small infections, such as the common cold, feel much worse.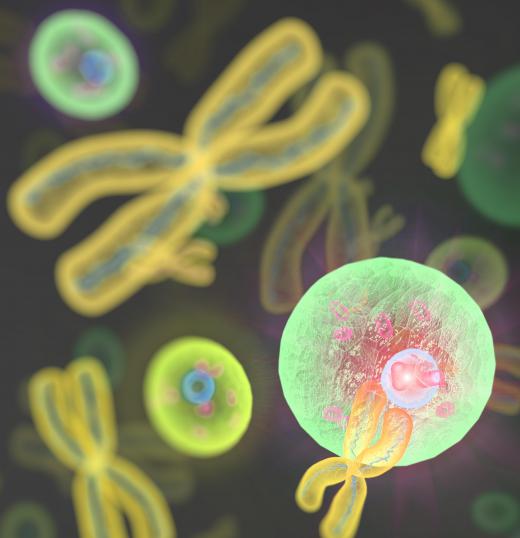 Hypergammaglobulinemia causes include a number of diseases, such as myeloma, hepatitis C, human immunodeficiency virus 1 (HIV-1), rheumatoid disease, POEMS syndrome, and cirrhosis of the liver. Treating the disease generally includes being fed immunoglobulin intravenously or taking antibiotics. Many patients, despite treatment, must live with a weakened immune system for the rest of their lives.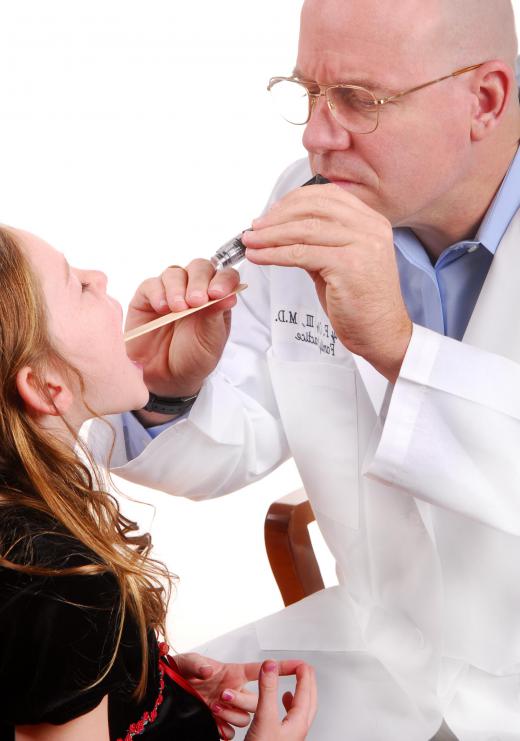 Hypergammaglobulinemia comes in five forms, depending on which immunoglobulin is at abnormal levels. The most common type people experience is an excess of an immunogloblin known as IgM. Other types are characterized by a deficiency in the major immunoglobulins IgA, IgE and IgG.
The first and primary type is called type 1 hyper IgM, and this is the one with the elevated gamma globulin levels. The second is a mutation of the activation-induced cysteine deaminasea (AICDA) gene found in the short arm of chromosome 12. The third type is also a mutation, this one found on the surface of B antibody cells. Hyper IgM type 4 is similar to the first type, but an exact cause has yet to be determined. Hyper IgM type 5 is a mutation of the uracil DNA glycosylasea (UNG) gene, which also on chromosome 12.
Waldenstrom's macroglobulinemia is a malignant variation of an immunoproliferative immunoglobulin disorder, the category into which hypergammaglobulinemia falls, though it is not considered a form of hypergammaglobulinemia. This condition generally affects people when they're around 55 years old, with a slight predominance toward men. Patients who develop this disorder generally go on to live about six more years. It is a relatively rare disorder, with only around 1,500 cases annually in the United States; there are about 10.3 annual incidences for every 1 million people living in the United Kingdom.
AS FEATURED ON:
AS FEATURED ON:

By: Giovanni Cancemi

Hyper IgM type 5 is a mutation of the uracil DNA glycosylasea gene, which is on chromosome 12.

By: Cheryl Casey

Although rare, hypergammaglobulinemia is one possible cause of swollen tonsils.

By: fabianaponzi

Hypergammaglobulinemia can make small infections like the common cold much worse.

By: maya2008

Symptoms of hypergammaglobulinemia may include an enlarged liver.

By: DjiggiBodgi.com

People with hypergammaglobulinemia must take proper precautions to avoid bacterial and opportunistic infections.

By: pankajstock123

An enlarged spleen may occur as a result of hypergammaglobulinemia.

By: designua

Some types of hypergammaglobulinemia are characterized by a deficiency in the major immunoglobulins IgA, IgE and IgG.