Hypermetabolism is a condition characterized by an abnormal increase in the body's basal metabolic rate. It usually occurs when there is significant injury or multiple traumas to the body, such as surgery, long bone fractures, or infections. Sepsis, burns, steroid therapy and bone marrow transplants also cause it. Hypermetabolism is one of the major symptoms of hyperthyroidism, or overactive thyroid.
This condition causes increased peripheral insulin resistance; elevated catabolism of protein, carbohydrates, and triglycerides; and a negative nitrogen balance in the body. Symptoms include sudden weight loss, anemia, and fatigue. Individuals suffering from hyperthyroidism may experience other symptoms, such as rapid heart rate, irregular heartbeat, and insomnia, along with a shortness of breath, muscle weakness, and nervousness. Individuals may also experience increased sensitivity to heat or excessive sweating due to elevated body heat.
While hyperthyroidism is a common form of hypermetabolism, the condition is not always a result of a thyroid disorder. Many illnesses can cause an increase in metabolism as the body attempts to fight the illness and heal itself. This increased hypermetabolic state is referred to as extrathyroidal, meaning it is not associated with the thyroid. This type is normally seen in cancer patients or patients with severe body trauma.
A positron emission tomography (PET) scan is performed to identify areas of hypermetabolic activity within the body and to determine the cause. A PET scan involves injection of a radioactive substance into a patient's vein. The patient then waits one hour to allow the substance to absorb throughout the body, then lies on a table that is slid into a tunnel-shaped hole in the center of the PET scanner.
Some recovering anorexics or bulimics may experience this condition in the early stages of their recovery. The prolonged starvation periods associated with these eating disorders result in a significant decrease in the body's metabolic rate as the body goes into starvation mode. Once the recovering patient resumes a normal diet, their body's metabolic rate rapidly accelerates before stabilizing to normal.
Since hypermetabolism is a symptom and not a disease, treating it requires addressing the underlying illness. The duration depends on the severity of the illness or the degree of the trauma to the body. In most cases, once the underlying cause is remedied, so is the metabolic problem. Although the condition is a signal of a potentially more serious issue, it is one of the body's many defense mechanisms against disease and injury.
Link Between Hyperthyroidism and Hypermetabolism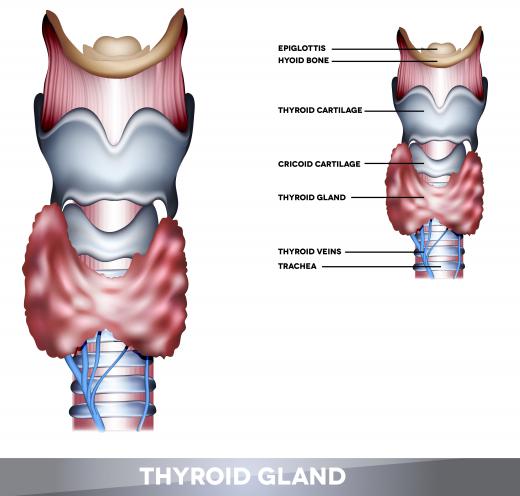 Hyperthyroidism occurs when there is an excessive activity of the thyroid gland. The excess thyroid hormone in the blood puts the body in a hypermetabolic state. The pathological lesions of hyperthyroidism that lead to hypermetabolism include diffuse toxic goiter and toxic nodular goiter. A hyperfunctioning thyroid tumor can also increase the metabolism of the body. 
Some patients with toxic adenomas (benign hyper-functional adenomas) show symptoms of hypermetabolism. Malignant tumors of the thyroid rarely cause hypermetabolism.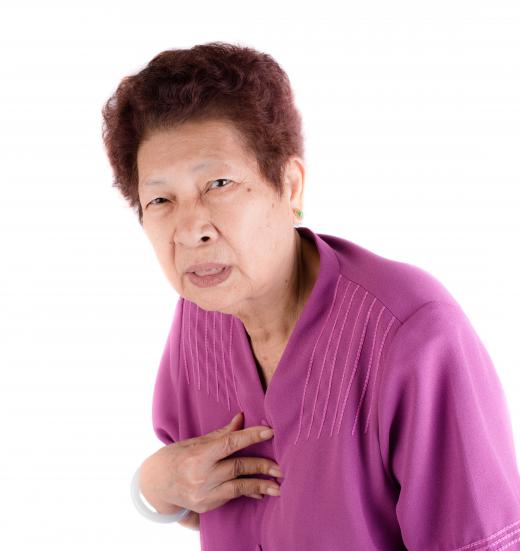 Certain drugs and therapies can also lead to the development of hyperthyroidism and consequent hypermetabolism. Consumption of the drug phenytoin and its derivatives can lead to hypermetabolism. Interleukin-2 therapy (antibody therapy) for malignant cancers is also shown to trigger hypermetabolic states in patients.
Causes of Hypermetabolism
As we mentioned earlier, a hypermetabolic state in an individual can be triggered in response to several underlying causes. The most common ones include: 
Burns and Injury
Burn-induced hypermetabolism is a significant clinical problem that requires medical attention. In young children, this condition leads to the development of issues such as growth arrest (for almost a year). Adults suffer from cardiac dysfunction, mental disturbances (anxiety and depression), and posttraumatic stress disorder. It is believed that there is a long list of detrimental effects of burn-induced hypermetabolism.
Clinical studies have found that burn-induced hypermetabolism also causes skeletal muscle dysfunction. The mechanism of muscle injury varies for different types of burns (thermal, electrical, and chemical burns, etc.).
A study found that severe burns can trigger hypermetabolism, which increases the risk of multiple organ dysfunction and infection in patients. The hypermetabolic state induces the release of hormones, cytokines, and catecholamines. 
Stress
Animal studies show that repeated psychological stress may also trigger the hypermetabolic syndrome. Conditions such as amyotrophic lateral sclerosis (ALS) are also found to be linked with hypermetabolism.
Cancer 
Cachexia (wasting of the body) and hypermetabolism are highly prevalent in metastatic cancer patients. Hypermetabolism is associated with a reduced chance of survival. Metastatic non-small cell lung cancer (NSCLC) patients also experience symptoms of hypermetabolism.
In a study of 68 people, 58% of advanced cancer patients were in a hypermetabolic state.
Disease and Viruses
Healthcare workers noted significant and prolonged hypermetabolic activities in patients hospitalized due to COVID-19, the global pandemic that began in 2019. The symptoms were more evident in non-obese patients.
In a study, it was observed that critically ill COVID-19 patients were all in an extremely hypermetabolic state, which led to mechanical ventilation failures. The hypermetabolic state evolved mostly in those COVID-19 patients who were critically ill and stayed in the ICU.
Mitochondrial Dysfunction
There also exists a link between insulin resistance and abnormal mitochondrial function in hypermetabolic patients. Changes in glucose turnover and insulin resistance are accompanied by abruptions in thermoregulation (maintenance of body heat).
Treatment 
Hypermetabolic response due to severe burn injury is the most common.Studies show that early excision and grafting help mitigate the risk of further protein loss, muscle catabolism, and the development of burn wound infection.
Hypermetabolism caused by a burn injury can last more than a year. Adequate nutritional support is vital to prevent further complications. As the metabolic rate of severely burned patients can exceed twice the normal rate, enteral nutrition rich in carbohydrates will help meet the increased energy expenditure in burned patients and promote healing. However, overfeeding must be avoided, as it could lead to complications.
Another way to improve burn-induced hypermetabolism is by adjusting ambient temperatures. Warming patients' rooms promote thermoregulation and regulate the core body temperature.
Pharmacologic treatments like propranolol and oxandrolone can help improve hypermetabolic response post-burn and increase lean body mass.
Hypermetabolism due to hyperthyroidism can be successfully treated using antithyroid drugs like methimazole or propylthiouracil. Beta-blockers including propranolol, atenolol, or metoprolol can also be prescribed if the cause is adrenergic stimulation.
Radioactive iodine is commonly used in the U.S. to treat hyperthyroidism. Patients who do not respond well to antithyroid drugs and iodine might have to undergo surgery.
Cancer patients with an increased resting energy expenditure (REE) can benefit from decreased REE and subsequent weight loss, which can be achieved using non-steroidal anti-inflammatory drugs like ibuprofen and beta-blockers.
Does Hypermetabolism Affect Bowel Movement?
Changes in transit time can be a symptom of a metabolic disorder, like hyperthyroidism. People with hyperthyroidism can have intestinal hypermotility, or in other words, poop more than usual, with loose or watery stool. However, hypothyroidism can also cause constipation in some patients.
While pooping often can be a sign of hyperthyroidism, contrary to popular belief, digestion and metabolism are not strongly correlated. Besides metabolic diseases like thyroid dysfunction, several other factors can determine transit time, including exercise, diet, Irritable Bowel Syndrome (IBS), and disorders like diabetes.
Can Hypermetabolism Be Fatal?
Major burn injuries are the leading cause of death due to hypermetabolism. While burn outcomes have significantly improved in the past four decades due to advanced medical treatments and specialized treatment facilities, severe burns remain a cause of poor outcomes in many patients. Sepsis due to infection, multiple organ failure, or hypermetabolic responses remains a leading cause of death in severely burned patients. 

Studies reveal that sepsis and organ failure has a strong link with hypermetabolism, and we can conclude that hypermetabolism is, directly and indirectly, related to increased mortality rates among patients with severe burns.
AS FEATURED ON:
AS FEATURED ON:

By: ZoxMedia

Fatigue is a common symptom of hypermetabolism.

By: sarapon

Hypermatabolism is often caused by a significant injury, such as a long bone fracture.

By: bramgino

Hypermetabolism may cause insomnia.

By: ivolodina

Children suffering from hyperthyroidism may experience muscular weakness and anxiety.

By: reineg

Hypermetabolism is one of the major symptoms of hyperthyroidism, or overactive thyroid.

By: nuiiko

Symptoms of hypermetabolism may include a rapid heart rate, irregular heartbeat and shortness of breath.